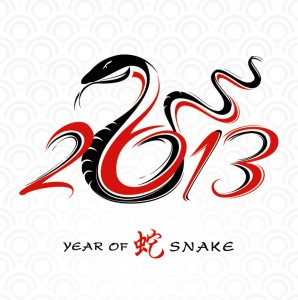 Leung's White Crane Lion Dance Assoc performance at 2pm Sat on Grand Ave (near the parking structure breezeway 300 block) with more celebration Friday 11-2 and Sunday starting at noon until 4pm. FREE thanks to our Chamber of Commerce which by the way – shout out on their 100th anniversary!
Friday, March 1, from 11:00 am – 2:00 pm and on Saturday, March 2, from noon – 4:00 pm local businesses will offer a variety of specials and discounts. Another highlight on Saturday, March 2, will be a performance by Leung's White Crane Lion Dance Association at 2:00 pm. The performance will take place in the new breezeway between Grand Avenue and the parking garage just across the street from Grand Palace Restaurant.
Parking in the downtown parking garage is free both days so take advantage of the great restaurants and unique shops located in and around Grand Avenue. Please see a partial listing of participating businesses and their specials below. We hope to hold other celebrations throughout the year acknowledging the cultural diversity of our community and highlighting the Chamber's 100th anniversary.
Many other businesses have indicated they plan to participate, but haven't given us any specific information on special offers. Updated information is also available at www.ssfchamber.com or by using your Smartphone to access the QR code on the fliers posted online and around town. Come out and enjoy Grand Avenue!!!
Burrell's Hair ~ 10% discount on hair cut and barbering services
Country Cottage Café ~ 20% off on sushi
Buon Gusto ~ 20% off on any entrees
Luminous Day Spa ~ massage chair
Di Napoli ~ 15% off on take out and dining services
Cecilia's ~ $7.95 Lunch Special
Bronstein Music ~ Info booth
Grand Palace ~ $6.75 Lunch Special
Mom's Tofu ~ $7.99 In House Lunch Special (No Carryout)
State Farm Insurance ~ 306 Railroad Ave Ste #2, South San Francisco, get a $10 gift card when you stop by our office with your current insurance coverage and get q quote. Get a $5 quote if we cannot beat it; non-State Farm clients only.
Industrial and Commercial Bank of China ~ free checking account with direct deposit, no monthly fee, no minimum balance.
Zarc Recycling ~ will offer $2.00 per pound of CRV Aluminum cans on March 1 and 2.
Additional participating businesses offering specials and information are:
Jalisco Produce Market
Donut King
Back Doctor
New York Life
Physique Magnifique
Year of the Snake Raffle ~ bring a receipt from a participating restaurant/business or a signed business card (dated March 1 or 2) to the Chamber of Commerce office, 213 Linden and receive an entry into the raffle. Entry deadline is Friday, March 8, 2013. Prizes include:
Three free sessions of Boxing for Fitness – Physique Magnifique
Three free sessions of One on One Personal Training – Physique Magnifique
DVD Player – courtesy of Industrial and Commercial Bank of China
Gift Certificate – Thai Satay Restaurant
Gift Certificate – Grand Palace Restaurant
One Night Stay – Best Western Plus Grosvenor Hotel
I-Pad – courtesy of Zarc Recycling