South San Francisco, CA August 28, 2013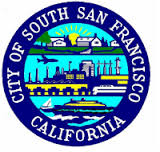 Tonight our City Council held the  public hearing on the appeal against the decision made by the Planning Commission in favor of Planned Parenthood to open at the proposed location of 435 Grand Avenue.
The appeal against the Planning Commission decision of Planned Parenthood that was brought before City Council this evening has been voted down. Planned Parenthood will be allowed to proceed. 3-2 vote
Brief notes:
Addeigo: Other facilities, as seen on El Camino Real that offer many of the same services to those with insurance. Personal opinions cannot weigh come into play, including his own Catholic beliefs that maybe contrary to this.
Gupta: Decision must 'run with the land'. Personal opinion irrelevant to matter
Garbarino: He spoke with his own 'confessor' he told him he must make his decision based on the laws. He will not stand in judgment of those who use the services of Planned Parenthood. Although he has his own convictions, that this decision must be based on laws.
Matsumoto: Supports the work of Planned Parenthood and welcomes them to South City but not on Grand Avenue. She voted against a vascular facility that was proposed for Grand Avenue in the past. Based on land use and her vision for Grand Avenue she does not support
Gonzalez: Watched the Planning Commission and appreciates everyone who has come out and has spoken. The disruption of businesses by protestors is not what he wants to see on Grand Avenue with public controversy.
In favor of upholding the Planning Commission decision:
Addeigo, Garbarino, Gupta,
In favor of the appeal:
Gonzalez
Matsumoto
For past information on this issue, along with comments from many, please go to this link HERE