South San Francisco, CA October 25 , 2013
ESC has worked to encourage our neighbors to come out and vote as this is a very important local election. We have 4 out of 5 city council seats to be filled in this November 5th election.  Thanks to San Mateo Daily Journal and the question answer they have provided on each candidate to allow us a better idea of our candidates beyond the statement they submitted when they filed for their campaigns. More information can be found for Liza Normandy on the SMART VOTER Website HERE and on her website HERE
Liza Normandy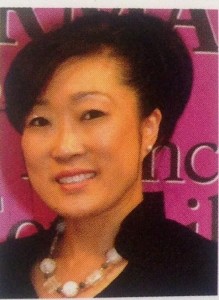 Age: 40
Education: Attending Skyline College to pursue a degree in political science
Experience: Trustee, South San Francisco Unified School District since 2006; director of sales, Green Hills Country Club
Family: Married, two children
Residence: 21 years in South San Francisco
What measures should the city take to better downtown?
Liza Normandy: The city must continue to provide incentives for businesses to locate downtown by offering clear and streamlined permitting processes, identify sites for mixed residential and commercial development and redevelopment and continue working with the county to provide assistance to people in need who live and receive services downtown.
What can the city do to encourage use of the ferry terminal?
Liza Normandy: City leaders, ferry transit agency staff, local businesses and other stakeholders are working in collaboration to promote the service. Generate media and reach out to businesses as potential partners. The effort has yielded some success but will require a focused, long-term effort to ensure the viability of the service.
Do you think the city has taken the right approach to development throughout the city?
Liza Normandy: The city has undertaken a thoughtful approach to development to meet many needs including affordable and attainable housing near transit, commercial development to promote local jobs and to benefit the local tax base. Community benefits such as a fire station and our linear park are results of such thoughtful development.
What is one ordinance or fee you would like to see repealed?
Liza Normandy: Last year, the City Council adopted a development fee for new construction. While there is some malleability to the levy I remain concerned that the fee may prove to be a barrier to new development particularly during economic downturns. I would like some additional flexibility built.
Do you think the city has made fiscally responsible decisions?
Liza Normandy: The city has been well managed and the evidence of that is the lack of employee layoffs and maintenance of services despite a recession. The needs of our community and the challenges facing municipalities are ever changing and the city is well positioned to meet those challenges.
Candidate Statement