South San Francisco, CA    November 25, 2013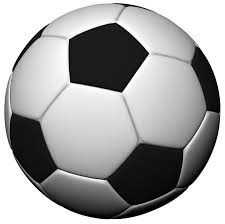 A question was posed by Carole Brady-Duport on our facebook page and we are sharing the discussion here because there are others who have had the same question: Why are the El Camino High girls soccer team not allowed to practice on the football field? El Camino Eric Jacobson EC Athletic Director gave us the answer as it is written below, along with our neighbor's comments.
Jose Valencia Soccer destroys the field…
Ricardo Ortega are you serious?
Jose Valencia seems like it..theres alot more cutting, changing direction as soccer is non stop running… Just seems like they have to resod the field at orange park every year.
Jada Villa But the new field is TURF
Ricardo Duarte No it doesn't!!! Sounds fishy to me ….the girls should be allowed to practice there
Erik Alvarez It's a FOOTBALL field?
Ricardo Ortega Soccer is Football Lol
Angelique Presidente Really? Doesn't make sense considering it's supposed to be dual usage. Sounds like a question for the School Board
Chauntel Gregor Oseguera They are starting construction on South City's fields. All home games will be played at Skyline college this season. New fields should be ready by next football season.
Alejandro Luna Gomez They'll get their chance
Rose Chang Chiu Do they have a boys soccer team? Where do they practice?
Jose Valencia Just look at orange park…the fields are replaced every year….that's just normal for soccer..
Kathy Kerrisk to Jose Valencia, in case you were under a rock, the new field is TURF. Soccer is not going to ruin that field any more than any other sport out there.
The coaches are telling us that the planter boxes were ruined and the construction company was blamed for that. The construction company has said that it will take 3 weeks to repair and they don't want anyone on the field in the meantime.  This had not been proven, but this is what we have been told.
Oscar L Martin LET THEM PLAY LET THEM PLAY LET THEM PLAY
Jose Valencia Nope not under a rock, just didn't know.
Maria Cristina Morales-Hernandez Apparently the district is not allowing it? Pat Murray–what do you think? Maybe it should go on the agenda for Tuesday?
Briań Jenkińs Just practice on the field anyways. Screw em
Irma Ramos I have a son that played football and I have a daughter that plays soccer.. I believe those two sports should be respected..this is my daughters last year playing in the soccer team at el Camino and she is going to miss almost 8 games.. It's not fair. I hope this situation gets fixed AS SOON AS POSSIBLE. And not only for my daughter but for the rest of the girls and boys in the soccer team.
Pat Murray Definitely… Where does the boy's soccer team practice?
Pat Murray I heard that they got special permission to play the Bell game on the field but nothing else until the issue the district is having with the contractor is resolved.
Maria Cristina Morales-Hernandez to Pat Murray; I think it's all the teams that can't use it!
Kathy Kerrisk to  Jose Valencia, I apologize for sounding angry. It's a frustrating situation.
These kids have been waiting for this for a very long time. As I understand it, there is nothing at all wrong with the field itself. Nothing should be stopping any of the soccer teams from playing there, especially after the conditions I which they have played on in the past.
As of right now, they don't know when or where they are going to be able to practice. The other options are not just horrible, but DANGEROUS. Th district needs to take this very seriously. The injuries that the players can suffer from will certainly be serious at the other fields.
Between the boys' and girls' soccer programs, there are 5 games scheduled to be played on that field in the next 2 weeks. What does the district plan to do about these games with the kids' safety in mind?
Irma Ramos I agree with Kathy Kerrisk.. It's for their own safety. And football had been practicing on that field for a while
Antonio Sandoval Because Mike Brady said so Carol!!!
Briań Jenkińs Shoulda went to so city! Just sayin. Lol
Jose Escobar If you've played soccer, you would know that soccer is played best on natural grass. In football you run around…in soccer you are kicking at the ball/grass. Natural grass is less prone to injury because it comes off…as a coach, I will take natural grass anytime.
Everything South City Thanks to Coach Jake for helping to field this original question. And it makes sense that the whole project needs to be walked through and approved since it was our tax dollars that paid for it, we need to be sure it is completed to district satisfaction. At the same time it was great that they allowed the field to be prematurely opened for the BELL game. Here is the Coach's response;
'They have shut down the field for 3 weeks for all activities. The project is yet to be completed, and work needs to be completed so it can be signed off to the district. There has been some damage to the landscaping done prior, and during the Bell game that needs to be fixed. There are also fences to be put up, and Blacktop to be poured.
The company who put in the field made some concessions to open the field for the bell Game, and I guess one of the stipulations was that they would close it down completely for 3 weeks to complete the job.'
Eric Jacobson EC Athletic Director
Angelique Presidente Thank you for the clarification Coach Eric Jacobson
Maria Cristina Morales-Hernandez Except this project was supposed to have been finished in August 2013 –right before school started but here we are and it's almost 2014? And they let the football players practice on the field—I've seen it myself! Just not the soccer players?
Monica Burke They do not replace the grass every year at orange park. There is more damage from the sprinklers not working correctly and turning everything soupy then the soccer games.
Cheryl Herrera Planter boxes ruined. I can believe it. At the Bell I saw a woman supervising 3 children. The children were playing in the planter box. The woman was standing in the planter box watching them. Unbelievable. Many people walking through and standing in th3 planter box near the the snack bar.
Yeyo Sanchez Who cares… it El Camino.
Tony Alejandre Let the teams play!! It's a turf field.
Irma Ramos If you have a child that's play in El Camino high school and play soccer.. We all can put request a meeting with the board of south San Francisco school district and discuss this matter.. And also we can collect some signature from our neighbors and parents.. Let me know I will send you my phone number in private message.. Thank you!!!!