South San Francisco, CA     February 10, 2014     
Submitted by SMPD Press Release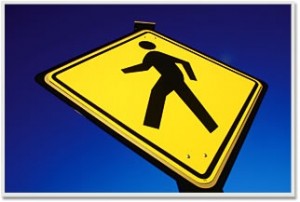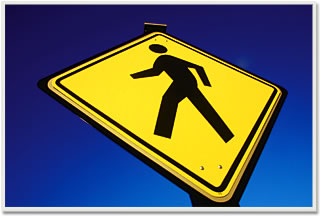 OTS (Office of Traffic Safety) / STEP Traffic Enforcement Operation Focuses on Pedestrian Safety, Distracted Driving, and Other Preventable Collision Factors
On February 11th, expect to see a multi-Agency Team of Traffic Officers in San Mateo on their motorcycles conducting various enforcement activities. This action is part of a Countywide Initiative known as the San Mateo County Saturation Traffic Enforcement Program (or S.T.E.P.). This collaborative law enforcement deployment aims to increase traffic safety and awareness in known trouble spots throughout San Mateo County. San Mateo Police Department will be teaming up with resources from the Burlingame and Foster City Police Departments for this traffic enforcement saturation day.
Tuesday morning the team will be doing traffic saturation enforcement in Foster City focused on speed, proper stopping at red lights and stop signs, cell phone use, and seatbelt violations. The team will move into San Mateo in the afternoon and focus on pedestrian and traffic-related violations, red lights, and improper and unsafe turns.
A second planned STEP team traffic saturation to focus on the serious issue of pedestrian safety and related violations is scheduled for later in February.
The expectation is that this collaborative detail will yield immediate and tangible solutions to traffic issues, and make San Mateo County safer for motorists and pedestrians. Officers will be taking enforcement action against observed violations with the intention of correcting unsafe behavior.
The San Mateo Police Department is also regularly conducting pedestrian safety seminars throughout San Mateo, specifically addressing senior citizens and offering ways in which to avoid collisions with drivers failing to yield the right of way to pedestrians.
Funding for STEP Team operations is provided in part through grants from the Office of Traffic Safety (OTS).
###
In June 2013 KRON's Stanley Roberts did a segment on this same type of enforcement campaign and reported 140 tickets were written before noon, including 55 for not yielding to a pedestrian and a dozen or more warnings. Robert's continues, "During the 6 hours there were a total of 264 tickets issued with 46 cell phone violations occurring in Foster City in a 3 hour period."
Roberts video can be seen HERE.  Roberts spoke to some of those who received tickets and the majority of them simply stated they did not see the pedestrian. A great reminder that when one car stops at an intersection, we all should slow down and do likewise to ensure someone is not crossing. That interview by Roberts can be seen HERE.
Safety Tips offered by San Mateo Police Department:
Stop and look both ways before entering a street, even from a driveway or parking lot. Look left, right and left again before entering the street. Make eye contact and make sure the driver sees you before crossing in front of a car.
 Follow all signs and signals.

Start walking only when "Walk" or white pedestrian is showing.
If the red hand is flashing, you may continue to cross,but don't start.

Do not start walking against a "Don't Walk" symbol (VC21456 (b)) or if the red hand is steady.

Walk on the sidewalk. If there is no sidewalk, walk facing traffic.

Don't walk in the bike lane if there is sidewalk available. (VC21966)
The safest place to cross is at a corner, with or without a crosswalk. (VC21954 (a)
Crossing mid-block where drivers are not expecting to see you is the most common cause of pedestrian injury.

Distracted Pedestrians can be as dangerous as Distracted Drivers! Save use of electronic devices for when you are safely away from traffic.
Pedestrians do not automatically have the right of way, even when there is a crosswalk – never assume that a vehicle sees you and is going to stop – Pedestrians must give cars enough time to stop before entering the street. (VC21950(b))
In response to this on the San Mateo Police Dept website a reader added some additional great points that we have added below.
There are plenty of things drivers need reminders about, such as:
* When you have a green light and are turning right or left at an intersection, check the crosswalk carefully first. Pedestrians generally have a WALK signal while you have a green light and you must yield to them.
* Unless specifically prohibited, intersections have legal crossing areas for people on foot, whether or not there is a marked crosswalk.
* The faster you drive, the longer it takes to stop your vehicle. Do no drive over the speed limit, especially in areas where there is cross traffic or people on foot on on bicycles.
* If a driver in a lane next to you stops at a marked crosswalk or an unmarked crossing, it may be because there may be someone walking in the crosswalk. Slow down and do not pass until you can see there is no one crossing the street.