South San Francisco, CA      June 13, 2014  Submitted by
Burlingame Police Department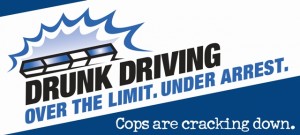 Officers from South San Francisco PD, San Bruno PD, Pacifica PD and Burlingame PD's DUI Enforcement Teams will be deploying this weekend to stop and arrest alcohol and drug-impaired drivers in the San Mateo County Chiefs and Sheriff Association's ongoing traffic safety campaign. DUI Saturation Patrols will deploy on Saturday, June 14th between the hours of 6:00 p.m. and 2:00 a.m. in areas with high frequencies of DUI collisions and/or arrests.
"The goal of this operation is to enforce drunk driving laws and save lives. When people drink and drive, they not only put their own lives at risk, but the lives of those around them. We will be out in force, looking for impaired drivers who pose a threat to public safety. If you drink, don't get behind the wheel. Instead, use a designated driver" said Chief Neil Telford of the San Bruno Police Department. "This is a 'Zero Tolerance' crackdown so Drive Sober or Get Pulled Over!"
After falling dramatically for five straight years, figures for 2012 show an increase to 802 deaths because someone failed to designate a sober driver. In San Mateo County, since October of 2011, DUI collisions have claimed 16 lives and resulted in injury crashes harming 464 of our friends and neighbors.
DUI can impact the economy in addition to the pain and suffering of those immediately affected. Conservatively, a fatality has a $1.4 million impact, an injury $70,000, and a crash that only damages property averages nearly $9000.
Funding for this program is from a grant from the California Office of Traffic Safety, through the National Highway Traffic Safety Administration.
Report Drunk Drivers, Call 911!