South San Francisco, CA        August 7, 2014     Submitted by Jeanne Dimech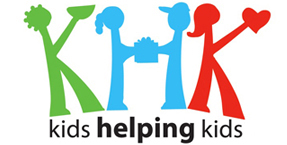 This story came to our attention, thanks to Patrick Rosenthal, and it is a wonderful example on how we can help our children embrace empathy and caring beyond their own wants and needs. ESC salutes Jeanne Dimech, her neighbor, and their kids for bringing out the very best of our community. Please help support their efforts in helping other local kids. – ESC
How Kids Helping Kids Got Started And How They've Progressed Through They Years
By Jeanne Dimech  
The idea came about 15 years ago when my neighbor and I realized our children were very lucky to have so many family members giving them gifts at Christmas. At the same time, we recognized that there were many people in our own community that did not have the means to give their children any presents at Christmas. We wanted the kids to see that they could help people right in their own community.
Initially the five kids, ranging in age from 5 to 9 years old, wanted to do a lemonade stand, but we explained that it would be difficult to raise enough money over the summer with just a lemonade stand. From that came the idea of a garage sale to raise the money – an annual sale they call, "Kids Helping Kids."  The kids are involved in the entire process from asking friends and families for donations, to setting up the sale, advertising and working the one day sale in the summer. Then in December, the kids use the money they raised to buy toys, clothes, food and gift cards for families right in our own city.
Although the original kids have grown and left for college, still they return every year to help their four younger cousins who now lead the garage sale planning and later the shopping spree.
Every year we hope to surpass the previous year's goal. The first year the kids did the garage sale back in 1999, they made $352 and they were able to sponsor one small family. Last year they raised $2,000 and they were able to sponsor additional families during the holidays.
###
PLEASE MARK YOUR CALENDARS AND SHARE THIS EVENT INFORMATION WITH OTHERS.
16th Annual "Kids Helping Kids"

HUGE!!!  Multi-Family Garage Sale:
AUGUST 16TH
8:00a.m. – 3:00p.m. 205 Hazelwood, SSF, 94080
Two blocks off of El Camino Real, near Smart and Final.
Household items, Kitchenware, Furniture, Adult & Kids Clothes, Exercise Equipment, Toys & Games, Bicycles, Bedding, Glassware, Books, and much more.  New items arriving all morning!!
100% of All Proceeds go to sponsor "local" families at the Holidays.  Help us to brighten the lives of families and children during the Holidays.
Donations are Welcomed!