South San Francisco, CA   September 15, 2014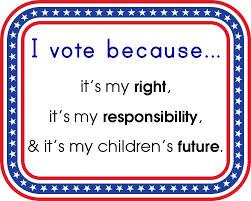 The upcoming November election will have a great impact on our educational system, both in the state and in our city. We have 3 open seats on our local SSFUSD School Board. And on the state level we will be voting for State Superintend of Public Instruction. There are 2 candidates for this position; Marshall Tuck and Tom Torlakson.  Torlakson currently holds this position and Tuck's occupation is an Educator and School Executive.
Much publicity has been given to our educational system not keeping up with the skills needed for our students to fill the major roles within our regional business boom in the Life Science and Technology industries. This has caused  companies to fill positions from workers from other countries.  New State mandates, such as Common Core, have been received with mixed reviews.  Voters need to understand the importance of their ballots and commit to studying at least a few issues and cast educated votes.  To study up on our local School Board race CLICK HERE and read up on Everything South City's exclusive Question & Answer segment with our candidates.
Our city and region continue to see a rise in high performing jobs while seeing our schools failing the expectations of employers.  This is an opportunity for voters to gain a better insight into what is being done and what may need to be done in the future. Vote as if your child's life depends on it. Because it does.
Vote. Your Right. Your Responsibility.
State Superintendent Forum
Please join us and our co-host, the Santa Clara County Office of Education, on Saturday, September 27, for a candidate forum for the position of State Superintendent. John Fensterwald of EdSource will be the moderator. Superintendent Torlakson and Candidate Tuck will participate. The forum will be held at the Marriott Waterfront in Burlingame near SFO.
The Forum begins at 9am and will be followed by a reception at 10am where attendees will have an opportunity to meet the candidates. This event leads into our Fall Conference; please consider staying for the conference (you can RSVP for the conference here but you must RSVP for both if you are attending both). You must RSVP to attend the candidate forum, though the forum is free.
The State Superintendent of Public Instruction (SPI) is the nonpartisan elected executive officer of the California Department of Education. The SPI directs all functions of the Department of Education and executes policies set by the California Department of Education. Superintendents serve four-year terms, serve as the state's chief spokesperson for public schools, provide education policy and direction to local school districts, and also serve as an ex officio member of governing boards of the state's higher education system.
WHEN
September 27, 2014 at 8:30am – 10:30am
WHERE
Marriott Waterfront in Burlingame near San Francisco Airport