South San Francisco, CA     November 6, 2014     Submitted by John Horgan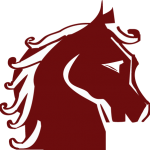 Students at El Camino High School are taking the long view these days. About 50 of them have been volunteering both on-campus and off. Members of the Students in Action Club have been busy with a variety of worthy activities for the last 18 months.
They have raised funds, which were doubled through matching, to benefit cancer research at the University of California Medical Center in San Francisco. They have led, and taken part in, an on-campus anti-bullying campaign and a major food drive for the needy in the community.
The club's president, Patricia Manubag, said a Toys for Tots effort is upcoming soon, as is an environmental appreciation week. Chisom Nzerem pointed out that she is planning a spring fund-raiser to raise money for people in war-torn Sudan. Of African heritage herself, she noted that the drive will last at least a month. "All of this fosters leadership," explained El Camino Student Body President and Student Trustee Tiana Valerio.
To that end, the Students in Action Club recently received the 2014 Gold Service Leadership School Award in recognition for its extensive work. Several club members were feted by the South San Francisco Unified School District Board of Trustees in late October.
For more information, please contact El Camino Acting Principal Linda McDaniel at 650-877-8806.