South San Francisco, CA    November 13, 2014    Submitted by SSFPD   

On November 13, 2014 at 3:19 am, Little Lucca Sandwich Shop, located at 724 El Camino Real, South San Francisco, was burglarized. The suspect forced entry into the business and fled with an undisclosed amount of U.S. Currency and coins.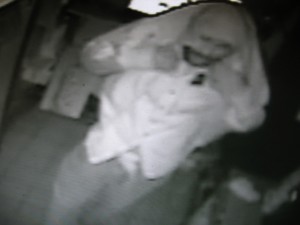 Video surveillance and still photographs were captured of the suspect. If you can identify him or have any information to identify the suspect, please contact the South San Francisco Police Department at 650-877-8900, the Tip Line at 650-952-2244, or email us at TipsCmssf. net.