South San Francisco, CA   December 2, 2014   Submitted by Patrica Acosta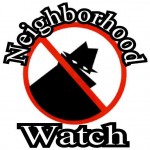 HEADS UP: This alert came to us last evening from the Fairmont Pacifica neighborhood –
On the evening of December 1st  around 9pm – 2 guys were going around my area in Pacifica – Fairmont area – soliciting – saying they were selling magazines . Knocked on my door – when asked who is it – no response – then they stood across the street for about 10 min . I called the police right away – I was told other residence had also reported them – just an alert – scary since a lot of my neighbors are older people.
REMARKS:
Although is in Pacifica we shared it on our FB page knowing some neighbors may live in that area. Immediately this snippet was shared 33 times and garnered over 60 LIKES and the following comments which is why we feel it is important to share on our website as well. Remember, whenever in doubt – call Police! In real time 911, anonymous tips AFTER the fact 952-2244
Yolanda Thx for the heads up.
Jessica I CAN'T stand the door to door "sales" never dealt with it as much until I moved to Linda Mar
Eileen Thx for sharing!
Sean We have had people knocking on our doors in the late evening too (Daly City). Just don't open the door and call PD. No reasonable person is going to be soliciting that late.
Nick  recommended     Telexper – IP Camera, CCTV, NVR, Viedo Encoder, Hybrid DVR, H.264  Start live-viewing your cameras on mobile phone. Home surveillance people! Identify and record anyone before they reach your door step. we do installs all over the bay area!
Judith Thanks!
Glen Thats my Hood…..i wish they would try to come at me,theyll get a wake up call.
Lorena Omg that's awful Thank you for the heads up
Patricia Thank you for posting my my concern …. They tried again tonight …. Really 9pm in the rain ….
Tracy Did you call the police?
Patricia Not this time …. Yesterday I did