South San Francisco, CA    April 28, 2015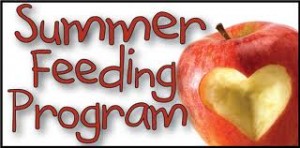 Children 18 years old and younger in South San Francisco can receive free meals this summer thanks to the Seamless Summer Meal Program offered by the South San Francisco School District.
Meals will be served at Spruce Elementary School, 501 Spruce Ave., from June 1 through July 23 to children, whether they are members of the school district or not.
Breakfast will be served from 7:45 a.m. until 9 a.m. and lunch will be available from 11:45 a.m. until 1 p.m. For more information call 877-8700.