South San Francisco, CA   April 17, 2015  Submitted by Caltrans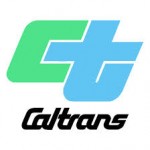 Caltrans and the California Highway Patrol will close the San Mateo-Hayward Bridge over two full weekends so that Caltrans can complete important construction projects on the span.
The San Mateo-Hayward Bridge will be CLOSED during the following times:
Friday May 8, 2015 at 10:00 PM to Monday May 11, 2015 at 5:00 AM
Friday May 22, 2015 at 10:00 PM to Monday May 25, 2015 at 5:00 AM
Alternate routes include the San Francisco-Oakland Bay Bridge, the Dumbarton Bridge, or SR-237.
During these closures, Caltrans will resurface and treat the deck structure of the bridge, as well as performing routine maintenance to prolong the service life of the bridge.
SR-92 EB will be closed at Foster City Boulevard, and SR-92 WB will be closed at Clawiter Road.
More information about the closure can be found on Caltrans' website CLICK HERE