South San Francisco, CA   May 28, 2015   Submitted by Sheri Boles, CPUC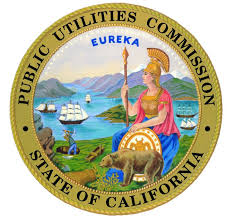 As the celebration season continues with Proms and Graduations this is a great time to review some  CPUC tips on renting a limousine.
The CPUC offers the following tips for renting a limousine:
Ensure that a limousine/party bus company is licensed by the CPUC and has liability insurance by calling 800-894-9444 or visiting the CPUC's website for an online database of passenger carriers.
Shop around for the best limousine/party bus company and check with the Better Business Bureau and online review sites.
Obtain a written agreement with the terms of hiring the limousine/party bus company, such as the total cost, deposit required, refund and tip policies, pick-up/drop-off times, arrival and departure locations, specific type of limo requested, number of passengers allowed in the vehicle, and services expected. This helps to ensure that you will receive the services you have requested at the cost the company quotes.
Ask the limousine/party bus company to show you the specific vehicle you will be renting.
Ensure that the charter-party carrier (TCP) number is displayed on the vehicle – that tells you that the company is registered with the CPUC. Verify that the TCP number is accurate by checking with the CPUC (see step 1).
Remember that alcohol is not allowed in limousines/party buses carrying passengers under 21 years of age. If the driver is transporting only minors and discovers alcohol in the vehicle, the driver is required to return the passengers to their original pick-up location.
Prearrangement with a limousine/party bus company is required, unlike taxi service or Transportation Network Companies.
Keep all receipts.
If you have a billing, service, or safety problem with a limousine/party bus company, and talking with the company does not resolve the problem, you can file a complaint with the CPUC.