South San Francisco, CA    September 16, 2015  Submitted by Joe Fragola Kaiser Permanente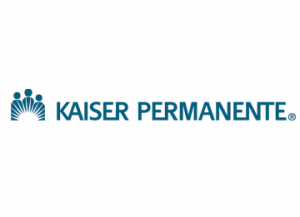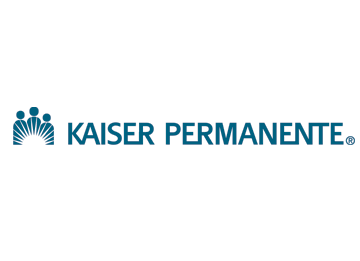 Northern California Medicare and Commercial Health Plans Receive Top Ratings from NCQA
Kaiser Permanente's Medicare and commercial health plans in Northern California received the highest ratings from the National Committee for Quality Assurance, a national group that rates health plans for consumer experience, prevention and treatment.
In a report published today, NCQA Health Plan Ratings for 2015-16, Kaiser Permanente's health plans were rated 5 out of 5.
The region's health plan was one of nine Medicare plans that received the 5 rating, out of almost 400 Medicare plans rated by NCQA. Other Kaiser Permanente Medicare health plans in Southern California, Georgia, Mid-Atlantic states and the Northwest were also rated 5.
Kaiser Permanente Northern California's commercial health plan was also rated 5. Only 11 commercial health plans in the country, out of nearly 500 rated by NCQA, received the highest rating.
NCQA is a national, private not-for-profit organization that surveys health plans for performance in a wide range of clinical service measures. Its annual report rates more than 1,000 health plans — Medicare, Medicaid and Private (Commercial). Nationally, Kaiser Permanente health plans were rated among the best in the country.  Only 21 health plans were given a 5 out 5 this year, and Kaiser Permanente had eight of them. No Kaiser Permanente health plan was rated lower than a 4.5.
"We are extremely proud of the results from NCQA because for us, they underscore our commitment to total health for all of our members," said Gregory A. Adams, group president and regional president, Northern California Region, Kaiser Foundation Hospitals and Health Plan. "We know that this recognition is a result of the dedication of our care teams who deliver the highest level of quality care and service possible."
Robert Pearl, MD, executive director and CEO of The Permanente Medical Group, said the outstanding NCQA ratings are a tribute to the excellence of the organization's physicians and staff.
"Our integrated structure allows us to provide superior quality, access and personalized health care for patients," Pearl said.
"Kaiser Permanente's success reflects our ability to offer exceptional preventive service, provide cutting edge technology and treat the most complex medical problems. As a result, our members have a lower chance of dying from heart disease, cancer and strokes," he added.
The NCQA's Health Insurance Plan Ratings are based on combined scores for health plans in Healthcare Effectiveness Data and Information Set®, commonly called HEDIS; the Consumer Assessment of Healthcare Providers and Systems®, or CAHPS; and NCQA Accreditation standards scores.
This is the 11th year NCQA has ranked or rated the nation's health plans. From 2005-14, NCQA ranked the plans numerically from highest to lowest (for example, last year's commercial plans were ranked from 1-507). This year NCQA implemented "ratings" system which classifies plans into scores from 0-5 in 0.5 increments. It is a method similar to the Centers for Medicare and Medicaid Service's 5-Star Quality Rating System.
The ratings and methodology are posted on the NCQA's website at www.ncqa.org and on the Consumer Reports website. The rankings and an article about health plans will appear in the November issue of Consumer Reports magazine.