South San Francisco, CA  November 16, 2015  Submitted by Francine Millar, Best Schools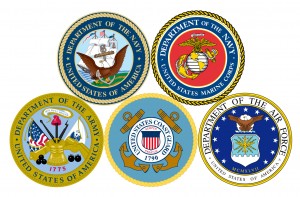 Here at BestSchools.com we recently published our 2016 Guide to Veteran Education Benefits. In the course of our research we found that most veterans were not aware of all the grants, scholarships and education resources that are available to them. So we decided to create a user-friendly guide that includes features like our GI Bill calculator, grants and scholarship directories, and interviews with the top universities that have programs designed specifically to support veteran higher education. We hope our guide will not only answer common questions, but make it easier for veterans to leverage the educational benefits they have earned.
You can see the entire guide along with some of its features here:
Largely in part because of our unbiased, data-driven approach, we're a trusted source for government entities and organizations throughout the US. Many publications and organizations already use our guides as resources for their readers. Here are a few examples:
State of North Dakota, http://www.nd.gov/ndyouth/education, listed as "Best Schools"
Iowa STEM, http://iowastem.gov/resources/Teachers, listed as "Financial Aid Guide for Online Students"
State of Oregon, http://www.oregon.gov/CCWD/Pages/index.aspx, listed as "Featured Website Best Schools"
A college level career will get you more money. College graduates, on average, earn $1 million more than high school graduates over a lifetime.
Veterans are succeeding at college. Despite the many challenges that veterans have upon returning to school, including age, family, and health issues – veterans are graduating at near the national rate of first time, four year traditional students.
GI Bill benefits include more than just tuition. In addition to tuition support, veterans may also be eligible for benefits involving housing and books, qualify for grants and scholarships, and be eligible for supplemental programs like the Yellow Ribbon Program.
Attending school is another way to meet other veterans. Through networks like VetSuccess and veterans groups on campus, school can be a great way to meet other peers.
You've earned your benefits. Your GI Benefits are part of the nation's way of saying, "thank you for your service'. You deserve this opportunity as a reward for all the hard work you've done.
Understanding these benefits is the first step to getting started. This guide's purpose is to help you take the correct steps to find and choose a school, then obtaining the financing and support you need for success. Understand how the GI Bill works (both Montgomery and Post-9/11). Discover the Yellow Ribbon Program and find grants and scholarships specifically for veterans. Learn about student groups and extra support for families, female, veterans, and disabled vets. Once you know your options, check out the BestSchools Honor Roll list to find the best schools for vets across the nation.
Below are only some of the areas covered in this most complete collection of resources to benefit our Veterans. PLEASE CLICK HERE TO ACCESS THE BEST SCHOOLS RESOURCES FOR VETERANS
Montgomery GI Bill & The History of GI Bills


Post-9/11 GI Bill


Yellow Ribbon Program

Grants & Scholarships for Veterans

Scholarship Directory for Veterans

Veterans Resources for Specific Groups

Complete List of Veteran-Friendly Schools

Top 25 BestSchools Honor Roll

Interviews of the Top Military Colleges

For-Profit and Non-Traditional Schools

Resource Listing
PLEASE CLICK HERE TO ACCESS THE BEST SCHOOLS RESOURCES FOR VETERANS