South San Francisco, CA  November 16, 2015   Submitted by Joe Fragola, Kaiser Permanente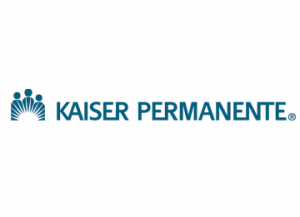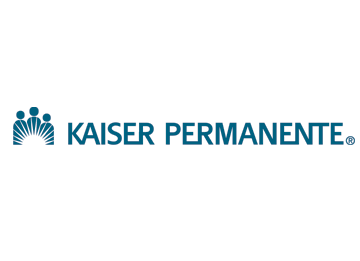 Kaiser Permanente and National Union of Healthcare Workers (NUHW) Reach tentative Agreement for Northern California Mental Health Employees:
Union Withdraws Strike Notice
Kaiser Permanente is pleased to announce that, after nearly five years of protracted negotiations, it has reached a tentative agreement for a new three-year contract with the National Union of Healthcare Workers (NUHW) unit representing Kaiser Permanente Northern California mental health employees.
On Sunday, Nov. 15, the union accepted Kaiser Permanente's last, best and final proposal, with some modifications made in negotiations over the last two days, and rescinded its notice for an open-ended strike to begin on Monday, November 16 at Kaiser Permanente medical centers in Northern California. The union will notify its members of its decision to call off the strike. We expect our mental health care employees to report to work as scheduled on Monday and our medical centers will be open and operating as normal.
Kaiser Permanente's last, best and final proposal, first made on Oct. 6, addressed what had become the central disagreements with the union, as Kaiser Permanente continued to seek ways to improve and invest in mental health services, and deliver on our commitment to provide high-quality, affordable care for our members and patients.
Kaiser Permanente's proposal also recommits to its ongoing efforts to continue to meet our members' needs for timely access to care. The proposal, to which the union agreed, provides for more return appointments in therapists' schedules, coupled with an expectation that therapists will meet an increased standard for the amount of work time spent seeing patients in individual appointments. Kaiser Permanente has already hired hundreds of new therapists, and will continue to hire. Those efforts on our part will continue, and will not be affected by this agreement. The new agreement also reconfirms and expands Kaiser Permanente's ability to utilize outside/referral resources to ensure timely access to mental health care for all patients.
We also asked that therapists make contributions to their health benefits just as the vast majority of Americans, including our patients, already do. About 80% of current Kaiser Permanente employees participate in a cost sharing plan for retiree health benefits, helping to make it possible for Kaiser Permanente to keep providing these excellent benefits into the future, and protecting our ability to remain affordable for members and customers.
(MORE)
When the Nov. 4 bargaining session stalled, and Kaiser Permanente determined that no further progress in negotiations would be made, the union announced an open-ended strike to begin Nov. 16. To its credit, as the date approached, the union reached out to Kaiser Permanente. With the help of Darrell Steinberg, former California State Senate President Pro Tem, acting as mediator, the parties worked intensely over the past 48 hours to avert a strike and reached a tentative agreement Sunday evening.
The modifications to the last, best and final proposal included:
       After 4 years of no wage increases, wages will increase 6% in year one of the contract, 4½ % in year two, and 4 ½% in year three– versus the 6%, 3%, and 3% in the last best and final.
       Creating a joint committee to review the pension benefits and explore alternative retirement income programs to control costs and liabilities for new employees
       Granting additional steward education days annually
Other elements of the last, best and final proposal that NUHW accepted, many of which have been on the table for some time, included:
       An expectation that therapists will meet an increased standard for the amount of time spent seeing patients in individual appointments
       Approximately $5,000 or up to 5%  in performance bonuses tied to organizational goals for greater access and improved care specifically in years 2 and 3 of the contract.
       Ability for Kaiser Permanente to utilize community and outside therapists and referral resources to ensure timely access for all patients
       Enhanced bilingual pay differential for the therapists to help further support our commitment to the communities we serve
       Collaborative teams for staff to provide input to improve our mental health services and professional practice environment
       Employee contributions to employee and retiree medical benefits
After a multi-year, protracted negotiation, this agreement accomplishes key priorities for Kaiser Permanente that benefit our mental health employees, our members and the communities we serve by offering competitive salaries and comprehensive benefits to our mental health employees that are consistent with our commitment to affordability, and which provides for more time in patient care in therapists' schedules that will enhance our service to our members.
"We greatly respect and value our therapists and mental health care workers," said Gregory A. Adams, group president and regional president of Kaiser Permanente in Northern California. "This agreement is aligned with our commitment to improve our quality and affordability and to lead a 21st century model for mental health care in the nation."
Kaiser Permanente is committed to providing the highest quality and most affordable care while also being the best place to work. For the organization to deliver on this vision, everyone – management and labor, physicians and staff – must work together.
"The agreement demonstrates that Kaiser Permanente and our mental health professionals have a shared commitment to our members," said Don Mordecai, MD, Kaiser Permanente Northern California regional director, Mental Health and Chemical Dependency Services. "This tentative agreement reflects that after prolonged negotiations with NUHW we have been able to work through our disagreements, and ultimately agree on common goals that are in the best interests of our members, employees and our entire organization."
NUHW members will be voting to ratify the new contract over the next month.