South San Francisco, CA      November 4, 2015       Sponsored Ad by Kaiser Permanente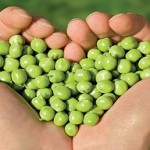 Kaiser Permanente members can manage their health, anytime, anywhere.
• Call our advice nurses 24/7. They will assess your situation and help you decide what to do or make an appointment for you to get care.
• Choose how you want to have your appointment. See your doctor in person, or schedule either a telephone or video appointment, when appropriate and where available.
• Email your doctor anytime. Send your doctor's office an email with non-urgent questions and get a response usually within 48 hours — often sooner.
• Manage your care online at kp.org. Make and cancel routine appointments, refill prescriptions, see most lab test results, and more.
• Use the Kaiser Permanente app. Download our app to your smartphone and use all the online features of kp.org from your phone, plus find locations near you, and more.
• Find out more at kp.org/thrive.