South San Francisco, CA    January 22, 2016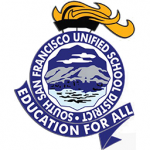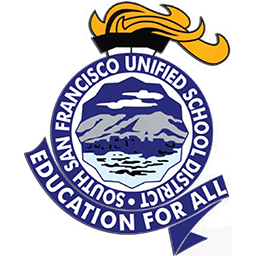 from SSFUSD Superintendent Dr. Shawnterra Moore & SSFUSD Board President Patrick Lucy
South San Francisco Unified School District is fortunate to have the support of the voters who overwhelmingly approved our Measure J school bond in 2010. Over the past couple of years, we have been working  diligently to fulfill the promise of Measure J.  New buildings have been    coming on line and classrooms and other school facilities are being modernized.  We are   committed to spending  your bond  funds wisely  and  managing the construction projects  effectively  so you  get the best  return  on investment  in your public schools.
Unfortunately, we have recently had significant delays in projects, complaints regarding the workmanship of some of these projects, and concerns about the timeliness of the District's construction contractor in responding to resolve to these problems. District leaders have been moving decisively to remedy this situation.
First, in the spring, 2015 the Board of Trustees took the proactive approach of hiring a consultant to a conduct a forensic examination of our Measure J bond program and funds. We needed to fully understand where we were at this juncture of the program, the extent and causes of project delays and problems, and how we should move forward in planning for the future. The review revealed that while we have accomplished a lot of great things with bond funds, unanticipated cost increases for some project elements had depleted funds faster than anticipated. To remedy this and stay on track, the District moved ten million dollars from its General Fund to a Special Reserve Fund for Capital Outlay Projects.
Second, we have been locked in a non-productive stalemate with our construction contractor over that firm's claims for alleged cost overruns, deficient documentation to substantiate pay applications;inaccurate invoices; incomplete, unsatisfactory, and delayed work; and the contractor's refusal to continue work on projects when the District raises reasonable disputes on charges. These factors have severely strained our relationship with the contractor (USS Cal Builders) and, as a result, the District has decided to discontinue its contracts with this company. We cannot let this ongoing conflict further delay the necessary facilities upgrades we want for our students,staff, and community.
Third, the District remains committed to meeting its financial obligations and will pay all legitimate and appropriately documented charges from USS Cal while it works to resolve all disputed charges. We are coordinating to ensure that current projects continue to move forward as planned. In addition, the District is retaining legal counsel to assist in expeditiously resolving all outstanding financial issues with USS Cal.
Fourth, the District has developed a plan to promote a smooth transition to a new construction contractor as we move forward to complete the projects on the books. The District approved a contract with  Kl 2 School Facilities, as well-established  consulting  firm that has the experience and expertise to ensure that further Measure J work  is within the scope of the architectural    designs and that all  work  meets the high standard of quality that the District  expects.The District  is currently  in the process of retaining  another permanent  bond  construction  manager.
The Board of Trustees and District leadership share our community's frustration and concern that our Measure J projects have not moved forward as smoothly as planned.We recognize the concerns many of you have voiced in recent months; we have heard you and we are taking action.
Our next steps in this process are as follows:
We will  engage our community in meetings  to maintain  open lines of communication  and ensure  a transparent  message about current  and pending  projects;  we will  work  on a recommendation for project  delivery methods  and design building  specifications for existing and future projects;  we will collaborate with the City of South San Francisco in order to strengthen  the partnership as the District  moves  forward  on these projects;  and, we will  continue to focus on the students in  the district as we move  forward  in this  process.
New District leaders and a fresh approach to managing our bond funded construction program should yield immediate positive results. We do not take this change of direction lightly. We believe that "re-booting" the management of our bond program is in the best interests of our students, the District, and the taxpayers of our community. These changes will move us forward and promise to produce a lasting impact for years to come.
Respectfully,
Mr.Patrick A. Lucy, Board President, South San Francisco Unified School District
Dr.  Shawnterra  Moore,  Superintendent South San Francisco  Unified  School District