South San Francisco, CA   June 30, 2016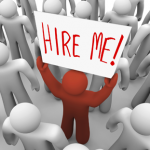 South City Car Wash Car Wash Attendants FT & PT Available $11hr starting
Job Description: Wash or otherwise clean vehicles, machinery, and other equipment. Use such materials as water, cleaning agents, brushes, cloths, and hoses. May be assigned other duties as needed.
Employee Benefits: Full time employees of are eligible to participate in our benefits plan. Throughout the course of employment, you may become eligible for different benefits based on your position, work status, and length of service with the Company. Below is a summary of the various benefits we offer to our employees.
Free weekly car wash
Direct payroll deposit
Medical coverage for employee and family (after 60 days) and an average of 30 hours or more worked each week.
Six paid holidays
Paid vacations
Free uniforms – hat; shirt; jacket; sweater.
IF INTERESTED PLEASE COME BY THE CAR WASH AND FILL OUT AN APPLICATION
988 El Camino Real Monday –   Friday 8-6     Saturday 8-5      Sunday 9-4
###
CITY CARRIER ASSISTANT 1 United States Postal Service    $16.06 hr
Facility Location Position(s) may be at various facilities within the 940-941,943-944 Zip Code Area, including the following cities
Belmont Brisbane Burlingame Daly City Half Moon Bay Los Altos Menlo Park Millbrae Mountain View Pacifica Palo Alto Redwood City San Bruno San Mateo South San Francisco Sunnyvale
CONTACT INFORMATION: Victoria.M.McFarland@usps.gov CONTACT INFORMATION: Victoria.M.McFarland@usps.gov
Position Information Title: CITY CARRIER ASSISTANT 1 (CCA) FLSA Designation: Non-Exempt Occupation Code: 2310-0045 Non-Scheduled Days: Varies Hours: Varies
CCAs may be required to work any day of the week, including weekends and holidays as scheduled.
CCAs hold temporary appointments for periods not-to-exceed 360 days. Subsequent appointments after a 5 day break in service may be offered but are not guaranteed and should not be expected because the use of CCAs is discretionary and subject to business needs.
DRIVING REQUIRED: Applicants must have a valid state driver's license, a safe driving record, and at least two years of unsupervised experience driving passenger cars or larger. The driving must have taken place in the U.S. or its possessions or territories or in U.S. military installations worldwide.
SALARY RANGE: $16.06 per hour paid bi-weekly FINANCE NUMBER: 56750 BENEFIT INFORMATION: This is a non-career position, which may lead to a career position depending on organizational needs. Limited benefits include paid time off at the rate of 1 hour for every 20 paid hours, and pay raises. When you are hired, you are immediately eligible to enroll in the USPS Health Benefits Plan with a Postal Service premium contribution. After one year of service, CCAs may also be eligible for health insurance under the Federal Employees Health Benefits Program, dental and vision insurance through the Federal Employees Dental and Vision Insurance Program, and long term care insurance through the Federal Long Term Care Insurance Program.
Persons Eligible to Apply All U.S. Citizens, permanent resident aliens, citizens of American Samoa or any other territory owing allegiance to the United States. Applicants must be available for screening activities, including an interview. Applicants entitled to veterans' preference and/or covered by the Veterans Employment Opportunity Act may apply for any posted position.
Applicants must apply online at www.usps.com/employment to be considered for this employment opportunity. You must have a valid email address to apply as communication regarding employment opportunities, examinations, interviews and background checks will be conveyed by email. Please add the following email domain addresses to your contact list to allow all correspondences to be received. @usps.gov @psionline.com @geninfo.com
EXAM REQUIRED: If you are invited to take this test, instructions regarding the exam process will be sent to you via email. Please ensure you can receive email messages from our test vendor and follow instructions carefully so you can be considered for this employment opportunity.
NOTICE SCREENINGS REQUESTED: You may receive multiple requests for background checks in regards to this employment opportunity. Respond to all requests quickly as we anticipate filling our vacancies quickly and nonresponses may result in disqualification for this opportunity.
Current non-career Postal Service employees who wish to apply for this vacancy must go to usps.com/employment and use your existing eCareer Profile to apply. Do not log into LiteBlue; if you logged into LiteBlue, log out and close your browser before going to usps.com/employment.
Functional Purpose Delivers and collects mail on foot or by vehicle under varying road and weather conditions in a prescribed area; maintains professional and effective public relations with customers and others, requiring a general familiarity with postal laws, regulations, products and procedures commonly used, and geography of the area.
DUTIES AND RESPONSIBILITIES
1. Routes or cases all classes of mail in sequence of delivery along an established route. Rearranges and relabels cases as required.
2. Withdraws mail from the distribution case and prepares it in sequence for efficient delivery independently or by another carrier along an established route. Prepares and separates all classes of mail to be carried by truck to relay boxes along route for subsequent delivery. 3. Handles undeliverable mail in accordance with established procedures. 4. Delivers mail along a prescribed route, on foot or by vehicle, on a regular schedule, picking up additional mail from relay boxes as needed. Collects mail from street letter boxes and accepts letters from mailing from customers; on certain routes may deliver mail that consists exclusively of parcel post, or the collection of mail. 5. Uses portable electronic scanner as instructed. 6. Delivers and collects charges on customs, postage-due, and C.O.D. mail matter. Delivers and obtains receipts for registered and certain insured mail. Signs for such matter, except insured mail, at the post office before beginning route and accounts for it upon return by payments of the amounts collected and delivery of of receipts taken. 7. Deposits in the post office mail collected on the route upon returning from the route. 8. Checks, and corrects if necessary, mailing cards from advertisers bearing names and addresses of customers or former customers on the route. 9. Furnishes customers with postal information and provides change of address cards and other postal forms as needed. 10. Reports to supervisor all unusual incidents or conditions relating to mail delivery, including condition of street letter boxes and centralized delivery equipment. 11. Becomes proficient, when assigned to a route, in the casing of mail on other routes as assigned. 12. Works professionally with other employees in the office. 13. May as a CCA, perform clerical duties and be required to pass examinations on scheme of city primary distribution. 14. In addition, may perform any of the following duties: check hotels and other establishments to ensure that mail for residents undeliverable as addressed is not improperly held; deliver stamps or other paper supplies to contract or classified stations and other designated delivery points; serves at carriers' delivery window; receive and register where practical, all letters and packages of first-class matter properly offered for registration; case mail and make deliveries on other routes as assigned.
SUPERVISION
Supervisor, Customer Services, or other designated supervisor.
The United States Postal Service has the following excellent and challenging employment opportunity for highly motivated and innovative individuals. Successful candidates must demonstrate through a combination of education, training, and experience the following requirements:
Requirements 1. REQUIREMENTS:
EXAMINATION REQUIREMENTS
Applicants must successfully complete Postal Service Test 473, which includes the following measures of job-related knowledge, skills, and abilities:
A. Address Checking B. Forms Completion C. Coding & Memory D. Personal Characteristics and Experience Inventory
PHYSICAL REQUIREMENTS
Applicants must be physically able to efficiently perform the duties of the position with or without reasonable accommodation. CCA duties require arduous exertion involving prolonged standing, walking, bending and reaching, and may involve handling heavy containers of mail weighing up to the allowable maximum mailing weight.
ADDITIONAL PROVISIONS
CCAs must work their assigned tour and days of work. CCAs must follow Postal Service policies and procedures for personal conduct at work, including adhering to rules and regulations.
CCAs are required to provide service to the public. They must maintain a neat and professional appearance and demeanor in such interactions, including wearing an approved uniform.
Applicants must have a valid state driver's license, and demonstrate and maintain a safe driving record.
Qualified applicants must successfully pass a pre-employment drug screening to meet the U.S. Postal Service's requirement to be drug free. Applicants must also be a U.S. citizen or have permanent resident alien status.
IMPORTANT INFORMATION:
Applications must be submitted by 11:59 p.m., Central Time, of the posting's closing date. Applicants claiming veterans' preference must attach a copy of member copy 4 (only) of Certificate of Release or Discharge from Active Duty (DD Form 214) or other proof of eligibility if claiming 10-point veterans' preference. The United States Postal Service (USPS) is an equal opportunity employer. The USPS provides reasonable accommodation for any part of the application, interview, and/or selection process, please make your request to the examiner, selecting official or local manager of Human Resources. This request can also be made by someone on your behalf. Explain the nature of your limitations and the accommodation needed. The decision on granting reasonable accommodation will be on a case-by-case basis.
SPECIAL NOTE: Current career Postal Service employees are ineligible to apply to this posting.
###
Early Morning Stocker PETSMART DALY CITY
For more information CLICK HERE
###
Administrative Assistant  Cintas  South San Francisco  FT
Qualifications
• Accurate typing and 10 keypad experience
• Computer skills including MS Word, MS Excel, MS PowerPoint, MS Outlook, Intranet/Internet, and AS/400 preferred
• High School Diploma/GED preferred
• Previous administrative experience in a similar environment preferred
• Availability to start within two weeks after offer made/accepted preferred
Our Administrative Assistant partners enjoy:
• Competitive Pay
• 401(k)/Profit sharing/ESOP
• Medical, Dental and Vision Insurance Package
• Disability and Life Insurance Package
• Paid Vacation and Holidays
• Career Advancement Opportunities
FOR MORE INFORMATION CLICK HERE
###
Student Trainee U.S. Federal Government  San Francisco, CA  $19.16 an hour – Full-time, Part-time
About the Agency
This Pathways Intern position is located in the San Francisco Regional Office. The selectee will be offered an excepted appointment not-to-exceed one year or the expected graduation date (whichever is earlier). This appointment may be extended for up to one additional year from the original not-to-exceed date or the expected graduation (whichever is earlier). The work schedule will be part-time during school terms (minimum of 15 hours per week), and full-time during summer. Work may begin as early as August 22, 2016. This position does not have promotion potential, and service in the FDIC Internship Program confers no right to further employment. After successful completion of the program requirements and based on FDIC's needs, the Student Trainee may be non-competitively converted to a Term or Permanent position based upon an evaluation of performance and completion of at least 640 hours of work experience acquired through the Pathways Internship Program. Selectees are required to sign a Pathways Intern Agreement.
Additional selections may be made from this vacancy announcement to fill identical vacancies that occur subsequent to this announcement.
Duties The Student Trainee administratively supports the FDIC's bank supervision function.
Using software and internet search compiles data and prepares memoranda, reports, presentations, charts and graphs. Posts documents and updates to a SharePoint site.
Prepares documents in final format, and ensures correct spelling, punctuation, grammar, and conformance to FDIC style.
Orders supplies, mails packages, retrieves files, and scans or copies documents.
Meetings: Researches meeting facilities; contacts local vendors to procure goods; places orders and manages deliveries; manages meeting supplies; prepares letters, nametags, and meeting packets; manages registration and provides on-site meeting assistance.
Organizes work to accomplish multiple tasks with overlapping delivery dates and reprioritizes as necessary.Maintains a professional, positive demeanor in person and on the telephone, and works cooperatively within teams.
Qualifications To qualify, you must meet ALL of the following requirements:
1. Be seeking a degree at an accredited college/university. For a listing of accredited educational institutions, click here .
2. Have completed by June 30, 2016, two (2) full academic years of post-secondary education at an accredited college or university. Two full academic years are equivalent to 60 semester credits or 90 quarter credits in a college or university.
3. Have a cumulative GPA of at least 2.50/4.0 to enter and to remain in the program.
4. Be able to bend and lift & carry materials up to 35 lb. and to stand and/or sit for extensive periods.
Low Risk Position – National Agency Check Investigation (NACI) required.
Security Clearance Public Trust – Background Investigation
###
Sr Administrative Associate, Field Reimbursement Management Teams -Roche
Genentechs Managed Care & Customer Operations (MCCO) organization is seeking a strong Senior Administrative Associate to help support the Director & team within the Field Reimbursement Management department.
###
Tire Worker Navigation Solutions, LLC – South San Francisco, CA (on the job training!)
If you're looking for the benefits of joining an industry leader, with a high-charged, energy-filled environment, then you can stop looking, because you have found what you're looking for in the Utility Mechanic position at our Hertz Rent-A-Car location. Bring your energy, drive, and motivation to Hertz, and set your goals on cruise control! The Hertz Corporation, a world leader in the car rental industry, currently seeks energetic team players to join our team
Duties include changing oil, changing tires, and 13-point inspections. Must be a quick learner, and have some auto mechanical knowledge. Applicants must have an assortment of tools, oil filter wrenches, socket set, and a toolbox to keep them in. Must be able to work flexible shifts including weekends and holidays; and work overtime as required.
FOR MORE INFORMATION CLICK HERE
###
Case Manager Ascent Services Group South San Francisco
Job Description:
The Case Manager acts as a liaison between patients, providers, MDs, pharmacies and insurance carrier to assure services are provided in the least restrictive, least costly manner.
Provides customer focused reimbursement support to patients, pharmacists, physicians and internal sales force in a high volume contact center environment (both inbound and outbound phone calls)
Educates, informs, and assists patients and providers to navigate through the reimbursement process for the assigned product
Identifies barriers to reimbursement and continually identifies and recommends program efficiencies to the Supervisor to promote high quality of work by Access Solutions/GATCF staff
Identifies and facilitates referrals to alternative coverage options and financial assistance programs for patients who are under insured or require copy assistance
Establishes relationships with appropriate stakeholders
May conduct necessary benefits, coverage and payer research/investigations to ensure appropriate resources, compliance with payor appeal policies, practices, timelines,
Educates, informs and generally assists patients and their families, as well as other related external or internal parties on how to navigate the appeals process
Manages all steps, timing and outcomes during appeal process. Including completing written communications to patients and other external parties on appeal progress
Follows-up on all appeals to obtain, where possible, authorizations and ensure appropriate status
This position may require some travel and flexibility in work shift.
Please note that all candidates are required to take 3 assessments prior to being extended an offer for this position. Assessments will take about 90 minutes to complete.
If your candidate is a returning contractor and has taken the assessment in the last 2 years he/she will not need to retake the assessments. Please let PRO know if this is the case.
Skills:
Understands reimbursement/funding resources and how to access these resources.
Demonstrates effective problem solving and excellent customer service.
Excellent investigational and analytical skills with a proven ability to communicate effectively in both written and verbal format.
Ability to work collaboratively in a team structure and responsibly delegates next steps to appropriate team members.
Ability to learn and apply
Must be able to work effectively under pressure and prioritize tasks.
Thrives in a metric-driven environment
Knowledge of the managed care industry preferred, including government payers.
Education:
Bachelor's degree preferred
FOR MORE INFORMATION CLICK HERE
###