South San Francisco, CA   August 7, 2016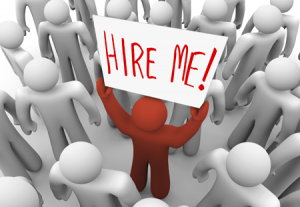 South City Car Wash Car Wash Attendants FT & PT Available $11hr starting
Job Description: Wash or otherwise clean vehicles, machinery, and other equipment. Use such materials as water, cleaning agents, brushes, cloths, and hoses. May be assigned other duties as needed.
Employee Benefits: Full time employees of are eligible to participate in our benefits plan. Throughout the course of employment, you may become eligible for different benefits based on your position, work status, and length of service with the Company. Below is a summary of the various benefits we offer to our employees.
Free weekly car wash
Direct payroll deposit
Medical coverage for employee and family (after 60 days) and an average of 30 hours or more worked each week.
Six paid holidays
Paid vacations
Free uniforms – hat; shirt; jacket; sweater.
IF INTERESTED PLEASE COME BY THE CAR WASH AND FILL OUT AN APPLICATION
988 El Camino Real Monday – Friday 8-6 Saturday 8-5 Sunday 9-4
###
Human Resource Team Member TARGET San Bruno
Develop a fast, fun and friendly team. Support and train team members. Handle applicant information with accuracy, security and confidentiality. Maintain a clean, great-looking work environment.
Work independently. Use good organizational skills. Multi-task regularly. Show experience with computers and technology. Cross train and work in other areas of store as needed. Quickly and accurately scan and bag all items and collect payment.
Target merchandise discount. Competitive pay. Flexible scheduling
###
Executive Assistant FSG San Francisco
The Executive Assistant will provide administrative support for two Directors / Managing Directors in FSG's San Francisco office. The candidate will also work closely with the global administrative team and Chief Administrative Officer to ensure the successful coordination and completion of FSG's firm-wide administrative needs.
Position
This is a full-time position in our San Francisco office. Salary is competitive for the position and non-profit sector; it also includes a generous benefits package. As part of those benefits, FSG offers 100% paid health insurance for its full-time employees as well as disability and life insurance and a 401(k) retirement plan. Note visa sponsorship is not available for our US offices. In addition, we are unable to support the OPT Training Visa, as this Visa will eventually require sponsorship.
To Apply Please submit a thoughtful cover letter and your resume via our online application system by CLICKING HERE. Applications will be reviewed on a rolling basis.
###
Tesla Supercharger Land Use and Permitting Specialist Tesla Motors Palo Alto
The Role Be a key member of a cross functional team that focuses on evaluating, defining, designing, entitling, and building new supercharger stations. As the Permitting Specialist, your role will include researching city and or county code and preparing documentation for required permits, right of ways, easements, and land use for the building of electric vehicle charging stations. You will develop positive relationships with key personal with applicable jurisdictions. Your role will look for ways to expedite standard timelines and for reducing processes and conditions for approval.
Responsibilities Prepare and submit all applicable land use entitlement applications which may include presentations before governmental or architectural review boards.
Serve as subject matter expert on all matters related to local municipal codes which include independent code research, calls to authorities having jurisdiction and meeting in person as necessary.
Obtain all necessary permitting approval from national, state, and local agencies.
Reviews title reports for ownership, encumbrances, easements, etc, and provides recommendation for leasing and construction viability.
Identify permitting roadblocks and provide an analysis of other approaches to obtain approvals or reduce permitting timelines.
Communicate current status with project managers.
Requirements
· Bachelor's Degree required
· APA or AICP a plus.
· Minimum 4 years' experience in acquiring land use permits. The ideal candidate has multiple years of experience working as a in the telecommunications industry or on other teams managing 50+ simultaneous, fast-paced projects
· Skilled in reading, understanding and red-lining zoning and construction drawings, including surveys, utility designs, and power distribution details. Understand the cost impact of changes to the bottom line.
· Established track record of managing and delivering multiple simultaneous projects ahead of schedule and adhering to the highest quality and standards.
· Aptitude in communicating and building relationships with engineering, local jurisdictions, utility companies and other stakeholders throughout the project cycle.
· Ability to function autonomously, working independent of a support staff, without formal requirements documentation, in a fast-paced environment, ability to manage changing priorities.
· Acts in a scrappy and entrepreneurial manner to accomplish tasks with far fewer resources than a big company would have.
· Takes initiative; doesn't accept the status quo, comes up with good ideas that improve the company as a whole, or our designs, processes, assemblies and/or results in cost reductions.
· Ability to identify the critical path issues to land use and permitting approval and institute remedies that shorten that critical path.
· Ability to travel (0%-20%) as required
###
Sales Assistant OfficeTeam South San Francisco FULL TIME TEMPORARY to PERMANENT
GREAT TEMP TO HIRE OPPORTUNITY WITH A WELL ESTABLISHED COMPANY IN SOUTH SAN FRANCISCO. OfficeTeam is hiring!
Job Duties:
– Develop strong relationships with assigned clients, YLA branches and overseas trade lane counterparts (if applicable) through timely communication and excellent customer service
– Deliver custom solutions to client in order to simplify their logistics needs
– Serve as the first point of contact between the client and internal operations and sales teams, trade lane counter parts, freight forwarders and carriers
– Ensure escalated issues are managed through to resolution
– Serve as the customers internal advocate by monitoring overall account performance for compliance with service level agreements and client guidelines
– Identify and qualify business opportunities with small and mid-size companies or assigned trade lane
Support Sales, Account and Trade Lane Managers:
– Prepare and present proposals, quotes and recommend services based on customer needs
– Create and maintain operational SOPs and conduct internal audit for assigned accounts, as needed
– Onboard/Implement new customers
– Support RFQ and RFI process.
– Maintain, update and report trade lane growth opportunities/progress in a systematic and organized fashion, through YLAs CRM platforms.
While working as a contract employee through Office Team, you will have access to benefits, be eligible for holiday pay and bonus pay, have access to complimentary online tutorials and can participate in our 401K program.
###
Medical Support Assistant VA Careers – San Francisco, CA
Duties: The Medical Support Assistant is assigned to theNursing Serviceand will be responsible for providing clerical and administrative support to multiple clinical departments. The incumbent is responsible for the clerical duties inherent in the admission, care and discharge of inpatients or the in-processing, care and out-processing, of outpatients and guests.
The Medical Support Assistant responsible for, but not limited to the tasks below:
Enters, manipulates, and retrieves information and data from the Vista and other clinical information systems as appropriate to area assigned.
Completes mini registration and chart compilation.
Completes requested forms, manually or using automated systems, for individual patient orders for care consults and other request as required.
Schedules and coordinates appointments for patients with various clinics.
Ensures all treatment requested by the physician has been scheduled, and reschedules appointments when necessary.
Coordinates the scheduling to avoid conflicts in different clinic schedules.
Ensures appointments are timely and in accordance with physicians' requests.
Explains necessary test preparations to patients.
Receives telephonic requests for information and transmits requests to the appropriate physician.
Assists clinic administrator and other personnel with workload accountability information.
Obtains and reviews medical records of patients prior to scheduled appointments.
Records a variety of physicians' orders on a timely basis to various charts.
Assures proper completion and filing of original medical documentation and forms in records prior to forwarding to medical records room.
Ensures the patient completes all necessary forms prior to being seen by the provider.
###
Country Study Specialist Genentech South San Francisco, California
Position Purpose:
The Country Study Specialist (CSS) is responsible for providing project co-ordination and operational solutions to support Country Study Managers (CSMs) and to provide clinical trial oversight to local study teams to enable effective, high quality trial management.
Qualifications
University Degree or Equivalent preferably in a medical/science-related field
Prior work experience demonstrating knowledge and understanding of clinical trials
Previous experience managing projects is desirable.
Skills, Experience and Competencies:
Experience working as part of a team with a proven ability to make an active contribution to the team's performance and teamwork
Able to prioritize and manage multiple tasks with high flexibility
Proven project management skills to work with a variety of different systems and stakeholders and deliver commitments on time and with quality
Self-motivated and displays initiative/resourcefulness
Ability to work independently with limited supervision
Strong attention to detail
Demonstrated computer literacy, usage of MS Office software, web-based systems and databases.
Ability to communicate clearly and accurately in both written and spoken English
Availability to travel domestically
###
Operations Admin Clerk – Brisbane Distribution Center Williams Sonoma
Job Summary: Assist the Management with all needs required to process photo studio orders and track business volumes. The Operations Admin Clerk must possess the highest standard of customer service, ensuring the Gold Standard approach is utilized with every inbound/outbound order. Must be able to handle multiple tasks at once and be able to learn and understand warehouse operating systems. Drive monthly safety meeting agenda, meeting and minutes.
REQUIREMENTS AND QUALIFICATIONS
Minimum Qualifications:
* Advanced computer skills (Microsoft Office), understanding of SWL and Microsoft Access
* Quality control
* Detailed-oriented
We offer competitive salaries and full benefits including – medical, dental, vision, 401k, paid time off and a generous discount on all of our products.
###
Mail Clerk  Northwest Administrators, Inc. Brisbane
We currently have an open position for a Mail Clerk in our Brisbane office. We are seeking an individual who is organized, detail oriented and flexible to work in our mailroom.
Starting Wage: $15.53/hour, with periodic increases according to the union contract.
Hours: 8:30 a.m. – 5:00 p.m. Monday through Friday
Benefits include: Medical, Rx, Dental, Vision and Pension
###
Video Production Intern  BuzzFeed  San Francisco
BuzzFeed is looking for a highly creative, jack-of- all-trades intern to produce and edit video in our San Francisco office.
The ideal candidate is someone who has a passion for storytelling and is interested in gadgets, products, and the way people use technology in their everyday lives.
You'll get hands-on experience creating service-y tips and tricks videos and product features in a fun, dynamic work environment. This is a full-time paid internship in San Francisco. To be considered for this internship, make a short one-to- two minute video that shows us what you can do, and send us an unlisted link.
###
Public Service Trainee City & County of San Francisco 17 reviews – San Francisco, CA  $25 an hour – Full-time, Temporary
General Job Description:
The Department of Public Health's Transgender Health Services is currently accepting applications one (1) full-time position in class 9910 Public Service Trainee.
The Public Service Trainee will participate in a comprehensive training program in a community based public health program for transgender, transsexual and gender non-binary people in order to learn to provide assessment, brief interventions, family counseling and pre-surgical counseling for vulnerable public health population seeking gender confirmation surgeries. This training and experience will help the trainee explore a potential career path to become a registered intern or associate social worker.
###
Event Manager San Mateo Marriott
Position Overview The Event Manager is responsible for catering and group sales event execution while continually maximizing hotel revenue opportunities.
###
Water Utility Customer Service Technician Coastside County Water District – Half Moon Bay, CA $60,164 – $73,315 a year
The Customer Service Technician will work both in the field and in the office, including responding to customer inquiries; investigating high or low usage; resolving basic customer problems and complaints concerning water services; turning water service on or off; and placing tags on service addresses among other responsibilities. The position will play an integral role in the meter reading process, and in the implementation, programming and support of Automated Meter Reading/Advanced Metering Infrastructure (AMR/AMI.) The position will also support the Water Resources Analyst, including promoting water conservation efforts.
###
Archives Technician NATIONAL ARCHIVES AND RECORDS ADMINISTRATION, San Bruno TWO POSITIONS
Job Overview: In this position, you will perform tasks in reference service, accessioning, disposition, retrieval, relocation, refile, and interfile of records at the Federal Records Center in San Bruno, CA
Whether you are new to the Federal Government or an experienced professional seeking a career change, you can make history at the National Archives. Our dedicated staff works across a variety of career fields to safeguard the records of the Federal Government – more than 10 billion of them.
Visit our Employee Gallery at www.archives.gov/careers to see the kinds of dynamic projects our staff are undertaking. If you want a career where you can see the difference your work makes, then join the National Archives!
Salary Range $34,292.00 to $44,579.00 / Per Year
###
Unit Assistant KAISER, South San Francisco ON CALL 3-11:30pm
Job Overview: This position is responsible for supporting and coordinating the administrative activities of the nursing unit. May be assigned to cover multiple units.
###
Sort Observation for Package Handler Positions FED-EX South San Francisco 
Warehouse, warehousing, shipping, receiving, receiver, dock, laborer, manual labor, entry level, transportation, distribution, general labor, freight handler,..
August 11, 7pm Sort Observation
###