South San Francisco, CA    September 21, 2016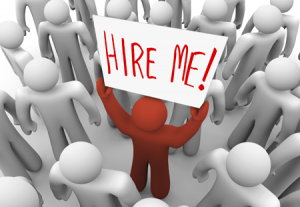 Research Analyst  Intrexon Corporation. – South San Francisco
KEY RESPONSIBILITIES
Analyze a variety of sectors, industries and data.
Partner with and advise sector leaders on strategic opportunities and intrinsic business value creation, across a variety of potential transaction types.
Work with a variety of business and scientific teams within the company, its subsidiaries, and its collaborators and at all levels of the corporate ladder to improve the company's financial and operational trajectory.
Utilize data and information to develop integrated revenue/expense analyses, projections, reports, and presentations regarding the impact of a merger/acquisition on the organization.
Perform multiple valuation analyses and make financial forecasts.
Build and manage complex financial models relating to operating plans for the M&A targets.
Develop presentation materials for senior management and act as a subject matter expert providing guidance on evaluating different opportunities.
Support the deal execution process from identification, to price discovery through due diligence to post-merger integration.
EDUCATION, EXPERIENCE AND SKILLS
Undergraduate degree in the sciences or business/finance/economics preferred, though all majors are welcome to apply.
Biotech background preferred. Experience in any of Intrexon's industry sectors (Energy, Environment, Food, and Health) preferred.
Have a sense of urgency, determination and confidence in the company's mission.
Adhere to and execute on the company' values of honesty, loyalty, diligence and intelligence.
Maintain a high degree of ethical standard, trustworthiness, accuracy and attention to detail.
Demonstrated ability to learn quickly in unstructured environments
Highly analytical with good communication, presentation and financial modeling skills.
Experience working remotely in a fast-growing, demanding environment; ability to perform and to execute independently as well as in team setting.
Foster innovation through creative solutions.
Self-motivated, independent thinker, hard worker, thought leader with high integrity.
Entrepreneurial spirit, ability to take on new challenges and quickly drive business value.
###
Staff Assistant (Posting-CHS) $25.21 an hour San Mateo Union High School District  – San Mateo, CA
NOTICE OF VACANCY Human Resources – San Mateo Union High School District – 650 North Delaware Street – San Mateo, CA 94401 – (650) 558-2299
AN EQUAL OPPORTUNITY EMPLOYER 2SSECCAP01
POSITION: STAFF ASSISTANT CLOSING DATE: October 3, 2016
JOB SUMMARY: Under general supervision to perform secretarial and clerical support services for the district or school administrative official in student services and counseling; and to perform other related duties as assigned.
CLASS Positions in this classification are distinguished from classifications in the CHARACTERISTICS: Office Assistant job class series by the greater variety, breadth and scope of duties assigned and the degree of latitude required in making routine administrative decisions. Positions are also distinguished by the greater proportion of time spent performing secretarial support duties, and higher level of responsibility for public contact and problem solving.
ESSENTIAL FUNCTIONS: 1. Screen visitors and telephone calls; provide information to staff and the public on department policies and procedures.
2. Type student forms, requisitions, purchase orders and related administrative documents.
3. Prepare letters, memoranda, reports, flyers, and newsletters using microcomputer and word processing software.
4. Review correspondence directed to the program manager or school site administrator, draft routine correspondence and prepare inter-office memoranda.
5. Maintain appointment schedules and calendars; arrange meetings; notify participants; prepare meeting agendas; and take meeting minutes.
6. Maintain fiscal records and prepare report summaries. 7. Maintain student records and files; ensure all required student documents
are received and completed properly. 8. Compile information for preparation of the department budget; monitor
budget expenditures. 9. Check, reports, records, forms and other documents for accuracy,
completeness, and conformance with school district standards.
In Student Services:  Prepare truancy letters; maintain tardy and discipline referrals.  Assist with student investigations leading to suspension and expulsions.  Maintain discipline entries in Student Information System (AERIES) for teacher referrals.  Maintain weekly detention, facility needs, and technological concerns.  Maintain records for "District Pre-Pay Nutrition Plan" with Nutrition Services Department.  Maintain records of Formal Reprimand, Behavior and Attendance, and student/parent contract meetings in Student Information System (AERIES).  Provide all staff and student parking permits.  Assist with registration process, school pictures, school dances, activity clubs, attendance office, student mailings, and Health Office.  Notify all administrators, counselors, and coaches of students not eligible to participate in school activities.
###
NOTICE OF VACANCY STAFF ASSISTANT
EMPLOYMENT STANDARDS: Incumbent must be able to perform essential functions 1-9 plus assigned department duties with or without reasonable accommodation.
DESCRIPTION: Location Position Hours
Capuchino High School Staff Assistant 37.5 hours per week This position is currently assigned to Capuchino High School; however, this assignment may be subject to change due to District need.
QUALIFICATIONS:  High school diploma or equivalent supplemented by coursework in office Education/Training Experience: systems and administration.  Two (2) years of secretarial experience.  Bilingual Spanish speaking is preferred.
KNOWLEDGE OF:  Secretarial and clerical practices and procedures.  Office methods and procedures and the use of standard office equipment.
 Business letter writing and the standard format for reports and correspondence.
 Systems, procedures and software used for updating and maintaining a variety of records using a computer.
 Word processing methods, techniques and programs.  Correct English usage, spelling, grammar and punctuation.  Business mathematics.
ABILITY TO:  Understand and communicate the role, services and functions of the school program.
 Learn, interpret, and communicate department rules, regulations, and policies.
 Plan, organize, and carry out work assignments independently.  Analyze data and make decisions on procedural matters without immediate
supervision.  Communicate effectively both orally and in writing.  File alphabetically, numerically and chronologically.  Compile and tabulate data, and prepare reports and other materials.  Deal effectively with a variety of personalities in situations requiring diplomacy, poise and firmness.  Make arithmetical calculations using a calculator.  Operate standard business machines including a computer and business software.  Type/keyboard at a speed of 50 WPM.
PHYSICAL REQUIREMENTS:  Eyesight sufficient to read fine print.  Hearing sufficient to hear telephone conversation.
 Speech sufficient to speak in an understandable voice.  Manual dexterity and coordination sufficient to operate a computer keyboard, typewriter, copier and related office equipment.  Mobility to move from desk to cabinets and files within a department.  Physical stamina to sit for extended periods of time.
OTHER REQUIREMENTS/  Department of Justice fingerprint clearance.
LICENSES  Evidence of Tuberculosis clearance.
###
NOTICE OF VACANCY STAFF ASSISTANT
GENERAL CHARACTERISTICS: Work Year: School Days (184 days) plus 10 days, and 14 paid holidays.
Hours: 37.5 Hours per week.
Salary: Range 40 (2015-2016 Salary Schedule)
A B C D E
$25.21 $26.49 $27.78 $29.19 $30.67
Fringe Benefits: Fringe benefits with District-paid premiums valued at approximately $27,500 annually which includes medical, dental, life, vision, and long term-disability.
APPLICATION PROCEDURES: By closing date above, interested outside applicants and interested District employees must submit a completed application form through www.edjoin.org.
If you have any questions on applying or attaching documentation, please contact the EDJOIN Support Desk at (888)900-8945. District employees will be considered on these posted criteria and District policy regarding training, experience, and previous work record. Employees requesting transfer will be considered on these posted criteria, training, experience, and previous work record, including attendance.
Reasonable accommodations may be made, upon request, to enable individuals with disabilities to perform the above stated essential functions and the application procedure.
EEOC DISCLAIMER: The San Mateo Union High School District is an equal opportunity employer in that our policy, in accordance with Federal and State laws, prohibits employment discrimination solely on the basis of a person's race, color, creed, sexual orientation, sex, marital status, or disability except where a reasonable, bona fide occupational qualification exists. The San Mateo Union High School District complies with the rules and regulations contained in Title VII of the Civil Rights Act of 1964, Title II of the Educational Amendments of 1972 and Section 504 of the Rehabilitation Act of 1973, and the Americans with Disabilities Act of 1990.
POSITION STARTS As soon as a suitable candidate can be found.
###
Administrative Assistant  OfficeTeam – South San Francisco, $14.25 – $16.50 an hour – Full-time, Temporary, Contract
Are you an accomplished Customer Service Professional looking for a fast paced environment with a growing company? OfficeTeam is looking for results-oriented individuals to work side by side with a logistics and shipping client. This is potentially a long term engagement with possible extension and/or full-time employment. Bilingual language skills in English and Mandarin (read/write/speak) is required.
The ideal candidate will be experienced in handling a wide range of customer support related tasks within the Customer Service department. This person must be well organized, flexible, and enjoy working in a challenging environment. The ability to interact with staff (at all levels) in a fast paced environment, sometimes under pressure, remaining flexible, proactive, resourceful, and efficient, with a high level of professionalism and confidentiality is crucial to this role.
###
Stock Associate, Golden Gate Bridge Welcome Center  Golden Gate National Parks Conservancy  San Francisco $15 an hour
Love the Golden Gate Bridge? Apply now for: Stock Associate Golden Gate Bridge Welcome Center (Retail and Stockroom Setting)
Who We Are!
The Golden Gate National Parks Conservancy is the nonprofit support partner of the Golden Gate National Parks. The Conservancy was created to preserve the Golden Gate National Parks, enhance the experiences of park visitors, and build a community dedicated to conserving the parks for the future. The Golden Gate Bridge Welcome Center is just one of several retail sites within the National Park system in the Bay Area. Learn more about us at: www.parksconservancy.org
What you'll do with us!
Our on-site retail team actively works within an innovative division to support our site's goals and the projects in the surrounding area. This position reports directly to the on-site Inventory Assistant Manager and Retail Manager. The position oversees daily inventory stocking, replenishment, and oversees preparation of merchandise to be put on the sales floor at the Golden Gate Bridge Welcome Center. With the Managers, this position will also participate in creating and implementing merchandising plans for the sales floor.
Who we're looking for!
We are seeking energetic and qualified candidates with a very flexible schedule. The Stock Associate should be creative, an experienced problem solver, practice safety daily, and can make decisions quickly. The Stock Associate should also be able to take direction and be adaptable when sudden changes occur.
All candidates must be willing to work a flexible schedule that includes working between the hours of 8:00am-8:00pm and must be available weekends and holidays (we are only closed on Thanksgiving and Christmas Day). Please note this is not a management or supervisor position.
###
Customer Service Rep  ParkSFO – South San Francisco
We are looking to hire part-time and full-time Customer Service Reps (CSR) for days and swing. CSRs will be required to perform general customer service including light cashiering with automated pay stations, and valeting cars. All applicants must be able to lift up to 50 lbs and be proficient in the English language and enjoy interacting with the traveling public. A current and valid driver's license, as well as, a clean DMV printout is required, and all applicants must have some experience with manual transmission automobiles. Most importantly, applicants must possess an enthusiastic, energetic & outgoing attitude, and be accustomed to working in a fast pace environment.
ParkSFO is the largest off-airport parking company located at SFO. Opened in the 2000, ParkSFO's mission was to become the premiere airport parking destination by providing a high quality of customer service at the most competitive price, including a modern, clean, well-lit parking garage, with the latest in automated parking equipment for ease of entry and exit, bar code scanners on all equipment, and runway lighting which greets our customers when they enter. ParkSFO was the first of it's kind, airport parking company that provided not only outdoor self-parking but 7 levels of indoor self-parking for the traveling public. We are looking for entry level and experienced candidates to become members of our exciting and dynamic team. We offer training and opportunity for advancement for those like-minded candidates who are committed to excellence and customer satisfaction.
###
Reimbursement Specialist  Genentech – South San Francisco
Reimbursement Specialist The Reimbursement Specialist investigates patients insurance benefits and obtains prior authorization information of Genentech products at the patient/family request.
Investigates patients insurance benefits
Identifies network providers, provider restrictions, co-pays as needed
Documents requirements for prior authorization and medical review process
Documents activities appropriately in progress notes
Pursue product coverage for patients in accordance with the payers authorization requirements within the departments established performance criteria
Maintains payer profiles by recording payer specific data promptly into the system
Convey outcomes of benefit investigation to internal contacts (i.e. case managers)
Ability to learn processes for multiple products and effectively apply learnings to provide effective reimbursement services
Conducts all work in a compliant manner
Consults with team members on an as needed basis
This position requires some flexibility in work shift
The successful candidate will demonstrate the following competencies critical to this role:
Communication – Listens well; expresses ideas fluently and logically; is open to input and can be depended on for truthfulness
Inspiring and Influencing – Fosters an exchange of ideas and support; persuades and influences without authority
Teamwork and Collaboration – Creates atmosphere of openness and truest' collaborates; offers support and encouragement
Achieving Results – Is goal directed and persistent; is accountable for meeting commitments; recognizes the contributions of peers
###
Secretary I  City & County of San Francisco  San Francisco  $24.63 – $29.94 an hour Introduction THIS IS A CITYWIDE EXAMINATION.
Under supervision, provides secretarial and clerical services of an ordinary and varied nature for one or more managers; and performs related duties as required.
The essential duties of the 1444 Secretary I include:
• typing letters, reports, routine correspondence, memoranda and other material from copy or verbal instructions.
• screening incoming mail and routing accordingly.
• screening office and telephone callers by personally assisting those whose business does not warrant seeing the superior.
• scheduling meetings and appointments.
• answering a wide variety of inquiries from the public and explaining office operations, policies, programs and procedures.
• filing various materials alphabetically, numerically and chronologically in accordance with predetermined file classifications in order to maintain office files for correspondence and records; maintaining manuals and updates resource materials.
• ordering and distributing office supplies for the unit or department.
###
Team Member-Restaurant  Pac Pizza, LLC. – (PIZZA HUT) South San Francisco Part-time 16-18 Drivers 
Job in about 50 words: Are you looking for a part time job ? We have a job for you! Working at Pizza Hut is about making hungry people happy. It's about being independent and having fun, making new friends and earning extra cash. As a Pizza Hut team member, you can be the smiling face that greets and serves the customers or a cook who make things happen in the kitchen. Working with us will give you the financial rewards and flexibility to suit your lifestyle. You'll learn new things, get recognized for your efforts and learn skills that last a lifetime.
What are we looking for?
The good news is that your training will teach you everything you need to know to succeed on the job. But there are a few skills you should have from the get-go:
You're a fun and friendly person who values customers and takes absolute pride in everything you do. Communication skills are key – you're not going to be able to text message customers back and forth. In other words, you should be comfortable talking to strangers.
You've got attitude – the right kind of course – and understand the need to be on time, all the time. With loads of energy, you understand that work is easier – and more fun – with some teamwork.
And you're at least 16 years old – 18 if you want to be a driver.
Availability to work primarily nights and weekends
This is a part time position; under 25 hours
We've got great jobs for people just starting out in the workforce, looking for a flexible second job or staying in the workforce after retirement. If you want a fun, flexible job with an innovative company, look no further than Pizza Hut. Apply today!
###
Undergraduate Admissions Reader, Haas School of Business ,  University of California Berkeley, Berkeley, CA  $24 an hour – Part-time Benefits
Responsibilities
• Uses professional judgment when reviewing complex applications for admission.
• Read and evaluate approximately 75 applications per week (may vary depending on applicant pool) from December through March.
• Assesses applicants for motivation, initiative, leadership potential, work/life experience, extracurricular activities, socioeconomic status, disability, and educational/personal hardship.
• Evaluates transcripts for eligibility.
• Assesses academic preparedness of traditional, special-program, and international applicants.
• Using extensive knowledge of college/school/department requirements and applicant pool, assesses the applicants' overall record and experience for final admissions determination and recommendation.
• Consult with Assistant Director of Admissions when reviewing more complex applications.
Required Qualifications
• Available to attend 1/2 day training once a month in November, December and February. All training will be conducted via web/phone conference.
• Ability to read applications approximately 25 hours each week, 11 weeks total, during the months of December through March.
• Ability to analyze and synthesize large amounts of information.
• Ability to read and manage electronic application files via multiple online platforms.
• Ability to utilize online collaboration tools.
• Strong computer proficiency skills with access to personal PC and high speed internet.
• Demonstrated discretion and sensitivity managing highly confidential personal data as it relates to reading student applications.
• Excellent interpersonal skills and demonstrated ability to work independently and as a part of a team.
• Excellent organizational, written, and oral communication skills.
• Admission experience at a large university in a highly competitive setting and/or direct undergraduate professional academic advising experience in a selective academic department or program.
• Thorough knowledge and experience interacting with diverse undergraduate students, staff, and faculty in college or university environments.
• Ability to interpret policies and procedures.
• Advanced degree in related area and/or equivalent experience/training.
Preferred Qualifications
• Thorough and comprehensive knowledge of academic programs, including curricula, admissions requirements, at colleges/universities and specifically at UC Berkeley specific colleges and school.
Education/Training:
• Advanced degree in related area and/or equivalent experience/training
###
Warehouse Material Handler  Elements – San Bruno, CA  $12.50 an hour – Full-time, Part-time
This position is responsible for completing tasks so that it may be packaged and ready for shipment.
If you enjoy working in a team to reach a common goal, you may enjoy this type of environment.
Warehouse Material Handler will be responsible for the following:
Assembling boxes
Making sure items have no defects
Placing items into boxes
Making sure the correct label is printed out
Placing boxes onto conveyor belt
What we offer:
$12.50/hour plus possible bonuses
Possible full-time position
Flexible Hours (there will be day/night shifts)
Are you?:
Able to lift up to 30 pounds?
Are you 18 years or older?
Are you able to work well with others?
Are you able to work with little or no supervision?
We look forward to joining our team!
###
Data Entry Clerk  Myriad Genetics, Inc. – South San Francisco Full-time, Temporary This is a temp to hire position
The Data Entry Clerk will be responsible for supporting the customer service team by entering data into the lab information system and various tracking spreadsheets. In addition, Data Entry Clerk will:
Provide and initiate administrative support and office systems
Identify, communicate and respond to reported problems in a timely fashionComplete routine tasks with minimum supervision
Responsibilities:
Excellent attention to detail
Comprehensive understanding and use of WORD and EXCEL
Excellent communication skills
Proficient in English: writing and speaking
Ability to work independently with minimum supervision
Must be authorized to work in the United States on a full-time basis for any employer
Strong, recent professional references
Qualifications:
Working knowledge of health insurance and benefit plans
Strong background in health-care setting: Physician office, hospital, laboratory, or clinic
College degree (BS or BA) preferred
Knowledge of clinical lab systems and/or customer relationship management (CRM) systems helpful
Experience in customer service helpful
###
College Students – Social Media Content Writer  Boutnow, Inc – San Francisco  $10 an hour – Part-time This job is for a mobile app startup called, Boutnow.
Responsibilities:
Write unique, compelling and comedy content through the curation and customization of today's virally accepted "meme"
Maintain a constant knowledge of top pop culture trends, language, and hot topics of discussion in order to effectively translate these ideas into compelling and funny social media content
Take past and present pop culture images and find effective ways to relate them to today's hot topics
You can also contribute your skills in the social media marketing of Boutnow.
QUALIFICATIONS
Experience in comedy writing (improv is a plus)
Witty, Outstanding sense of humor, Creative, Ambitious
Very strong organizational skills and ability to strategically sort through a large archive of images
Passionate about social media & heavy user of platforms such as Snapchat, Instagram & Facebook.
This will start out as part time where you will work from home or college. We are also looking to assemble a team for Boutnow. If you are interested there is an opportunity to grow with the company.
###
Cashier Orchard Supply Hardware  – South San Francisco Part-time
Are you looking to start your career? Or are you are looking to stay busy while earning a little extra dough? Well if you answered yes to either of these questions and you have a hankering for helping people you may want to consider a job in your local Orchard Supply Hardware store. We are always accepting applications for Cashiers, Sales, Pick-up and Receiving. While we may not have an immediate opening, we still want to know about you.
Orchard Supply Hardware has deep roots in California. Founded in 1931 as a farmer's cooperative in San Jose, California, Orchard has grown to be California's "large" hardware store. We wouldn't have been around this long had it not been for the hard-working, enthusiastic, and entrepreneurial individuals that made working at Orchard their career.
###
Content/Social Marketing Specialist  Inscopix – Palo Alto, CA 94303
Inscopix stands at the forefront of Next Generation Neuroscience. Our flagship product for imaging large-scale neural circuit activity during behavior, nVista, provides neuroscientists with unprecedented data sets. Since launching our Neuroscience Early Access Program in October 2012, we have built a significant customer base comprised of prestigious neuroscience laboratories (including 6 Nobel Laureate labs) and major pharmaceutical companies.
We are looking for a prolific and talented content creator to write and produce various projects to expand our company's digital footprint, awareness, and subscribers. Candidates must have a knack and love for writing and a comprehensive understanding of social media and content inbound marketing. The specialist will be expected to sustain and develop the company's voice across all inbound and social content. We're looking for a social media expert to grow our followers, engage and retain them, and help convert them into leads, customers, and active fans and promoters of our company. You should have command of best practices and trends in social media marketing, enjoy being creative, and understand how to both build and convert a digital audience. This role requires a high level of creativity, attention to detail, and project management skills. Additionally, we are looking for someone with a life sciences background, either by working in a commercial company or with a scientific educational background, preferably neuroscience-based.
###
SOUTH CITY CAR WASH
South City Car Wash is a local family owned business that has been part of our community since 1958. They currently have both part time and full time positions available.
Car Wash Attendant Full Time/Part Time
Job Description: Wash or otherwise clean vehicles, machinery, and other equipment. Use such materials as water, cleaning agents, brushes, cloths, and hoses. May be assigned other duties as needed.
Skills: Perform above job description; maintain quality; monitor equipment; time management; speaking and interacting appropriately while assessing your personal performance.
Knowledge: Knowledge of principles and processes for providing customer and personal services; ability to communicate in basic English; knowledge of machines and tools; basic safety; chemical safety.
Work Style: Attention to details; dependability; independence; integrity; cooperation; self control; concern for others; adaptability; flexibility; Innovation; stress tolerance; persistence; analytical thinking; leadership; social orientation.
Work Values: Relationships – Occupations that satisfy this work value allow employees to provide service to others and work with co-workers in a friendly non-competitive environment. Corresponding needs are Co-workers, Moral Values and Social Service. Support – Occupations that satisfy this work value offer supportive management that stands behind employees. Corresponding needs are Company Policies, Supervision: Human Relations and Supervision: Technical.
Salary: Starting wage. $11.00
Employee Benefits:
Full time employees of are eligible to participate in our benefits plan. Throughout the course of employment, you may become eligible for different benefits based on your position, work status, and length of service with the Company. Below is a summary of the various benefits we offer to our employees.
Free weekly car wash
Direct payroll deposit
Medical coverage for employee and family (after 60 days) and an average of 30 hours or more worked each week.
Six paid holidays
Paid vacations
Free uniforms – hat; shirt; jacket; sweater.
IF INTERESTED PLEASE COME BY THE CAR WASH AND FILL OUT AN APPLICATION.
988 El Camino Real
South San Francisco, CA
Monday – Friday 8am – 6pm
Saturday 8am – 5pm
Sunday 9am – 4pm
###
Bookseller  Books Inc. – Burlingame $10 an hour – Part-time
Books Inc. in Burlingame is looking for a dedicated bookseller to join our neighborhood bookstore. We are currently hiring for a part-time position.
Books Inc. is the West's Oldest Independent Bookseller with 11 locations in the Bay Area. We are neighborhood, general interest bookstores who pride ourselves on customer service, a strong connection to our communities and deep commitment to and knowledge of books.
Applicants must have superior customer service skills and a love for books. Bookstore or book industry experience is a plus but not required. Knowledge of and love for Children's books is a plus. Weekend availability required.
###
Clerk-Office/Retail  Front End Service Safeway  – Millbrae
Safeway Inc., a Fortune 100 Company, is one of the largest food and drug retailers in North America with 1,300+ stores. The Safeway family of stores and brands (collectively "Safeway") includes some of the most prominent brands in food retailing, with a growing base of loyal shoppers. Thanks to the professionalism, diversity, spirit, and friendliness of our people, we have locations across the U.S.
A DAY IN THE LIFE OF A CUSTOMER SERVICE BOOTH MANAGER
As a Customer Service Booth Manager, you have a desire to work with our valued customers and provide first-class customer service while maintaining organization and employee supervision within the department. To truly be successful in the position, the individual will be able to handle multiple customer requests and switch tasks frequently. In this role you are a leader and a problem solver who has the ability to pay close attention to detail. The possibilities are endless if you have a passion for customer service.
###
Full-Time Entry-Level Customer Service Associate Loader (ProServices) Lowe's – San Bruno, CA
Position DescriptionAssist customers with all of their shopping needs including responding to inquiries and helping customers with locating, carrying, and loading merchandise. Also supports check out and other functions as needed including preparing quick-load items, replenishing shelf stock, and using power equipment.Job RequirementsRequires morning, afternoon, and evening availability any day of the week. Physical ability to move large, bulky and/or heavy merchandise. Physical ability to perform tasks that may require prolonged standing, sitting, and other activities necessary to perform job duties.Minimum Qualifications6 months experience using a computer, including inputting, accessing, modifying, or outputting information.6 months experience using a handheld device (e.g., mobile phone, LRT gun, palm pilot, tablet, iPod) to enter, access, and output information.Preferred Qualifications6 months retail experience.6 months experience as a Loader at other home improvement or hardware retailers.6 months experience working in any department at a Lowe's retail store.6 months retail merchandising experience, including performing Zone Recovery, stocking, downstocking, facing/fronting product, pricing, maintaining signage, and housekeeping.6 months experience in any industry inspecting, carrying, loading, and unloading product or material in or out of vehicles.
Lowe's is an equal opportunity affirmative action employer and administers all personnel practices without regard to race, color, religion, sex, age, national origin, disability, sexual orientation, gender identity or expression, marital status, veteran status, genetics or any other category protected under applicable law.
###