South San Francisco, CA  October 25, 2016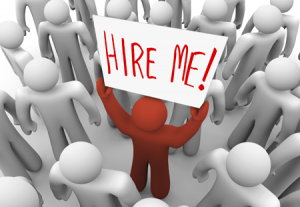 Shipping/Receiving/Purchasing Clerk EpiBiome, Inc. SSF
Who We Are: EpiBiome, Inc. is a great place to work. We are a fast-growing organization with a global focus. We take pride in our collaborative and high-performing environment where every colleague is given room to learn and grow.
Join EpiBiome to build your career with a growing biotech company harnessing the power of microbiome technology. We offer a challenging work environment with a compensation and benefits package. The people at EpiBiome are working on the cutting edge of science to revolutionize the way we approach animal, human and environmental therapies. It's our diversity of people and ideas that inspires what we do and how we do it. Be part of the revolution in non-shared class antibiotic therapies. The world depends on it!
OVERVIEW: Coordinates the inventory/shipping and receiving for all aspects of our company ; receive and process incoming and outgoing orders and equipment, to monitor and maintain inventory records, and to perform a variety of duties relative to assigned area of responsibility.
ESSENTIAL POSITION DUTIES:
Assist with the completion of purchase orders,prepare items for shipment, review delivery, receive and inventory all incoming orders, distribute to team/lab and report damaged goods or shortages
Inspect all incoming shipments to ensure required specifications are met
Develop, order and maintain inventory of shipping supplies and materials
Data entry
Must have some technical background in dealing with inventory
Must be flexible to learn other job assignments as a backup role
Maintain communications with our in-house procurement and Vendors when necessary on all levels of order issues
Maintains supply area in clean and orderly fashion
Knowledge Skill & Experience:
Must be able to lift heavy objects. frequently lift and/or move up to 50 pounds and occasionally lift and/or move up to 80 pounds.
Performing physical activities that require considerable use of arms and legs and moving your whole body, such as climbing, lifting, balancing, walking, stooping, and handling of materials.
Qualifications
Ability to work well with both colleagues and customers.
Can -do attitude, think outside the box, flexible, a great sense of humor,
Minimum of 2 years experience as shipping/receiving clerk.
Strong math skills.
Basic computer skills.
Organized
Ability to work with minimal supervision.
Reliable transportation
High School Graduate or Equivalent
FULL-TIME POSITION
Monday – Friday
8:00 AM – 5:00 PM
Competitive Benefits Package
Pay commensurate with experience
Job Location:
South San Francisco, CA
Employees will be subject to a background check and a minimum 3 references required
Interested candidates please send Resume and Cover Email to: careers@epibiome.com
###
Administrative Assistant to the Executive Director California State University  San Francisco, CA $56,316 – $60,000 a year
Working Title
Administrative Assistant to the Executive Director
Department*
University Property Management
Appointment Type*
This is a one year probationary position.
Time Base*
Full-Time (1.0)
Work Schedule*
Monday – Friday; 8:00 a.m. to 5:00 p.m.
Anticipated Hiring Range*
$4,693.00 – $5,000.00 Per Month ($56,316.00 – $60,000.00 Annually)
Salary is commensurate with experience.
Position Summary*
Working in a team oriented environment, the incumbent will provide senior administrative support to the Executive Director (ED) for University Property Management (UPM). UPM is made up of several administrative units in support of the University mission: Student Housing Program; University Park Apartments, Conference Services, University Event Services, Logistics & Facilities, Fiscal Services, Planning & Personnel. The department has over 100 employees represented by three (3) collective bargaining contracts.
Reporting directly to the Executive Director, the Administrative Assistant provides executive support in a one-on-one working relationship. The Administrative Assistant serves as the primary point of contact for internal and external constituencies on all matters pertaining to the office. The Administrative Assistant also serves as a liaison to the senior management teams within Physical Planning & Development, Administration & Finance and the campus community; organizes and coordinates outreach and external relations efforts; and oversees special projects. The Administrative Assistant must be creative and enjoy working within a collegiate environment that is mission-driven, results-driven and community oriented. The ideal individual will have the ability to exercise good judgment in a variety of situations, with strong written and verbal communication, administrative, and organizational skills, and the ability to maintain a realistic balance among multiple priorities. The Administrative Assistant will have the ability to work independently on projects, from conception to completion, and must be able to work under pressure at times to handle a wide variety of activities and confidential matters with discretion.
Minimum Qualifications*
General knowledge and skills in the applicable administrative and/or program field with a foundational knowledge of public administration principles, practices, and methods normally obtained through a bachelor's degree and/or equivalent training and administrative work experience involving study, analysis, and/or evaluation leading to the development or improvement of administrative policies, procedures, practices, or programs.
Extensive and in-depth knowledge of and ability to apply expertise in the advanced theories, principles, methods and practices associated with the functional specialty, program, and/or organizational unit, including applicable internal policies and procedures and pertinent laws and regulations. Laws and regulations are highly complex and require substantial judgment and discretion in interpreting and applying them to the specialty or program area. Incumbents at this level often have certification in a specialty area.
Substantial and broad knowledge of public and private entities including their organizational and operating structures, internal systems, and functional areas, as well as the impact of critical external entities on an organization. Ability to integrate and apply this knowledge to anticipate problems and assess the impact of proposed solutions on various organizational areas.
Extensive and in-depth knowledge in project management including research and analytical methodologies.
Ability to interpret and integrate complex data and information to formulate appropriate courses of action which have broad and far reaching impact.
Ability to understand and analyze complex problems from a future-oriented and broad interactive perspective and readily develop proactive solutions that integrate strategic goals into tactical operations.
Ability to effectively use applicable information systems and applications in analysis, research, and reporting activities and projects.
Ability to effectively communicate with and influence high-level and diverse contacts inside and outside of the CSU system.
Ability to effectively use all communication methods and formats and to use expertise, as well as persuasion and negotiation skills, to build consensus to achieve short- and long-term goals and objectives.
Preferred Qualifications
Equivalent to a Bachelor's degree
Five (5) years of executive level administrative support experience, preferably supporting senior managers.
Ability to handle complex scheduling requests for individual meetings or small and large committees/groups.
Must have ability to independently compose and articulate position papers that describe university needs and programs.
Must have ability to independently prepare graphical presentation from narrative text.
Must have working knowledge of PC systems. Willingness to learn numerous programs and train others.
Ability to manage multiple projects and prioritize appropriately.
Ability to work independently and relate effectively with diverse populations. Interpret policies and procedures to perform duties.
Create spreadsheets for data analysis; create charts and graphs to display data; create presentations; generate organizational charts; perform graphics and photo 'projects; perform desktop publishing.
Must possess excellent customer service and communication skills and the ability to develop strong and productive working relationships.
Must maintain confidentiality and demonstrate diplomacy working on sensitive situations and work in an environment of individuals from diverse backgrounds.
Knowledge of HR policies and processes.
Advanced knowledge of accounting and business statistics principles is very helpful for editing and verification purposes.
Real Estate/Property Management experience and knowledge of terms, processes and calculations of market transactions (Sales and Leases).
Understanding of insurance requirements and limitations regarding special events and conferences.
Awareness of Unions and/or Collective Bargaining environment and contractual procedures.
Awareness of procurement/contract processes and practices.
Environmental/Physical/Special
This position requires the incumbent to stand or sit for prolonged periods of time; to occasionally stoop, bend, kneel, crouch, reach, and twist; to lift, carry, push, and/or pull light to moderate amounts of weight; to operate office equipment requiring repetitive hand movement and fine coordination including use of a computer keyboard; to verbally communicate to exchange information, and to occasionally travel to other offices or locations to attend meetings or to pick up or deliver materials.
Position requires the ability to carry a department provided mobile phone and answer calls during the work schedule.
Pre-Employment Requirements
This position requires the successful completion of a background check.
Benefits
SF State is committed to providing our employees with a comprehensive program that rewards efforts that are appreciated by your colleagues, students and the customers we serve.
We offer a competitive compensation package that includes Medical, Dental, Vision, Pension, 401k, Healthcare Savings Account, Life Insurance, Disability Insurance, Vacation and Sick Leave as well as State Holidays and a dynamic Fee Waiver program, all geared towards the University's commitment to attract, motivate and retain our employees.
CSUEU Position
Eligible and qualified on-campus applicants, currently in bargaining units 2, 5, 7, and 9 are given hiring preference.
How To Apply
Submit an online application and upload in one file attachment your resume and cover letter (optional), describing your specific qualifications for each position. The online recruitment system will allow one file attachment for each submission.
SFSU IS NOT A SPONSORING AGENCY FOR STAFF OR MANAGEMENT POSITIONS. (i.e. H1-B VISAS).
The Human Resources office is open Mondays through Fridays from 8 a.m. to 5 p.m., and can be reached at (415) 338-1872.
SF State is Equal Opportunity/Americans with Disabilities Act employer and has a strong commitment to the principles of diversity.
Application Deadline
Open Until Filled.
Please note that this position, position requirements, application deadline and/or any other
component of this position is subject to change or cancellation at any time.
###
Customer Service Agent  Southwest Airlines  San Francisco, CA FT
Overview:We are committed to provide our Employees a stable work environment with equal opportunity for learning and personal growth. Creativity and innovation are encouraged for improving the effectiveness of Southwest Airlines. Above all, Employees will be provided the same concern, respect, and caring attitude within the organization that they are expected to share externally with every Southwest Customer.
WHAT DOES A CUSTOMER SERVICE AGENT DO FOR SOUTHWEST AIRLINES?
Customer Service Agents at Southwest Airlines provide legendary Customer service by handling ticketing, baggage check-in, baggage claims, reservations, information inquiries and resolving complaints and problems.
WHAT ARE SOME OF THE DAILY DUTIES OF A CUSTOMER SERVICE AGENT AT SOUTHWEST AIRLINES? (Your duties may vary depending on the size of your work location.)
Handles any aspect of ticketing and check-in by operating a computerized point-of-sale system, boarding, baggage service, reservations and resolving related complaints and problems;
Responsibilities include greeting and handling Customers in a polite and friendly manner;
Handles cash, checks, credit cards, travel vouchers and coupons as forms of payment for tickets;
Computes charges, makes change and balances daily transactions;
Checks in baggage and Cargo;
Answers telephone to provide information to callers, page customers, resolve problems or complaints and assist as needed;
Handles transactions required to board the aircraft in a timely and efficient manner;
Deals with mishandled Customers as a result of oversales, delayed or cancelled flights, lost, delayed, or damaged luggage. Resolves such problems quickly and within guidelines established by the Company;
Provides current and accurate fare, schedule, reservations, flight arrival/departure information and answers all general inquiries from Customers and other visitors to the airport terminal;
Must maintain the ability to wear prescribed uniforms;
Qualifications:
BASIC QUALIFICATIONS:
Southwest Airlines is an Equal Opportunity Employer.
High School Diploma, GED or equivalent education required.
Must be at least 18 years of age.
Must have authorization to work in the United States as defined by the Immigration Reform Act of 1986.
To work at the airport, you must be able to obtain a Secured Identification Display Area (SIDA) badge. You will be required to meet all local airport requirements. For the security access, job seekers must have no conviction, guilty plea, or judgment not guilty by reason of insanity in the last 10 years for any of the following disqualifying criminal offenses, as determined by the federal Transportation Security Administration:
###
CITY CARRIER ASSISTANT  United States Postal Service  San Mateo, CA $16.06 an hour
United States Postal Service External Publication for Job Posting 10059078
If this job requires qualification on an examination, the number of applicants who will be invited to take or retake the examination may be limited.
Branch San Francisco District
Job Posting Period 10/22/2016 – 10/28/2016
This job has an exam requirement. Currently, applicants for this posting who do not yet have an exam score are being invited to take the exam. Examining will continue until capacity has been reached.
Job Title CITY CARRIER ASSISTANT 1
Facility Location POSITION(S) WILL BE AT THE FOLLOWING FACILITIES:
BELMONT 94002 BRISBANE 94005 BURLINGAME 94010 DALY CITY 94015 HALF MOON BAY 94019 LOS ALTOS 94022 MENLO PARK 94025 MILLBRAE 94030 MOUNTAIN VIEW 94040 PACIFICA 94044 PALO ALTO 94301 REDWOOD CITY 94063 SAN BRUNO 94066 SAN CARLOS 94070 SAN MATEO 94402 SUNNYVALE 94086
CONTACT INFORMATION: Victoria.M.McFarland@usps.gov
###
Coordinator, Office Services Walmart eCommerce – San Bruno, CA 94066
Position Summary
Completes work assignments and priorities in Office Services
Complies with company policies, procedures, and standards of ethics and integrity
Identifies and tracks resolution of customer service issues (for example, installing keyboard trays, moving office supplies, vending problems)
Prepares for and responds to emergency situations (for example, building operating system failures, fire and life safety alarms, natural disasters)
Repairs and maintains facilities and supports business infrastructure services (for example, shipping and receiving, office supplies, janitorial)
Supports sustainability programs
Department Summary
Our Human Resource professionals are partners and consultants to our business leaders in the areas of talent acquisition, training and talent management. We play a vital role in creating and sustaining our amazing employee culture. This is an opportunity to be a part of a team that helps build and support a best-in-class talent organization worldwide. Come innovate at scale, have fun and truly make a difference.
Position Description
Completes work assignments and priorities in Office Services
Complies with company policies, procedures, and standards of ethics and integrity
Identifies and tracks resolution of customer service issues (for example, installing keyboard trays, moving office supplies, vending problems)
Prepares for and responds to emergency situations (for example, building operating system failures, fire and life safety alarms, natural disasters)
Repairs and maintains facilities and supports business infrastructure services (for example, shipping and receiving, office supplies, janitorial)
Supports sustainability programs
Minimum Qualifications
3-5 years of administrative or relevant work experience with corporate experience
Intermediate skills and experience with MS Office applications (Microsoft Suite and Outlook) required
Detail-oriented with the ability to multi-task
Maintain a high degree of detail orientation and confidentiality
Valid California Drivers License -Ability to drive company vehicle to and from Walmart Campuses as back up to regular driver
###
CAMPUS SAFETY ASSISTANT Jefferson Elementary- Daly City – Daly City, CA $20.78 an hour
Employment Type: Part Time 3 hrs. per day, 10 mos. per year
Application Deadline: 10/28/2016 11:55 PM Pacific
Salary: Step 1: $20.78 to Step 5: $25.27
###
Street Inspector City & County of San Francisco  San Francisco, CA 94124 (Bayview area) $33.49 – $40.70 an hour FT
Department General Services Agency
Analyst Laura Carucci
Date Opened 10/20/2016 5:00:00 PM
Filing Deadline 11/3/2016 5:00:00 PM
Salary $33.49 – $40.70/hour; $5,805.00 – $7,055.00/month; $69,654.00 – $84,656.00/year
Position Description:
Under general supervision, inspects the use, condition, and construction of streets, sidewalks, trench excavations and repair projects to ensure compliance with federal, state, and municipal codes, specifications, regulations, permits, and plans; inspects building exteriors and lots visible from the public right of way that may constitute a public nuisance; reads and interprets plans, specifications, codes, ordinances and regulations; investigates claims and requests regarding street and sidewalk defects and improper use; and takes corrective action
###
Parts Advisor – Burlingame, CA  Tesla Motors – Burlingame, CA 94010 FT
Tesla Motors is looking for an experienced Parts Advisor to work on one of the most progressive vehicle brands in the world. This position requires a significant amount of customer interaction, so the ideal candidate will not only possess the customer service acumen, but also the ability to provide a basic level of technical support service. This position is located at our Dublin, CA Service Center however the role will require travel as needed and directed by management. If you are interested in becoming a part of a world class service team supporting the latest EV technology, we are interested in hearing from you.
###
Car Wash Attendant Full Time/Part Time SOUTH CITY CAR WASH SSF
Job Description: Wash or otherwise clean vehicles, machinery, and other equipment. Use such materials as water, cleaning agents, brushes, cloths, and hoses. May be assigned other duties as needed.
Skills: Perform above job description; maintain quality; monitor equipment; time management; speaking and interacting appropriately while assessing your personal performance.
Knowledge: Knowledge of principles and processes for providing customer and personal services; ability to communicate in basic English; knowledge of machines and tools; basic safety; chemical safety.
Work Style: Attention to details; dependability; independence; integrity; cooperation; self control; concern for others; adaptability; flexibility; Innovation; stress tolerance; persistence; analytical thinking; leadership; social orientation.
Work Values: Relationships – Occupations that satisfy this work value allow employees to provide service to others and work with co-workers in a friendly non-competitive environment. Corresponding needs are Co-workers, Moral Values and Social Service. Support – Occupations that satisfy this work value offer supportive management that stands behind employees. Corresponding needs are Company Policies, Supervision: Human Relations and Supervision: Technical.
Salary: Starting wage. $11.00
Employee Benefits:
Full time employees of are eligible to participate in our benefits plan. Throughout the course of employment, you may become eligible for different benefits based on your position, work status, and length of service with the Company. Below is a summary of the various benefits we offer to our employees.
Free weekly car wash
Direct payroll deposit
Medical coverage for employee and family (after 60 days) and an average of 30 hours or more worked each week.
Six paid holidays
Paid vacations
Free uniforms – hat; shirt; jacket; sweater.
IF INTERESTED PLEASE COME BY THE CAR WASH AND FILL OUT AN APPLICATION.
988 El Camino Real
South San Francisco, CA
Monday – Friday 8am – 6pm
Saturday 8am – 5pm
Sunday 9am – 4pm
South City Car Wash is a local family owned business that has been part of our community since 1958. They currently have both part time and full time positions available.
###
Customer Service Representative Myriad Genetics, Inc.  South San Francisco, CA
Overview:
The Customer Service Representative I will be responsible for handling incoming calls from medical professionals, patients and field staff. They will be responsible for supporting the sales team by developing and maintaining positive customer relations, which can substantially affect service and/or product revenue(s). Responds to customer product inquiries and escalates satisfaction issues as appropriate.
Responsibilities:
Respond to inquiries from customers , patients and field staff in a professional and timely manner
Support Field Sales Representatives with account-specific information
Support Field Sales Representatives with ordering of supplies
Provide administrative support and office systems
Complete routine tasks with minimum supervision
Qualifications:
Minimum 1-2 years' experience in customer service or office environment
College degree (BS or BA) preferably in biology, science or healthcare
Knowledge of clinical lab systems and/or customer relationship management (CRM) systems helpful
Comprehensive understanding and use of Microsoft Word, Excel, and Outlook
Excellent written and verbal communication skills
Must be authorized to work in the United States on a full-time basis for any employer
Strong, recent professional references
The physical demands described here are representative of those that must be met by an employee to successfully perform the essential functions of this job. While performing the duties of this job, the employee is frequently required to sit; talk; or hear. The employee is occasionally required to stand; walk; use hands to finger, handle, or feel; reach with hands and arms; and stoop; kneel; or crouch The employee must occasionally lift and/or move up to 25 pounds. Specific vision abilities required by this job include close vision, distance vision and depth perception.
###
Warehouse Agent ($14.00 per hour) MAC Cargo Handling – San Francisco, CA 94128 FT Various Shifts
Responsible for handling cargo throughput in both import and export operations.
Duties and Responsibilities:
Adhere to all safety rules and communicate any safety issue or property damage immediately to a supervisor or manager. Wear a safety vest at all times while working, walking or operating equipment within a Mercury Air Cargo warehouse.
Transfer and move cargo within our warehouse and other facilities on the airport as required to fulfill the company's handling obligations.
Check documentation for instructions such as: priority breakdown or special handling requirements.
Unload and verify receipt of all manifested cargo while notating any deviations in cargo manifested against the cargo received. Separate, placard and store in specified import locations.
Perform inventories of import cargo, as required, and generate export post flight on-hand lists as requested.
Receive, verify piece counts, check/confirm weight, check for damage and take dimensions of export cargo. Store for exportation and loading in designated areas by destination and carrier.
Process import deliveries as noted on the delivery authorization document(s) ensuring accuracy of the piece count and importing customer information.
Load export cargo (by checking the booking list) on/in carrier Unit Load Devices (ULD's) securing freight for shipment using nets and tie-down equipment. Ensure the build-up of cargo is in a configuration compatible to the carrier's aircraft.
General housekeeping in warehouse, maintenance and ramp areas, empty trash cans.
Communicate to lead or supervisor materials/equipment needs, based upon supplies on hand and equipment operation, including reporting on defective, disabled equipment.
Operate forklift, tugs, transporters and all related ground equipment, subsequent to certification that appropriate training has been completed.
Demonstrate diligence required to maintain security under the Airport Police, Transportation Security Administration (TSA) and United States Customs/Border Protection (USCBP) Regulations. You will challenge any and all persons not displaying an airport I.D. badge within a Mercury warehouse or any Airport Operational Area. (AOA).
Maintain records and appointments necessary for employment on the airport such as: airport badge appointments, USCBP interviews or other government required meetings.
###