South San Francisco, CA   November 4, 2016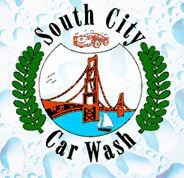 Basil Cavalieri, the owner of South City Car  Wash, understands the importance of remembering and honoring our Veterans as he too has served in our Military Service. Once again this year South City Car Wash will be offering a FREE car wash to our Veterans, he is also extending this offer to those who are currently serving in our military. He shares with us:
'A FREE car wash is available to veterans and active military members on November 11th—rain or shine. The program is focused on honoring veterans and service personnel. In order to receive a FREE car wash, all veterans have to do is let us know that they are a veteran or in the armed forces. No proof of veteran or personnel status is required.'
Please be sure to share this offer with the Veterans and Active Service Members in your life as we thank them for their service.
South City Car Wash
988 El Camino Real
South San Francisco, CA 94080
Phone 650.589.1214