South San Francisco, CA    January 13, 2017    Submitted by Reem Baba Nasrah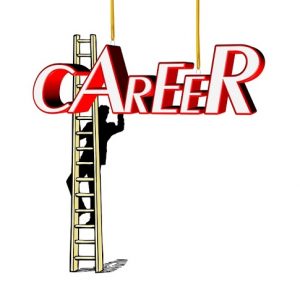 Dear Prospective Career Day Participant:

South San Francisco High School is hosting a Career Day on Tuesday, February 14, 2017, from 10:30 a.m.- 12:30 p.m. and your participation would be quite valuable to our students. We need your assistance and expertise to provide our students with current information about the employment opportunities in your industry.
We are hoping to host 60 presenters from various fields. Each presenter would speak to a classroom of 35 students.
The students will have the opportunity to attend two 30 minute presentations. If you choose to participate, we would like you to inform the two different groups of students about the opportunities available in your industry, as well as, the education and training required. Please be prepared to discuss careers in your field ranging from those with minimal additional education to those requiring college degrees and beyond. Using audio-visual materials and handouts is strongly encouraged and will help our high school students to better understand and remember your brief meeting.

If you would like to participate, please complete the following form by Friday, January 27, 2017: https://goo.gl/forms/SsAVnCfvvhFKqG3F3 We ask that you inform us of any materials or technological devices you may need in your presentation. Please plan to arrive between 10:00a.m. and 10:15a.m. for coffee, juice, and pastries (this will also allow you time to setup before the first students arrive at 10:45 am). You may park in our parking lot and enter through the main entrance, sign in at the library, and proceed to the designated classroom for you to hold your presentation. Lunch will be provided in the library after your presentation.
Thank you for your support and I hope to see you at the South San Francisco High School 2017 Career Day!

If you have any questions, please contact Daniel Flores (dflores@ssfusd.org) or Christian Navarro (cnavarro@ssfusd.org )