South San Francisco, CA   January 11, 2017   by SSFPD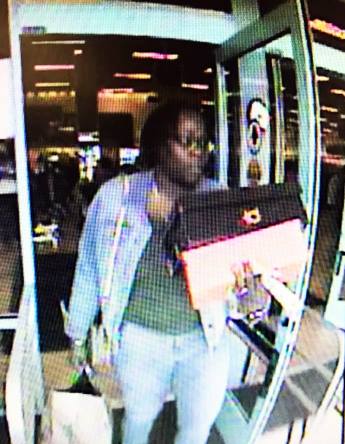 Do You Know Me?
The person in this photograph is responsible for multiple wallet thefts that have recently occurred at multiple locations in the El Camino corridor in South San Francisco.
The subject contacts her victims, usually senior female victims, and gains their attention. Once she has their attention and refocuses their line of sight on something else, the suspect places her hands into the victim's purses and takes their wallets. Aside from cash and other valuables, the suspect uses the victim's credit cards at department and convenience stores throughout the Peninsula.
Please be aware of your surroundings and do not leave purses or other valuables unattended.
If you recognize the suspect or have any suspect information please contact the South San Francisco Police Department at (650) 877-8900, at the anonymous tip line (650) 952-2244, or via e-mail at tips@ssf.net.