South San Francisco, CA      May 31, 2017     Red Cross Press Release submitted by Carolyn Livengood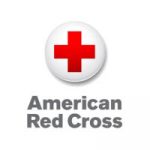 Red Cross Celebrates San Mateo County Volunteers
BURLINGAME, CA (May 30, 2017) – The American Red Cross of Bay Area is proud to present the Clara Barton Honor Award for Meritorious Volunteer Leadership to Colleen Sasso of Daly City.
The Clara Barton Award for Meritorious Volunteer Leadership recognizes a volunteer for service in a series of leadership positions held over a period of years, enabling the American Red Cross to provide valuable service to the community.
Colleen embodies superb leadership, judgment, teamwork and initiative in Red Cross activities. She maintains leadership roles in Client Casework and Health Services along with being an Red Cross instructor.  She has taken on leadership roles in both local and national disaster relief operations.  She is instrumental in creating and maintaining close relationships with partner agencies. Colleen consistently demonstrates outstanding skills, qualifications and experience.
Other outstanding local volunteers honored at the recent Red Cross Volunteer Awards and Recognition Event in San Mateo County include: 
Administration and Support Award: Larry Max of San Mateo
Community Engagement Award: Julie Lynn of San Mateo
Disaster Cycle Services, Outstanding Support: Carmelitta Gumpfer of Daly City
Disaster Cycle Services, Exceptional Response: Deborah Don of South San Francisco
Disaster Cycle Services, Exceptional Leadership: Robert Mougeot of San Carlos
Disaster Cycle Services, Extraordinary Commitment and Dedication: Keith Hoffman of Redwood City
Good Neighbor & Partnership Award: Christy Adonis, Redwood City Fire Department Emergency Preparedness Coordinator
New Volunteer of the Year: Winston Butts of Redwood City
Volunteer of the Year: Diane Wilson of South San Francisco
Volunteer Supervisor Award: Eric Leong of San Mateo
Youth Services Award: Jonathan Ho of Daly City
About the American Red Cross of the Bay Area
The American Red Cross shelters, feeds, and provides emotional support to victims of disasters; supplies about 40 percent of the nation's blood; teaches skills that save lives; provides international humanitarian aid; and supports military members and their families. The Red Cross is a not-for-profit organization that depends on volunteers and the generosity of the American public to perform its mission. For more information, please call 1-888-4-HELP-BAY (1-888-443-5722) or visit redcross.org/bayarea to learn more. You may also find us on Facebook and Twitter.
####