South San Francisco, CA   June 25, 2017 
Nora Kevranian realized her dream this past week when she became a US Citizen. Nora's grandparents were refugees who were forced to flee to Syria during the 1915 Armenian Genocide, leaving behind their home in Aintab, Turkey. Little did they know, their not yet conceived granddaughter's future husband's family was also fleeing the same village, as they too fought to stay alive and keep their families intact.
Nora's family eventually moved to Jerusalem in the late 1930's and in time Nora and her four sisters were born. However, their travels were not yet over. In 1974 Nora and her family immigrated to Canada where her father still lives today. Sadly her mother passed 15 years ago.  Nora received her BA in Political Science from the Simon Fraser University in Burnaby British Columbia.
On a visit to the Bay Area, Nora met the love of her life, John Kevranian from South San Francisco.  And so in 1993 Nora made yet another move. This time to California to marry John. They eventually made their home in San Bruno and are the proud parents of three children.  Their eldest, Rose, is currently a student at University of California Riverside.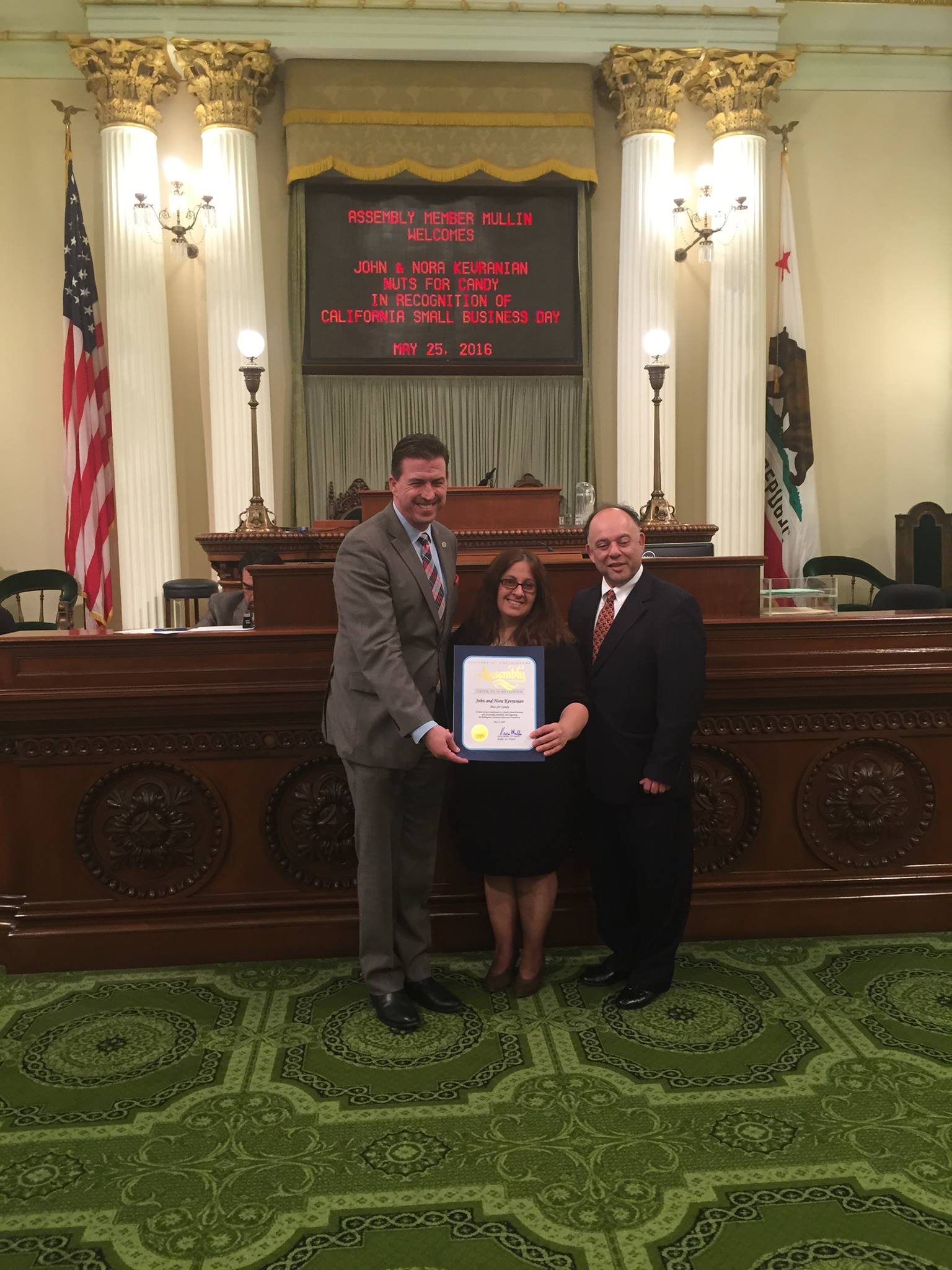 In 1994 they realized more of the American dream when they seized upon the opportunity to become small business owners and opened Nuts for Candy, a local favorite specialty candy and gift store in Burlingame (1241 Broadway). In May of last year, Nora and John were honored at our State Capital, in recognition of Small Business Day, by Assembly Speaker pro Tem Kevin Mullin.
Nora tells us  "I am fascinated at the fact that you can come to America with not a penny in your pocket and become successful and prosperous with hard work and determination".
Join us in wishing Nora and her family continued success and happiness.