South San Francisco, Ca   June 26, 2017  Submitted by Tom Carney, SSFFD, Safety Inspector, CPTF Director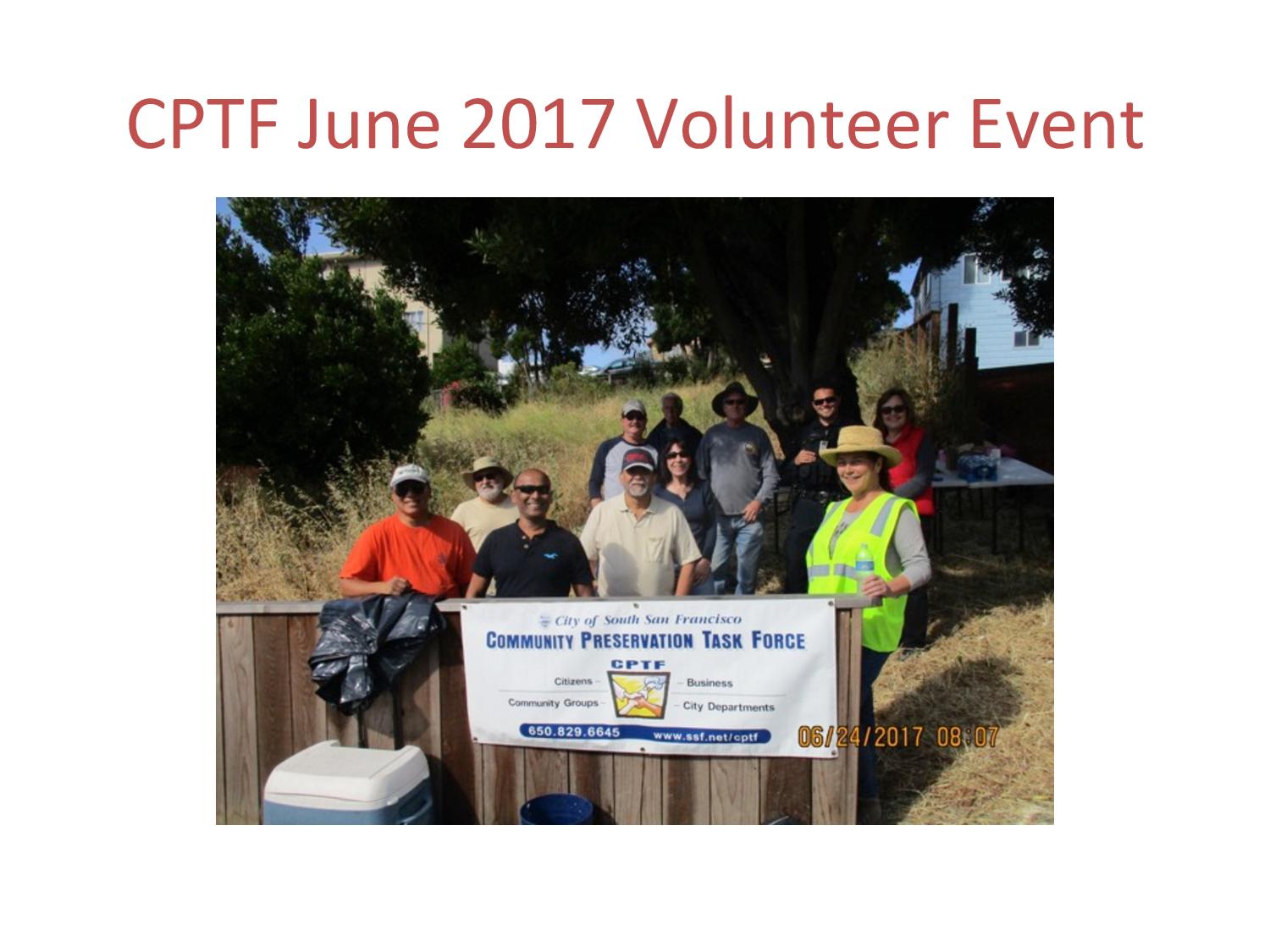 On Saturday, June 24th,  twenty-five Community Preservation Task Force volunteers along with neighbors from Pecks Lot and surrounding neighborhoods planted 11 trees and cleaned up  Pecks Lot. These volunteers worked tirelessly to protect the quality of life, property values and the environment for the residents of South City. Without the volunteers' time and dedication, we would not have these successful CPTF tree-planting and clean-up events. So, a BIG thank you to the volunteers, we could not have done this without your hard work and support.
Also, a BIG thank you to  Don Louie from the Parks and Recs Department for his direction and support throughout the day.
For your viewing pleasure, I've attached several photos of the event. Enjoy!
For more on the Community Preservation Task Force (CPTF)
CLICK HERE
To connect with Tom Carney for more information email
CLICK HERE