South San Francisco, CA   October 4, 2017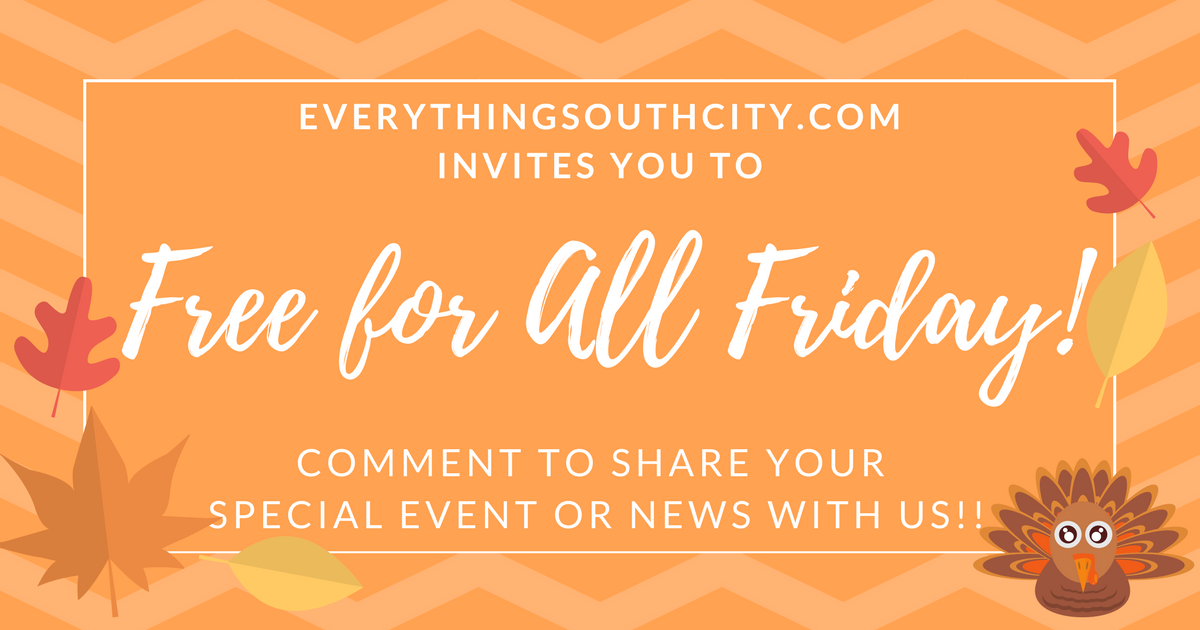 Everything South City, South San Francisco's #1 go to for local news and views, was created to give voice to all, including our businesses, clubs, schools, and individuals   so every Fridays we offer a unique way to get your message out to a larger audience.
FREE FOR ALL FRIDAY is a post we publish on our social media around 8am on Fridays:
Free For All Friday! PROMOTE YOUR BUSINESS,

INVITE US TO YOUR EVENTS, SHARE WHAT IS ON YOUR MIND.

YOUR THREAD ALL DAY LONG – BRING IT!
We believe this is a great opportunity for businesses to gain free advertising, knowing more the public sees their name the more inclined a potential customer will remember them when they have a need for their services or products.
This is also a wonderful chance for schools and clubs, etc to get the word out about their events that are coming up!
And often we have thoughts we'd like to share yet they don't seem 'big' enough or 'important' enough to just say, and this post gives an opening for everyone to, well, share what's on their minds.
When a Friday post is utilized, Everything South City may pay to boost the post on social media and archive the information here on our website.
So please remember, if you have something to share, do so under our FREE FOR ALL FRIDAY post on our Facebook page.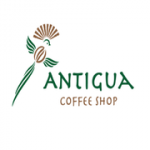 ANTIGUA CAFE:On Friday, Oct 6, (our 3 year anniversary), we'll have free samples at our shop for everyone throughout the day, featuring our new menu! We'll also have LIVE Latin Jazz music at Antigua from 5-9 pm!! Stop by for a coffee, and join in on the fun!!
Antigua Cafe is located at 437 Grand Avenue, street parking and parking lot 1 block        away. antiguassf@gmail.com, or give us a call at 650-741-6261.
From full breakfasts through Happy Hour (4-7) and dinner, Antigua Cafe offers friendly service and great food. Catering/Rentals available. Small Business, Chamber Member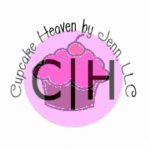 Cupcake Heaven by Jenn : Cupcakes for your next event or party! Check out my page on FB or Instagram Cupcakes for all occassions! Themed birthdays, weddings, showers, and all kinds of events! Many flavors to choose from! Send a message today CLICK HERE!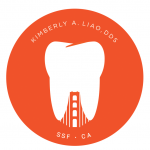 Kimberly A Liao, DDS: Please check out our new office in the heart of downtown SSF!!!! Call today for an appointment at 650.822.8842 or visit www.kimliaoDDS.com! Looking forward to meeting you!
Located at 415 Grand Ave Ste. 102 Dr. Liao was recently featured on Everything South City read more HERE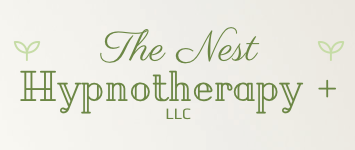 The Nest Hypnotherapy Owner Erin Acharya:   Hi ESC! I'm a hypnotherapist in SSF. If you are looking to break out of a rut, get a jump start on New Years resolutions, or are just plain ready for a change, check out my blog! It has a lot of great information about change and might be the inspiration you need CLICK HERE!
Located at 405 Grand Ave Ste. 203 by appt call 446-5336. Erin and Nest Hypnotherapy was recently featured on Everything South City read more HERE.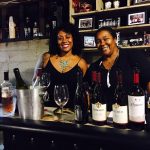 Mamita Lupita‪ :  Where are my SSF Wine lovers at?!?! We are a team of Boissett collection Wine Ambassadors and we do fun, relaxing, luscious, in-home, backyard, office (team builders), GNI wine tasting events!!! Check us out at LushLyfe Wine Experiences for more information. We are ready to hear from you, message us HERE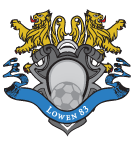 Myla Jessica La Rocca: Anyone looking for something to do on Friday the 13th? Come & hang out with us, Lowen'83 FC (a volunteer-run competitive youth soccer club). We're having an "adults only" dinner dance fundraiser with silent auctions for sports memorabilia & team baskets, door prizes, a great DJ, & a raffle that includes tickets to Disneyland! Plus, we're a fun crowd!
We'll have quite a few families of previous Lowen players joining us, as well. Thanks for the support!
More info: Lowen Futbol Club PO Box 1633  San Bruno, CA 94060  Email: lowenfcinfo@gmail.com
‪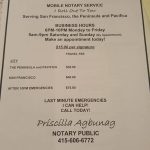 Priscilla Agbunag I'm a mobile notary in SSF!
Call 415/606.6772 Hours 6-10pm Monday – Friday, 9-9 Sat/Sun
$15 per signature, last minute emergencies – I can help!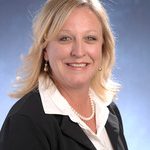 Karin Cunningham: I'm a real estate agent and I specialize in helping people find affordable homes and condos to buy in the Bay Area! I've been doing a lot of Oakland lately in the $450,000 and under range!
Karin is an associate with Berkshire Hathaway, 180 ECR, San Bruno Ph: 871-3624  Cell: 438-3504, EMAIL HERE, website HERE.
Karin is also a community volunteer and hosts online San Bruno Life HERE
Remember if you have a business or an event, or thoughts on your mind, we welcome you to share with us on our weekly Facebook Post FREE FOR ALL FRIDAY!
Or share now here!