South San Francisco, Ca   January 3, 2017 Submitted by Dan Lieberman, Caltrain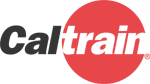 Eleven parking spaces in the South San Francisco Caltrain Station parking lot will be blocked off starting Monday, January 8, due to construction. There will be 29 parking spaces available in addition to two ADA spaces.
The South San Francisco Station Project will deliver a new, modern station for Caltrain riders. The new station is expected to be complete by summer of 2019.
Customers are recommended to consider other transit options in order to manage the change in the availability of parking, including SamTrans routes 37, 38, 131 and 133 and the San Bruno Caltrain Station.