South San Francisco, CA   February 4, 2018 Submitted by SSFPD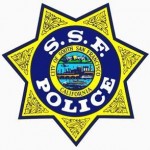 On Sunday, Feburary 4th at about 12:30 AM, South San Francisco  Police Officers  were dispatched  to the 100 block of Baypark Circle on the report of a traffic collision. Officers located a vehicle that had collided into a tree.
The police investigation revealed the driver of the vehicle, identified as 50-year-old Raj Kohli, was driving his vehicle under the influence of alcohol and was  responsible  for  the  collision.  Kohli  was placed under arrest for driving under  the influence  of alcohol  and  booked  at the main jail. Kohli  has  two previous DUI convictions within the last ten years and he is on the Police Department's DUI Repeat-Offender Hot List.
The South San Francisco Police Department proactively  works  with  the  Department  of  Motor Vehicles and the Office of Traffic Safety on the DUI Hot List  program.  This  is  a  program  that  identifies offenders with multiple DUI convictions and/or major two-point convictions who have  suspended drivers licenses. All offenders on the list are provided a notice about their convictions,  told about the DUI Hot List program, and are warned not to drive.
The South San Francisco Police Department regularly disseminates the DUI Hot List along with photographs of known DUI Hot List offenders and their vehicles  to  all  DUI  Apprehension  and Reduction Team (DART) officers, traffic officers, and patrol officers. Throughout the year, specially­ trained officers from the DART unit conduct undercover surveillance operations on DUI  Hot  List offenders and watch their homes or workplace.  Offenders  caught  driving  are  subject  to  immediate arrest for driving on a suspended license and are subject to additional DMV sanctions and  criminal charges.
Studies and research conducted by the DMV shows a staggering 75% of drivers who are convicted of DUI continue to drive despite having their drivers licenses suspended or revoked. Repeat DUI offenders in California are involved in 24% of fatal DUI crashes and 63% of injury DUI crashes. These statistics show why programs like the DUI Hot List are important in our efforts to reduce these numbers.
Anyone with information regarding this  incident  can contact  Officer  Tvrdik  at 650-829-7263 or call the South San Francisco Police Department Anonymous TIP line at 650-952-2244.
NAME           Kohli, Raj
ARREST INFO (OMIT NAMES OF JUVEN[LES)                   (cont. on reverse) 0
NAME
CITY OF RESIDENCE              South San Francisco, CA
OCCUPATION          Metals Trader                                      
CITY OF RESIDENCE
OCCUPATION                                                                                                           
DATE OF BIRTH 06/27/1967   AGE  50                                                          DATE OF BIRTH                      AGE
HT        511     WT       168       HAIR       Blk        EYES        Bro         HT                        WT                        
HAIR                      EYES                        
BOOKING STATUS         SMCOJail                                             BOOKING STATUS                                                            
(bail  amount , where held, etc.)                                                                                  (bail amount , where he ld, etc.)
CHARGES            23t52(a) eve, 23152(b) eve, 23t54(a)
CHARGES
                        eve                                                                                                                                                 
(warrants, ho lds, penal code)                                                                                     (warrants, holds , penal code)
ACCIDENT AND /OR VICTIM INFO (UNLESS CONFIDENTIALITY REQUESTED)
NAME          Confidentiality
ADDRESS                                                                                                                     
AGE                             
INJURIES                                                            WHERE TAKEN                                                                         OCCUPATION                                     
SGT'S APPROVAL
SSFPP SD–07-923 tRev 4/021
04CW0 I         WC APPROVAL            Wall          AUTHOR         16LT04
RELEASED