South San Francisco, CA   March 9, 2018 Submitted by Marie Patea, City of South San Francisco

Please join us on Saturday, March 24, to plant at Alta Loma Park.  As you may be aware, the playground area is being renovated.
The ribbon cutting event is being planned for April 7 and we are excited to improve the landscape before the playground reopens.
Over 100 new plants are on order for the site and we hope that you can join us and bring friends.
CLICK HERE to let me know if you are able to attend so we have a head count for tools, snacks, etc.
When: Saturday, March 24
Time:  10:00 a.m. – 12:00 p.m.
Where: Alta Loma Park – McLellan entrance (699 McLellan Drive South San Francisco)
Bring: gloves and a hand trowel; if possible
Thank you for all that you do to improve SSF.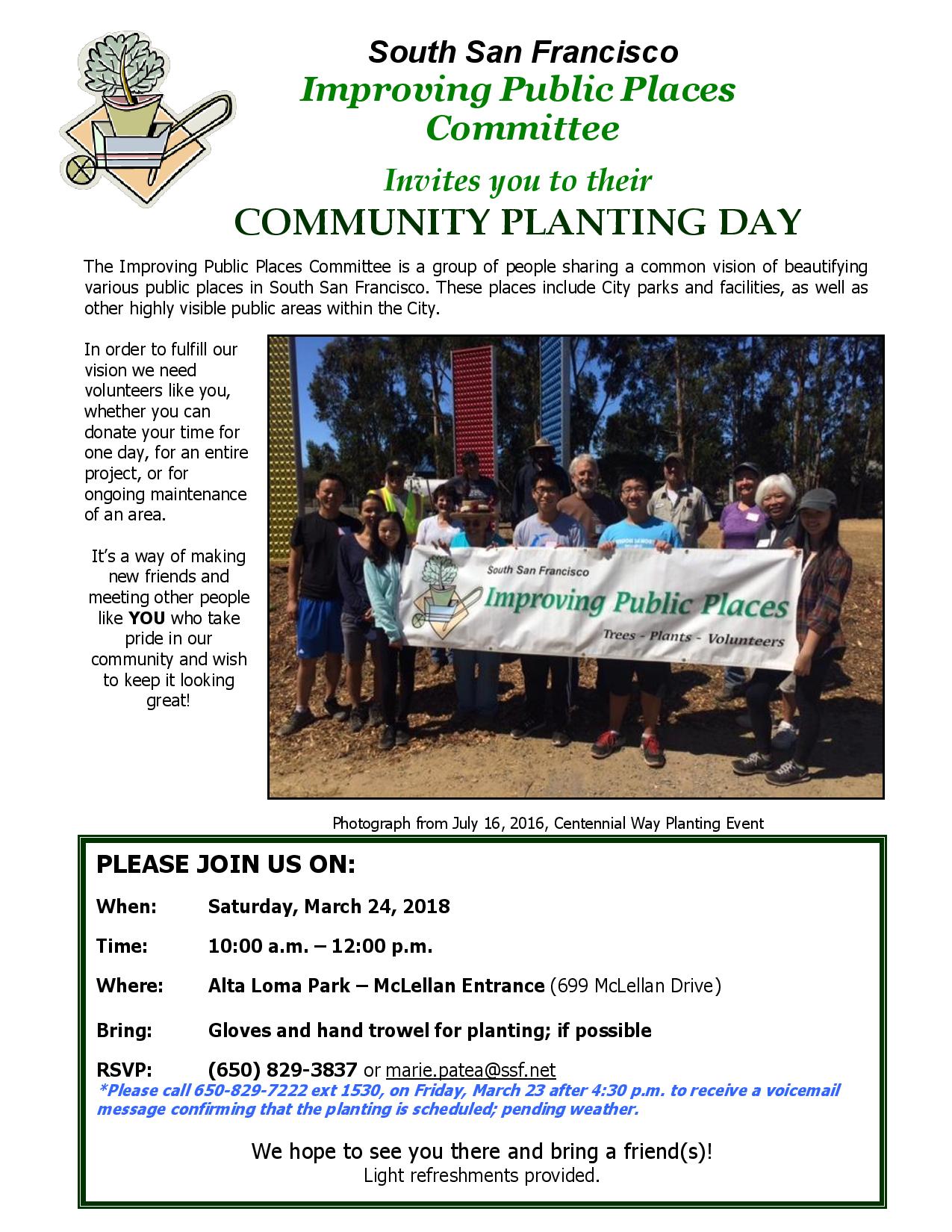 For more information or to answer any questions please contact by email CLICK HERE or by telephone 650/829-7222 x1530