South San Francisco, CA   April 20, 2018  Submitted by Teresa Montgomery, SSF Scavengers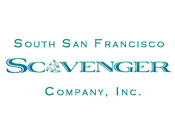 Recent changes in Chinese government policy are having a profound impact on American recycling efforts. Known as "National Sword," the new policy significantly decreases the amount of recyclables that can be shipped to China for processing into new products. It also stipulates that recyclables being shipped must be contaminate-free. South San Francisco Scavenger Company has responded by allocating additional resources to our sorting and quality control efforts.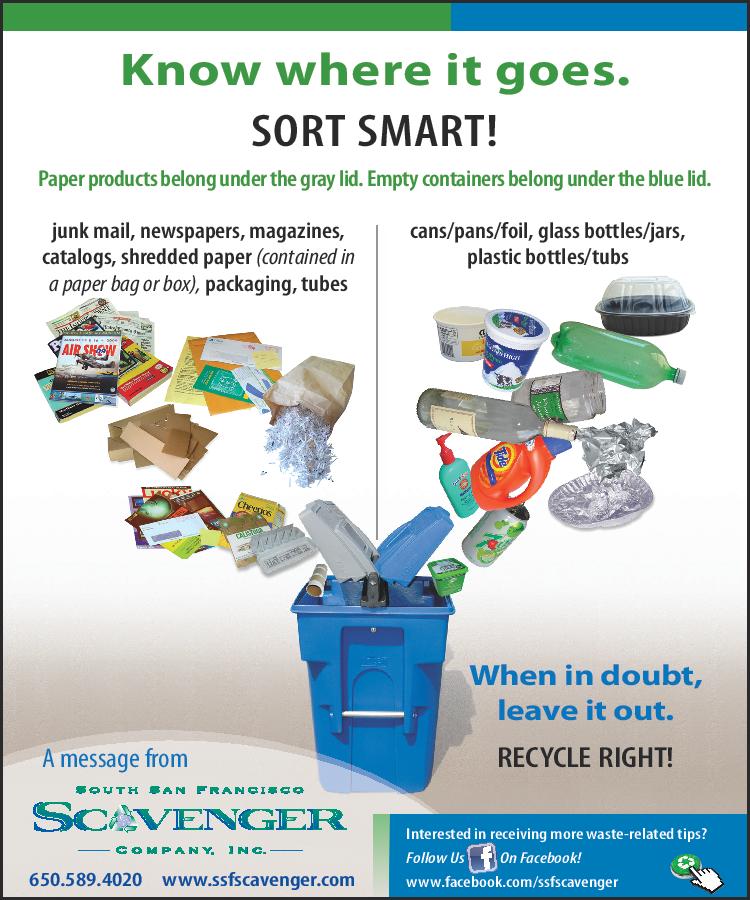 What can you do?
Focus on reducing waste. Avoid products and packaging that are quickly bound not just for your garbage cart but for your recycling and organics carts as well. Choose reusable, durable products and avoid single-use disposable items.
Sort recyclables correctly and keep cart lids closed. Aluminum, glass, and rigid plastic containers belong under the blue lid of your split cart. When possible, empty and rinse the containers first. Clean, dry paper products belong under the gray lid. Food-soiled and wet papers belong in your organics cart. If you misuse your recycling or organics cart, service may be delayed, your materials collected as garbage, and an extra fee applied.
Do not put loose cardboard out for collection on a rainy day. Save it for your next service day or bring it to Blue Line Transfer. Loads of nothing but clean, dry cardboard are accepted for no charge. Be sure to securely transport your cardboard—truck loads must be covered and tied down.
Use your garbage cart for non-hazardous materials that are not allowed in your recycling and organics carts. If you live in a single-family residence, schedule an On-Call Cleanup for large or overflow items.
Visit ssfscavenger.com or contact SSF Scavenger Company by phone at 650.589.4020 if you have questions regarding what belongs in each of your carts. Also contact SSF Scavenger Company if your recycling cart lids are in need of replacement or repair.
Learn more about National Sword by visiting calrecycle.ca.gov.