South San Francisco, CA   April 13, 2018  Submitted by Ryan Sebers, SSFUSD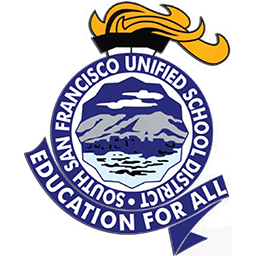 4/12/18
Community Update
Dear SSFUSD Parents and Community,
Unfortunately, we have received another anonymous threat with a general reference to "your campus." There is no specific indication of which campus the unknown individual is referencing.
Upon receipt of the threat, South San Francisco Police Department were immediately notified. At this time, it is believed that there is no credibility to the threat, and that it is likely generated as a hoax. However, we are asking staff to remain aware of anything or anyone suspicious or out of the ordinary on campus and notify the office immediately.
###
4/13/18
Updated –
9:40am
In collaboration with the San Mateo County Office of Education, it has been confirmed by the Joint Terrorism Task Force (JTTF) that the email threat we received is non-credible.
Similar to the threat message we received on Monday, the current threat message is being distributed to schools across the country from an anonymous online group.
The Northern California Regional Intelligence Center (NCRIC) is continuing to work with federal law partners to locate those responsible for the threats.
School continues to be in session as regularly scheduled.
South San Francisco Police and other local law enforcement agencies will continue to be vigilant throughout our school communities.