South San Francisco, CA   April 9, 2018  Submitted by SSFUSD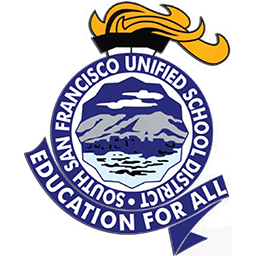 Update 10:05am from SSFUSD
In collaboration with local and federal law enforcement agencies, we have been informed that the threat received this morning is part of a mass email hoax/campaign which appears to be sent out by a known international group. Several districts/schools have received the same message, and authorities also believe that the same group is messaging schools/districts in other countries. Local law enforcement have confirmed that there is no direct threat to South San Francisco Unified School District.
Dear SSFUSD Parents and Community,
This morning, prior to the start of school, we received an anonymous threat with a general reference to "this school." There is no specific indication of which school the unknown individual is referencing.
Upon receipt of the threat, South San Francisco Police Department were immediately notified. At this time, it believed that there is no credibility to the threat, and that it is likely generated as a hoax.
We are asking staff to remain vigilant in notifying the office should they detect anything suspicious or out of the ordinary on campus.
Thank you,
Dr. Shawnterra Moore
Superintendent