South San Francisco, CA   May 3, 2018  Submitted by Bronstein Music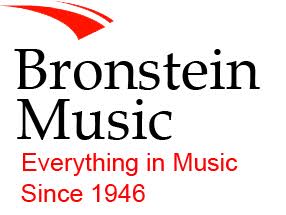 We are now Bronstein Music Repair & School Supply!
Our repair shop is up and running and ready to welcome your instruments needing some love! Bring us your brass, woodwinds, orchestral strings, guitars, amps, and everything else! Ron and Jeff are here to help!
We are also a school musical supply shop. While we don't have our bins of sheet music or walls of professional horns, we do have accessories that all band students and professionals need!
We'll have a good selection of reeds, cork grease, valve oil, extra strings, and a plethora of other accessories.
Our new hours are:
Tuesday thru Friday : 10:30-6:00
Saturday: 9:30-3:00
Our phone number and website have not changed and you can still reach us by email!
650-588-2502
Stop on by and say hi!
Don, Rich, Ron, Jeff, Amanda, & Jeremy
We're now just about 100 yards down the back alley from our new location. Check out the maps to help navigate you to us!