South San Francisco, CA   May 31, 2018  Submitted by SSF Parks and Recreation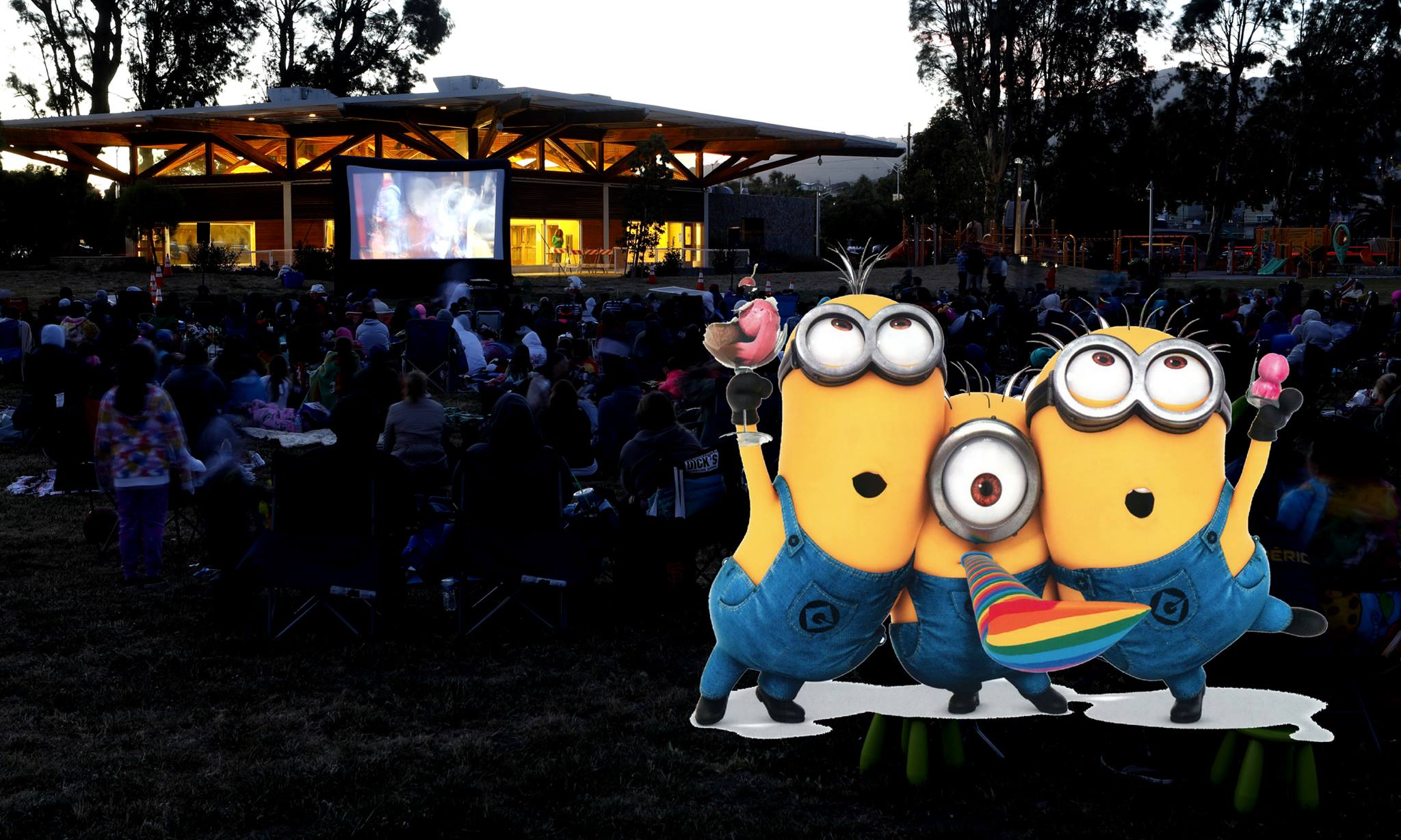 Join us for our first night of Movie Night in the Park with a free screening of Universal Pictures, Despicable Me 3! There will be pre-movie entertainment followed by the movie starting at Sundown. Summer Movie Night Series will be held at Orange Memorial Park, on the field behind the Joseph A. Fernekes Recreation Building. There will be a concession stand available with light snacks and beverages by the Friends of the Parks and Recreation. Our next screening will be Pixar's, Coco on Friday, July 20.
***Please note, film will start no later than 8:30pm. Movie will begin to play at Sundown***
FAQ's – Frequently asked questions:
Is there any food for sale?
Yes there will be snacks to purchase by The South San Francisco Friends of Parks and Recreation which is a non-profit volunteer citizen's group organized to support parks, programs, and facilities.
What about food Trucks?
The SSF Parks and Recreation, in a cooperative effort to serve the community have invited the South San Francisco Friends of Parks and Recreation to provide snacks and beverages for purchase. Proceeds from food and drink sales will support class and summer camp scholarships, trips, and recreation programs.
Could Films be screened in September and October due to better weather?
During the months of September and October, staff are busy planning for other community events, namely the Concert in the Park (September 22), and Halloween Extravaganza. Each of these events is an enormous undertaking, and requires a tremendous amount of time and Department bandwidth. The movie showings have also coincided with the summer break from school.
Do people bring blankets and sit on the grass?
Yes. People who attend our movie nights at the park are welcomed to bring blankets or lawn chairs to watch the movie. We ask that individuals do not bring pets, pop-up tents, or alcohol. Smoking is never permitted in any of our city parks.
What's a good time to arrive and get a good spot?
Movies begin at 8:30 pm, but we expect a large gathering of 400 or more individuals each night, depending on the popularity of each movie featured. We recommend visitors arrive 15-30 minutes early. Food and refreshment service begins in advance of the movie. Come early, find a comfortable place on the grass, and grab a snack and hot drink at the snack bar!
Maybe create some sort of path to the refreshment stand due to the darkness and tripping hazards?
We recommend that attendees use the designated pathways to the Fernekes Building, rather than cutting through the landscape to the patios for safety reasons. The patios are used for staging the screen, projection equipment, and speakers.
For more Parks and Recreation events, please visit: http://www.ssf.net/departments/parks-recreation