South San Francisco, CA   May 23, 2018  By Prof. Marc Gottlieb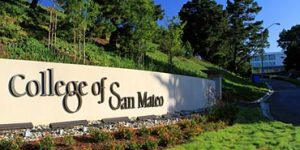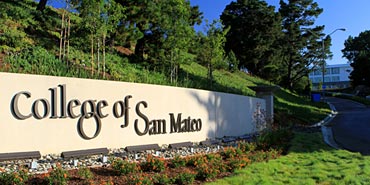 Sign Ups NOW For Summer CSM Real Estate Classes
South City and San Mateo County are "front row and center" for Real Estate right now.  From home sales to new condos, apartments, and office blocks, our area right here is where the action's at.  And, perhaps not surprisingly, real estate offers a number of interesting career paths.  Most people begin (and many elect to stay) as Sales Agents.  Successful RE sales agents can and do make some very fine incomes, too.
Only three classes are needed to sit for the State of California RE Sales Agent's license examination.  These will include RE Principles, RE Practice, and a third class (there's some choice available on the third class).  You can take these courses in a number of places (and you may repeat the license exam as many times as necessary to get it).  College of San Mateo has been a recognized leader in real estate education for over a half century.  You can get all the classes you need (and then some!) at CSM.  CSM is Fully Accredited, with classes that both qualify you for the license exam and which give you transferable college academic credits, too.
These are real classes with real in-person instruction and answers to your questions.  The professor is an attorney with a keen interest in real estate; he's also a MBA and has been on our faculty for 45 years.  He's helped thousands of CSM students Succeed.   Our students enjoy a very accessible, park-like campus right off the freeway with easy student parking.  And, a number of support services for you while you are here. Also, a very popular health club (think: mean-looking exercise machines!), Olympics style swimming pools, and extensive sporting fields. Oh yes, also a library and "learning center" with computers and internet access.
The first two Real Estate courses you'll probably want to take are Real Estate Principles 100 and RE Practice 110.  Principles discusses many of the most important legal concepts you'll need, while Practice discusses some of the legal and practical aspects of working in the field.  Both are required and accredited for licensure.  (And then you will get your choice of several classes for your third  pre-license course.)
Some people make exceptional (!) incomes in real estate.  Some find they do not like it, or otherwise do not succeed at it. So, the resulting income range is quite wide.  You can do a little rough calculating if you wish, just apply three percent (typical beginning agent's commission for selling one of her broker's listings) to what is now a common-place sales price of, say, about $2,000,000.  (Answer: $60,000.).  That's for just one sales transaction.  Many successful, hard-working sales agents can make ten to fifteen successful transactions in a good year. Some make more.
Agents have some expenses, of course, and there are some years that are better than others.  And, their commissions typically go up after they get established in the business.  So, your results may vary but the potential is quite considerable, indeed.  Agents who (1) work diligently, (2) reach out and meet people, and (3) really help their clients, tend to be among the very top-most successes in this field.
This summer's Real Estate Principles 100 class will meet 6pm on Tuesdays and Thursdays for a quick 8 weeks, beginning 12 June.  The important things to write down now are its Course Reference Number (50730)  and the phone number for any required assistance in signing up (Admissions Office, 650/574-6165).
This summer's Real Estate Practice 110 class will meet 6pm on Mondays and Wednesdays for the same quick 8 weeks, beginning 11 June.  Please write down its CRN number (54642) and Admissions is still on 650/574-6165.
Be sure to pay the modest fees when you enroll. This is necessary to keep your seat in the class(es).  Major credit cards accepted.
Unpaid enrollments are automatically canceled by HAL, the college's main computer, to enable more people to get in.  Please also if you're interested DO sign up NOW, because this professor's classes usually SELL OUT quickly.  (We offer them again in Fall term starting in August with sign-ups now, too, but if you'd like to join us this Summer you'll like the relaxed and uncrowded summertime campus … just be sure to mark your calendar NOW to be in attendance participating in all of the scheduled class meetings (important!)
Please remember these are real in-person classes with an (very) experienced professor at a fully-accredited college.   The idea is to provide you the very best-possible instruction, support, learning opportunity, right here on this beautiful campus.
CSM is a not-for-profit, public community college. ALL ARE WELCOME AT CSM!  Financial aid is available, just please inquire early because it can sometimes require processing time and the most popular classes (including these) may fill up fast.   Business, Accountancy, Computer, and many additional classes are also available for you at CSM, inquire.
THANK YOU for your interest in College of San Mateo, and in learning about the exciting field of Real Estate!