South San Francisco, CA   June 30, 2018 Submitted by Stella Miranda, Former SSF Caseworker
Residents in South San Francisco have inquired about home repairs as many renters and homeowners are struggling just to make rent and mortgage payments and find many maintenance issues beyond their means to resolve. I love my South San Francisco community and am here to continue to help in anyway I can. Below are some great resources that may benefit those in need in our community. – Stella
Home Repair Assistance Programs  Please contact each organization for information about their program,
El Concilio of San Mateo County,  Rebuilding Together, Peninsula Center for Independence of Individuals with Disabilities; Completes energy and weatherization improvements for low-income residents to improve home safety, increase energy and water conservation, and reduce utility bills.
Provides modifications that promote independence for individuals with disabilities to remain at home or return to their homes. Includes: installation of grab bars, railings, wheelchair ramps, stairlifts, porchlifts, handheld showers, and other modifications to make homes accessible and safe.
Provides minor home repairs and enhancements before they get to remedy serious and costly safety and deferred maintenance issues. Improves health, safety, and well-being of low-income homeowners and neighbors, such as seniors, people with disabilities through home improvements.
Contact Information: Joaquin Narvaez (650) 918-9553 joaquinn75@yahoo.com
Contact Information: Chris Wahl (650) 366-6597 ext. 227 chris@rtpeninsula.org
Additional contacts below – Check the website CLICK HERE for more info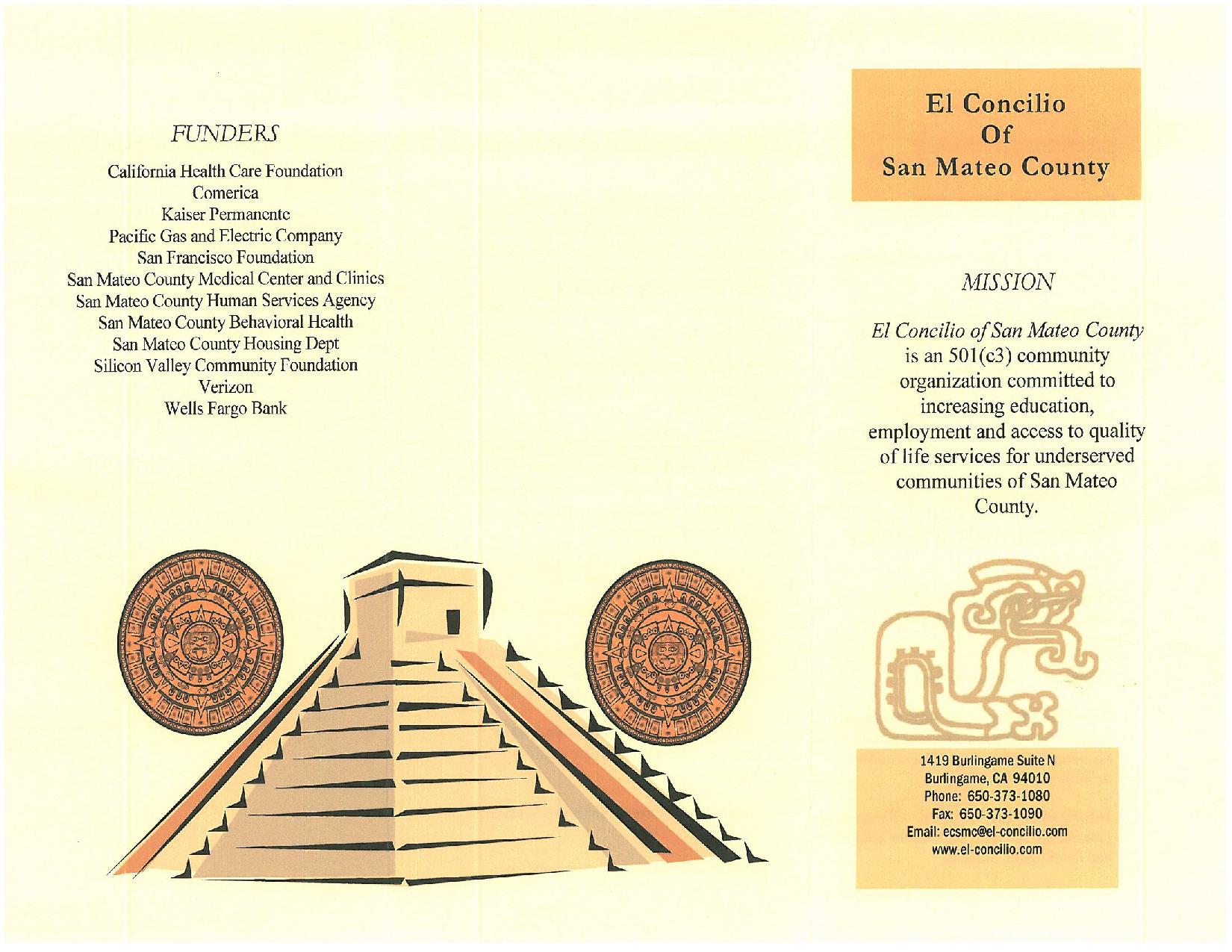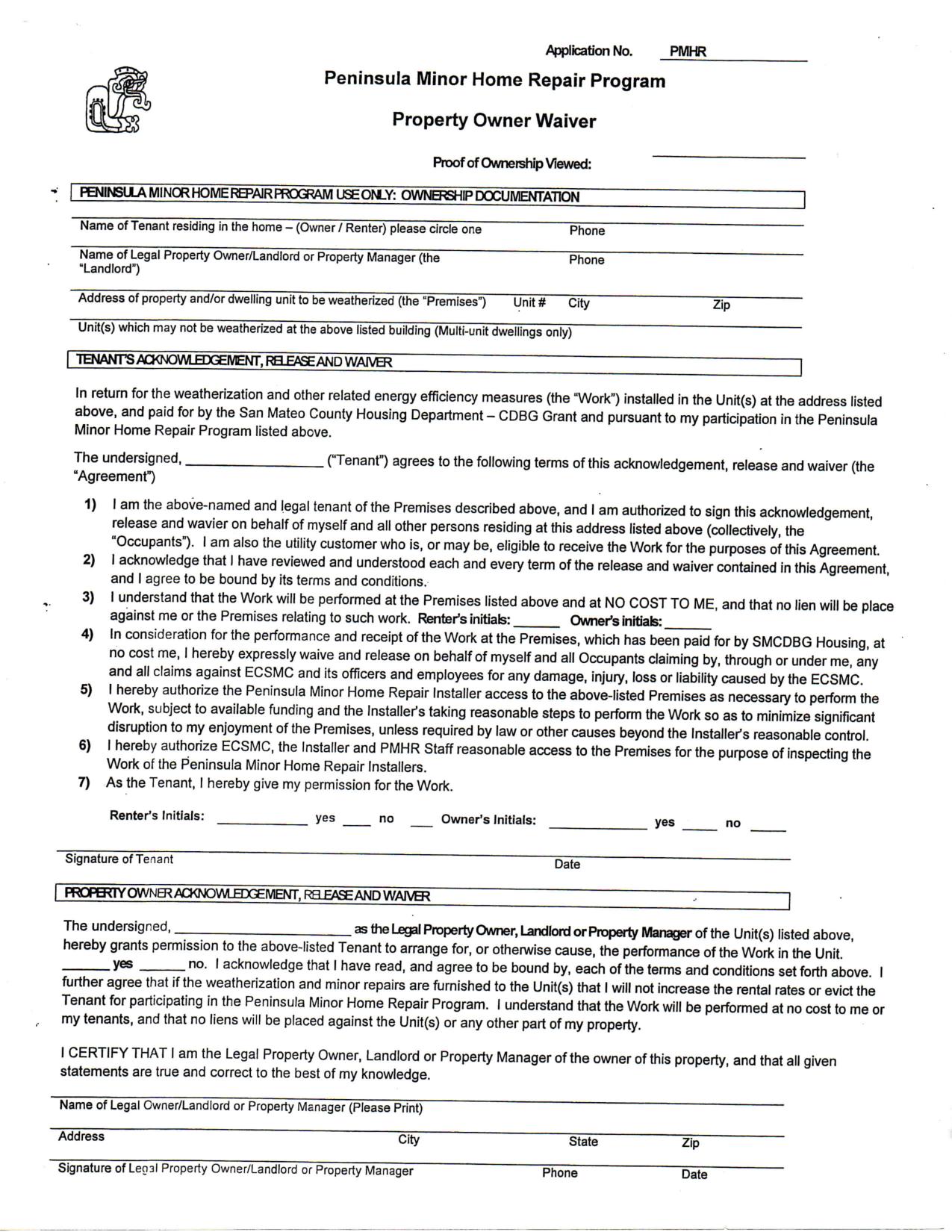 Program
Contact Person
Phone
Email
El Concilio of San Mateo County (ECSMC)

Ortensia Lopez
Executive Director
Gloria Flores-Garcia
Associate Executive Director
Carol D. Hatten
Executive Assistant

(650) 373-1080
(650) 483-0418
(650) 373-1080

Fiscal Department
Health and Wellness

Gloria Flores-Garcia
Project Director

Safety Net Services-Emergency Services Partnership

Silvia Flores
Program Manager

Community Help and Awareness of Natural Gas and Electricity Services (CHANGES)

Aurelio Huizar
Program Coordinator

Telecommunications Education and Assistance in Multiple-languages (TEAM)

Noe Contreras
Program Coordinator

Peninsula Minor Home Repair
Energy Savings Assistance Program

Ortensia Lopez
Executive Director
Gloria Samayoa
Manager-Energy Specialist