South San Francisco, CA   July 27, 2018  By Ron Leuty  – Reporter, San Francisco Business Times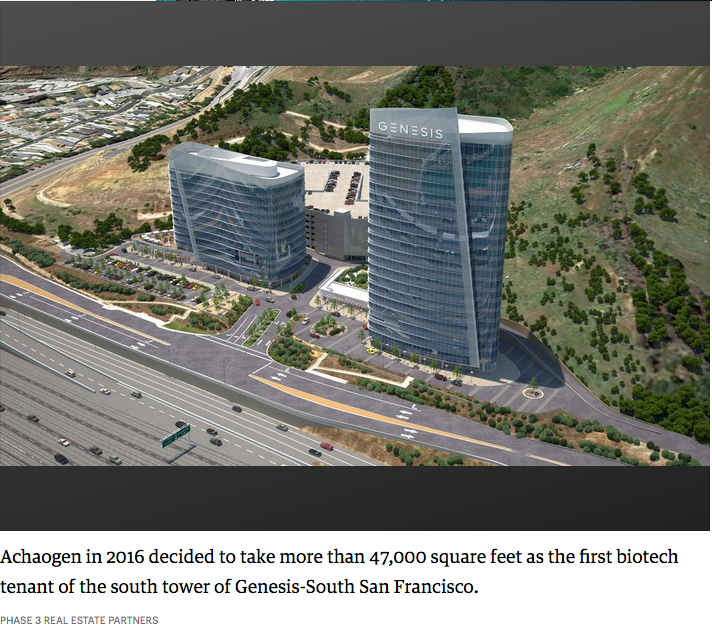 The market for antibacterial drugs continues to wipe away pieces of Bay Area drug developers.
A month after winning Food and Drug Administration approval of its first drug, which wards off urinary track infections, Achaogen Inc. (NASDAQ: AKAO) said it will lay off more than a quarter of its employees, or 80 positions. What's more, the South San Francisco company said, three of its top executives are leaving.
The moves come as drug makers retreat from antibiotics, and they follow the decision earlier this month by Novartis AG (NYSE: NVS) to cut 140 jobs at it shutters its Emeryville-based Novartis Institute for Infectious Diseases.
Despite the need for new antibiotics as superbugs and other foreign invaders resist long-established treatments for infections, drug makers have largely bailed on that market, claiming the increased use of lower-cost generics have undercut potential returns.
The market for novel antibacterial drugs, Achaogen CEO Blake Wise said in a statement, "requires us to improve our cost structure and narrow our focus to position the company for long-term success."
Read more directly on SF Business Times CLICK HERE
###
The need for new antibiotics is a huge concern for all and it is important we stay aware of the efforts of companies working to create newer versions of a drug that does not offer a large profit. ED Note