South San Francisco, CA   July 27, 2018  by Leslie Arroyo, City of SSF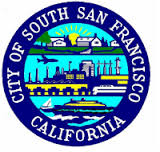 Dear residents, we know there is a lot of discussion about the dog attack that occurred last night.
Here is a message from the South San Francisco Police Department on what are the facts of this case:
The South San Francisco Police Department can confirm that a dog escaped from its backyard last night and attacked another dog being walked by its owner. However, a single post on the social media site NextDoor, by a resident, contained very inaccurate information. The police officers that responded, followed established policies/procedures to separate the dogs while preserving the safety of individuals in the area. The victim dog was treated for non-life threatening injuries by a local vet and released to its owner. The SPCA is conducting an appropriate investigation to address the incident with the owner of the dog who initiated the attack. There were no other injuries sustained during the incident.
If you have further questions, please contact Sergeant Ken Chetcuti, (650) 877-8922 or ken.chetcuti@ssf.net.
###
ED NOTE:
Thank you to our City and to SSFPD for resolving these inaccurate initial posts. We encourage our neighbors to share the above info from our PD should they hear the false story as reported below by a Sunshine Gardens neighbor via the Nextdoor.com platform
Dog murdered by pit bull
Corner of Delores and Hillside 3:30 pm, a russet colored pit bill had the neck of a german shepard mix and the shepard mix was dying, while a cop and a man just stood there. I almost threw up. Blood everywhere. I'm inclined to side with those people who say pit bulls are dangerous. And should be muzzled 24/7. I'm so traumatized.
Does anyone know whose poor puppy was murdered today? I want to bring flowers to them and help make things like this illegal. I am an attorney.
This was a crime and I hope the pit bull was destroyed. In the meantime, does anyone know whose poor puppy was murdered today by a pit bull. I want to bring them flowers. And a sympathy card. And cry with them.