South San Francisco, CA   July 9, 2018 Submitted by Peninsula Humane Society & SPCA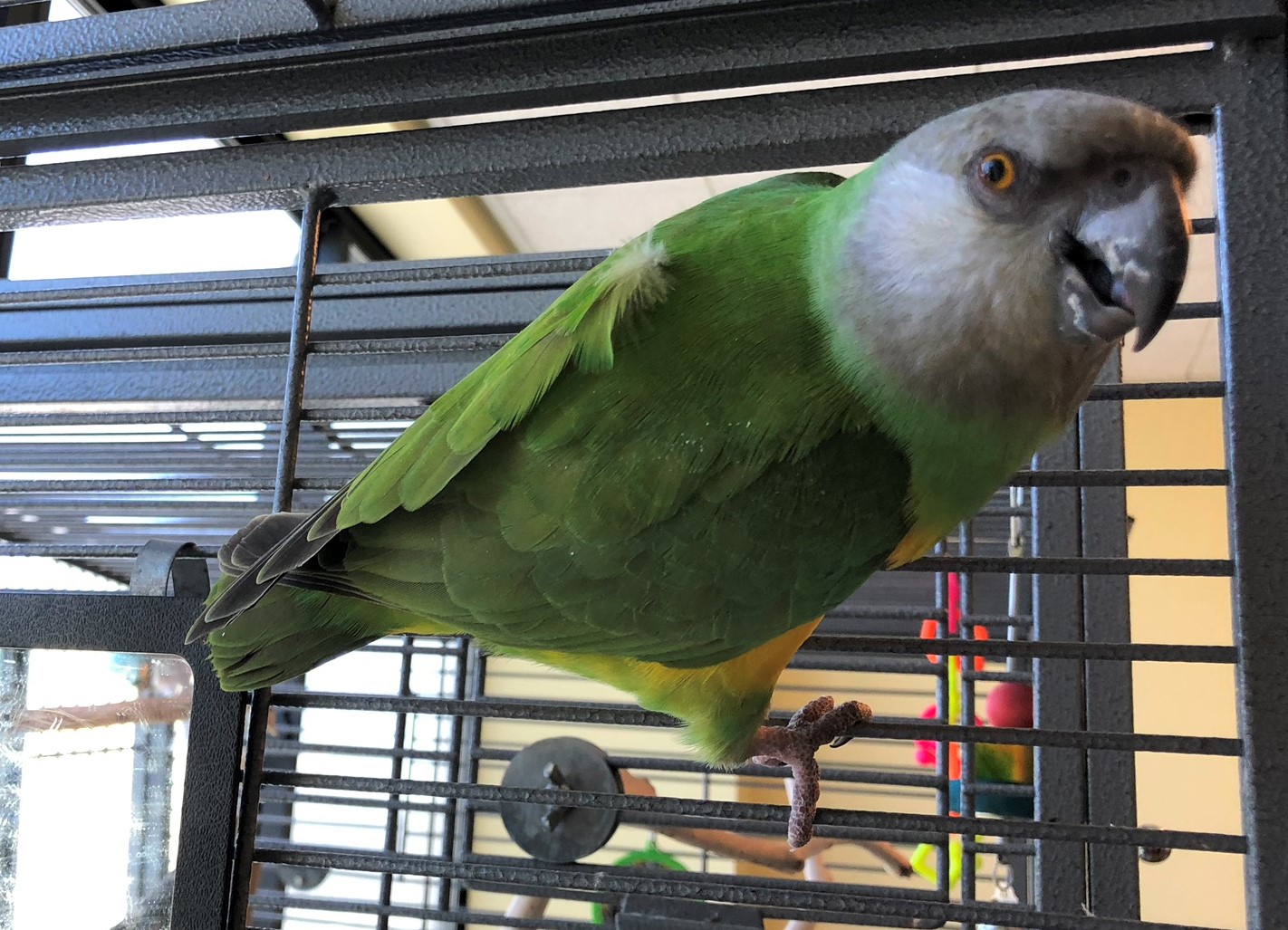 Love mysteries?  Meet Jesse, a 24 year old Senegal Parrot who even though was never around cats, actually meows.  It's a complete mystery how Jesse picked up feline speak, but this parrot sounds like a cat.  Another mystery about Jesse is gender.  No one is certain what Jesse's gender is.  But what is certain about Jesse, aside from his/her meowing, is how friendly and loving Jesse can be.  Senegal Parrots can have lifespans that exceed 30 years, so Jesse still has lots of love to give.  Jesse is best suited for someone who is willing to shower this gorgeous parrot with lots of attention. Ready for a unique attention seeking meowing parrot?  Ask for Jesse ID# A843564.
Other adoptable pets are available at Peninsula Humane Society & SPCA's Tom and Annette Lantos Center for Compassion, 1450 Rollins Road, Burlingame. The shelter is open for adoptions weekdays 11 a.m. to 7 p.m. and weekends 11 a.m. to 6 p.m.  Potential adopters should arrive at least an hour before closing time to complete an adoption. For directions and information, call 650-340-7022 or visit www.phs-spca.org.