South San Francisco, CA   August 29, 2018

2019 EBB Program ZIP Codes – Registration Period will Open October 9 – November 13, 2018
 Registration for the 2019 EBB program will be open October 9 through November 13, 2018. Applicants will be notified in early 2019 about acceptance into the program.
If you haven't retrofitted your house, you could receive up to $3,000 toward an EBB seismic retrofit. To qualify for reimbursement, a permit must not be issued or retrofit work started before being selected to participate.
South San Francisco zip codes include: 94080, 94083, 94015.
CLICK HERE
to find additional locations in California that qualify.
EDIT UPDATE August 30, 2018
: D'Anne Ousley, Communications Specialist from California Residential Mitigation Program, contacted us with the 2019 release below. We have
removed the January 2018 information
to ensure our readers have the most current. Thank you to D'Anne Ousley for this help.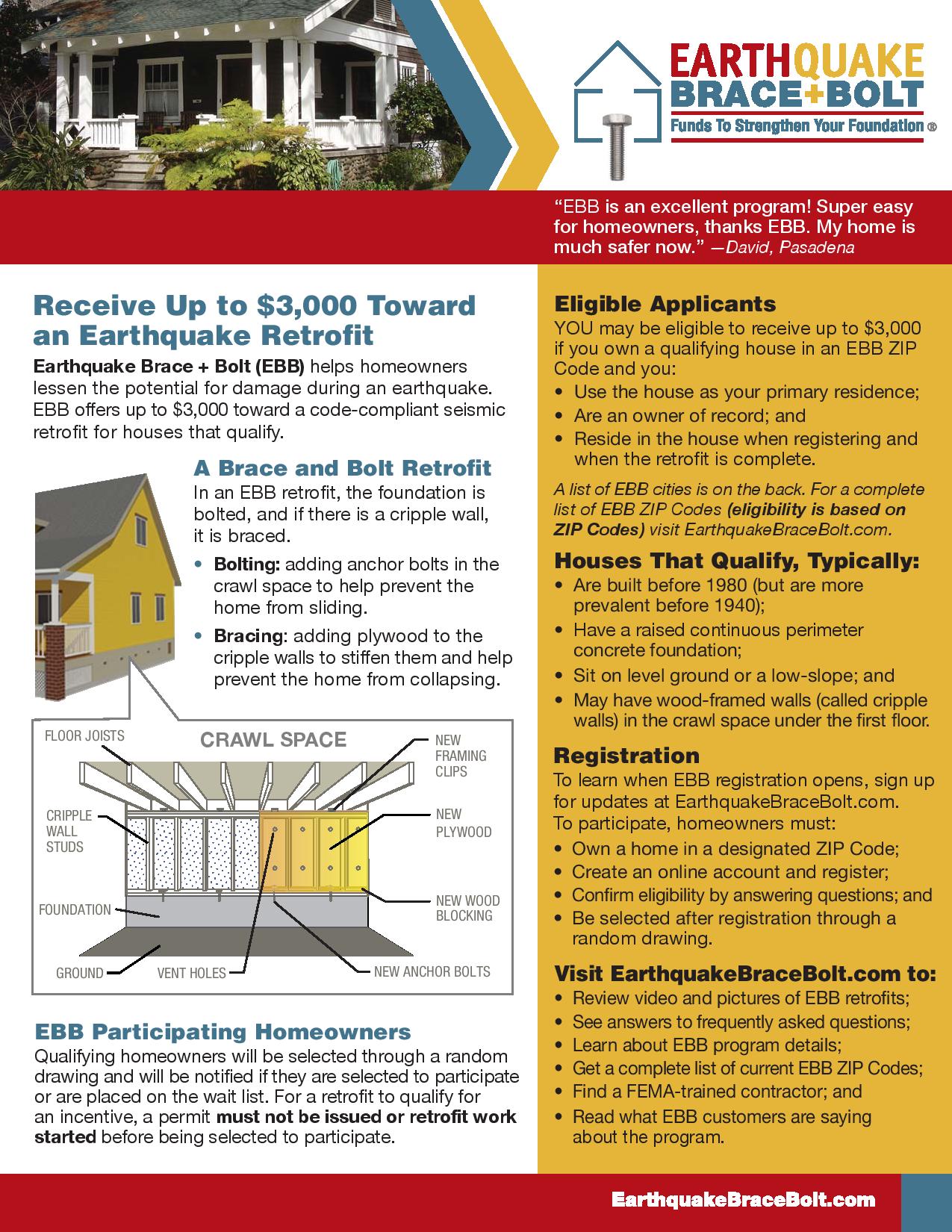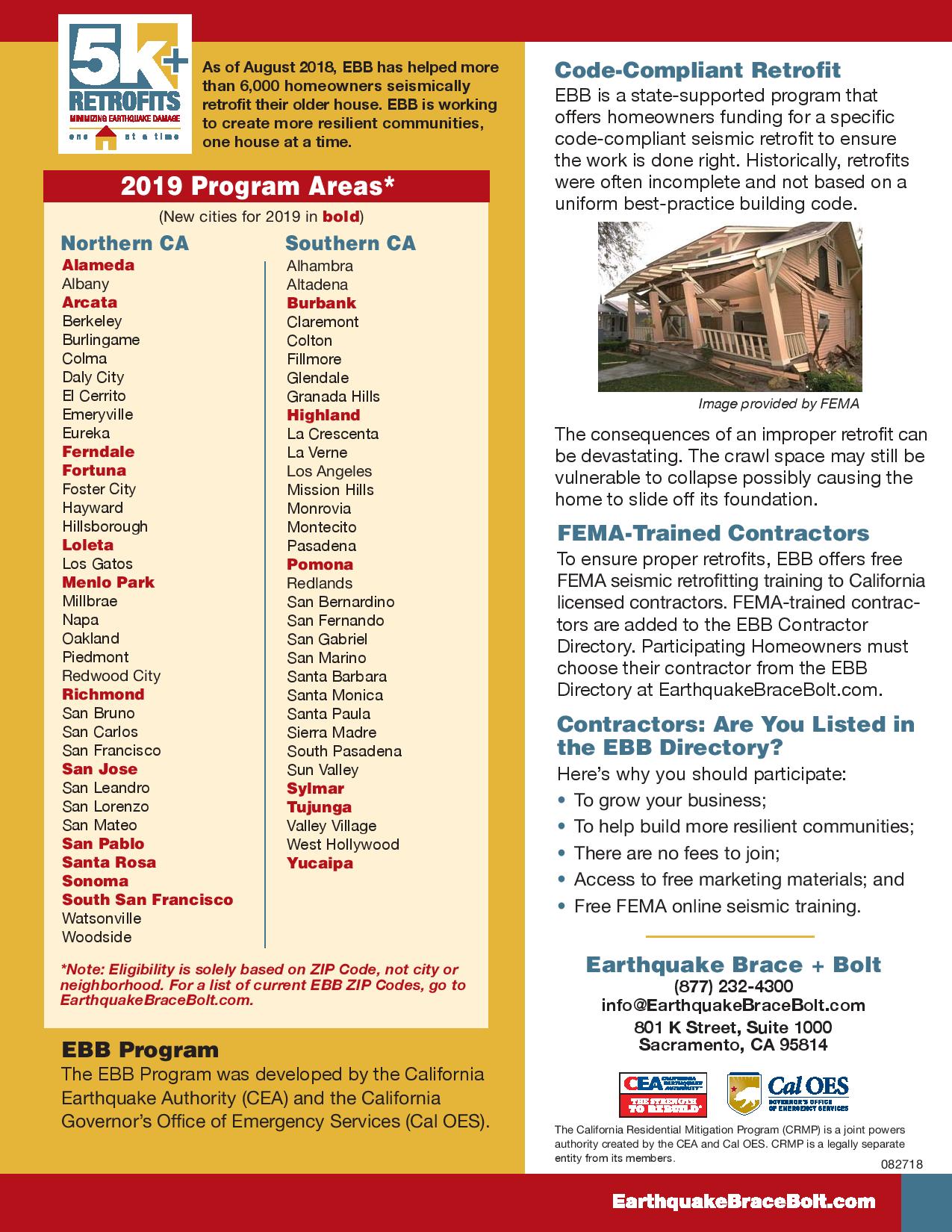 About Earthquake Brace + Bolt (EBB)
Established by the California Residential Mitigation Program, EBB offers up to $3,000 to help California homeowners retrofit their house to reduce potential damage from earthquakes. A residential seismic retrofit makes a house more resistant to earthquake activity, such as ground shaking and soil failure, by bolting the house to its foundation and adding bracing around the perimeter of the crawl space. For more information, please visit http://www.EarthquakeBraceBolt.com.
About the California Residential Mitigation Program (CRMP)
CRMP was established in 2011 to help Californians strengthen their homes against damage from earthquakes. CRMP is a joint powers authority created by the California Earthquake Authority and the California Governor's Office of Emergency Services. For more information, please visit http://www.CaliforniaResidentialMitigationProgram.com.
###