South San Francisco,  CA   August 7, 2018 Submitted by Evangelina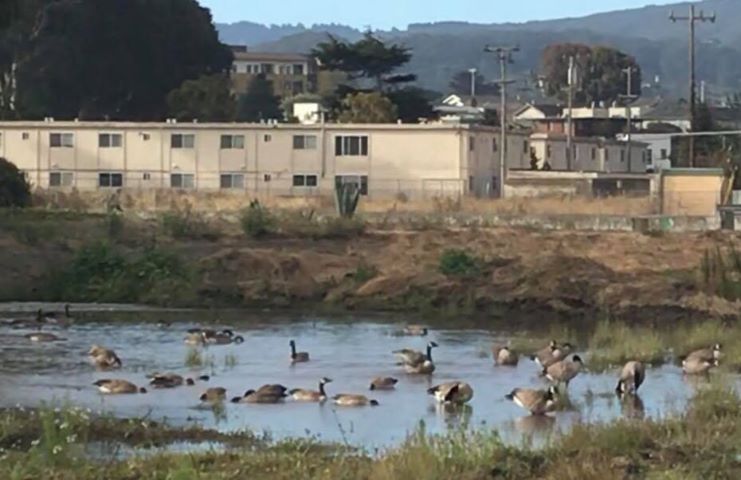 The Canadian geese are enjoying a temporary waterhole behind the trees near the skateboard area at Orange Memorial Park in South San Francisco Our neighbor took these a few days ago and went back a day later to check on them only see find the water in the area looks like it's dry up somewhat. Still some geese keeping watch.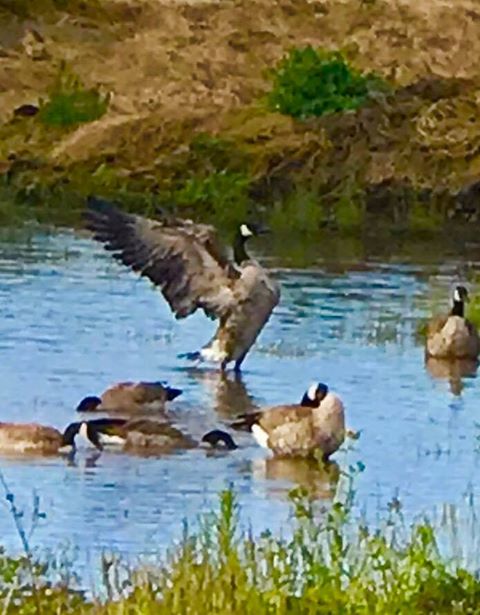 "I don't know for sure if the water department is doing some work back there so I don't know if it's on their property way back near the canal." our neighbor said. "I don't the Geese mind, as long as no building replaces their temporary watering hole." 
Enjoy the sounds of these sweet visitors on the YouTube below.