South San Francisco, CA   August 23, 2018 Submitted by Peninsula Humane Society and SPCA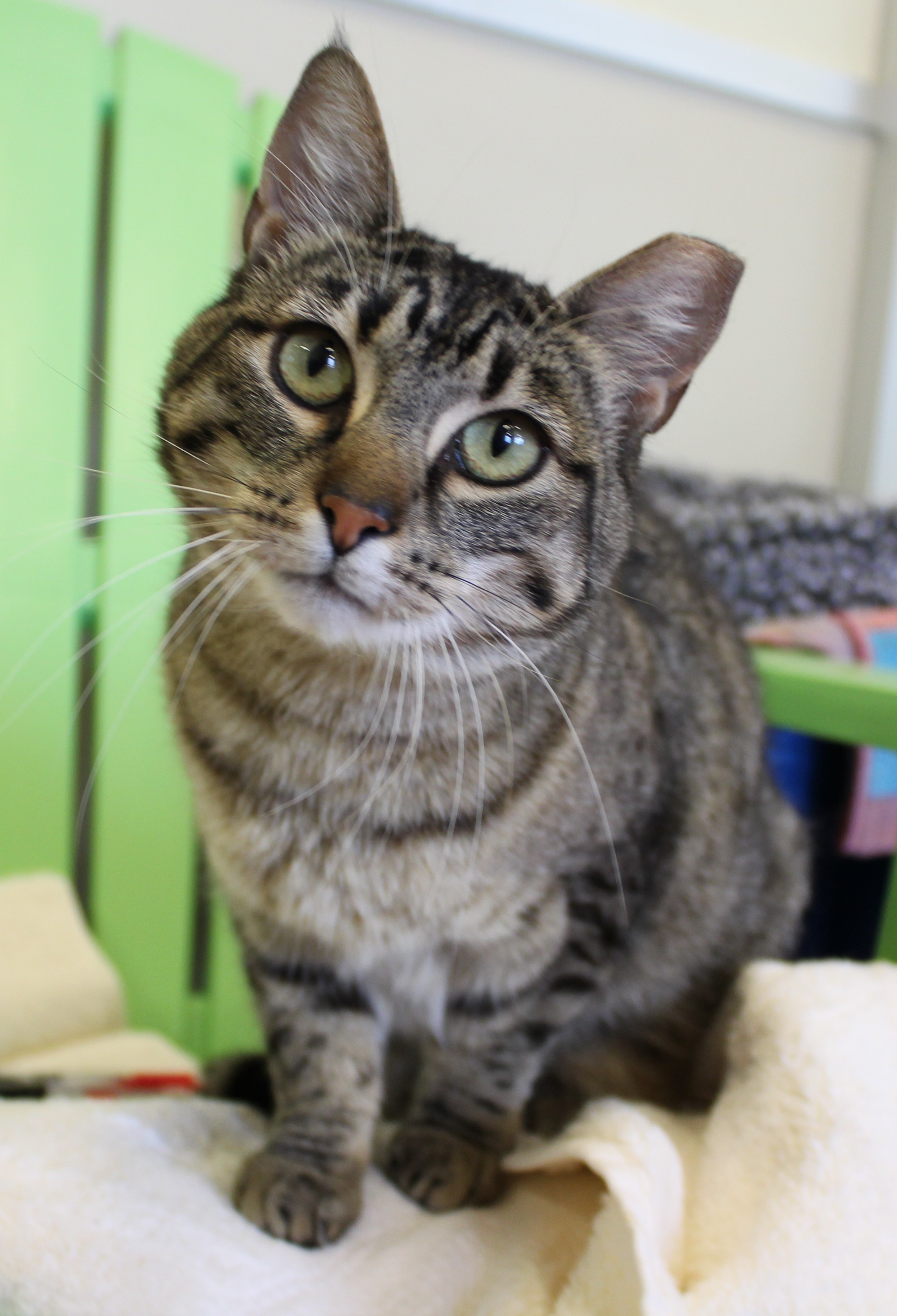 Cat Benatar is the cat you've been dreaming of.  You know, the kind that snuggles up next to you and only has eyes for you?  When you look into her soulful green eyes, you'll more than likely hear her namesake's song "We Belong". Cat Benatar is a three year old spayed female Brown Tabby.  She's calm, cool and collected and would do best in a home with adults or older teens.  Cat Benatar gets along with other cats, so if you have a resident cat and are looking to add to your feline family, Cat Benatar may be purrfect for you.  Ready to adopt a cat who will sing "We belong, we belong, we belong together" to you?  Ask for Cat Benatar ID# A844580.
Other adoptable pets are available at Peninsula Humane Society & SPCA's Tom and Annette Lantos Center for Compassion, 1450 Rollins Road, Burlingame. The shelter is open for adoptions weekdays 11 a.m. to 7 p.m. and weekends 11 a.m. to 6 p.m.  Potential adopters should arrive at least an hour before closing time to complete an adoption. For directions and information, call 650-340-7022 or visit www.phs-spca.org.