South San Francisco, CA   August 30, 2018  Submitted by Peninsula Humane Society and SPCA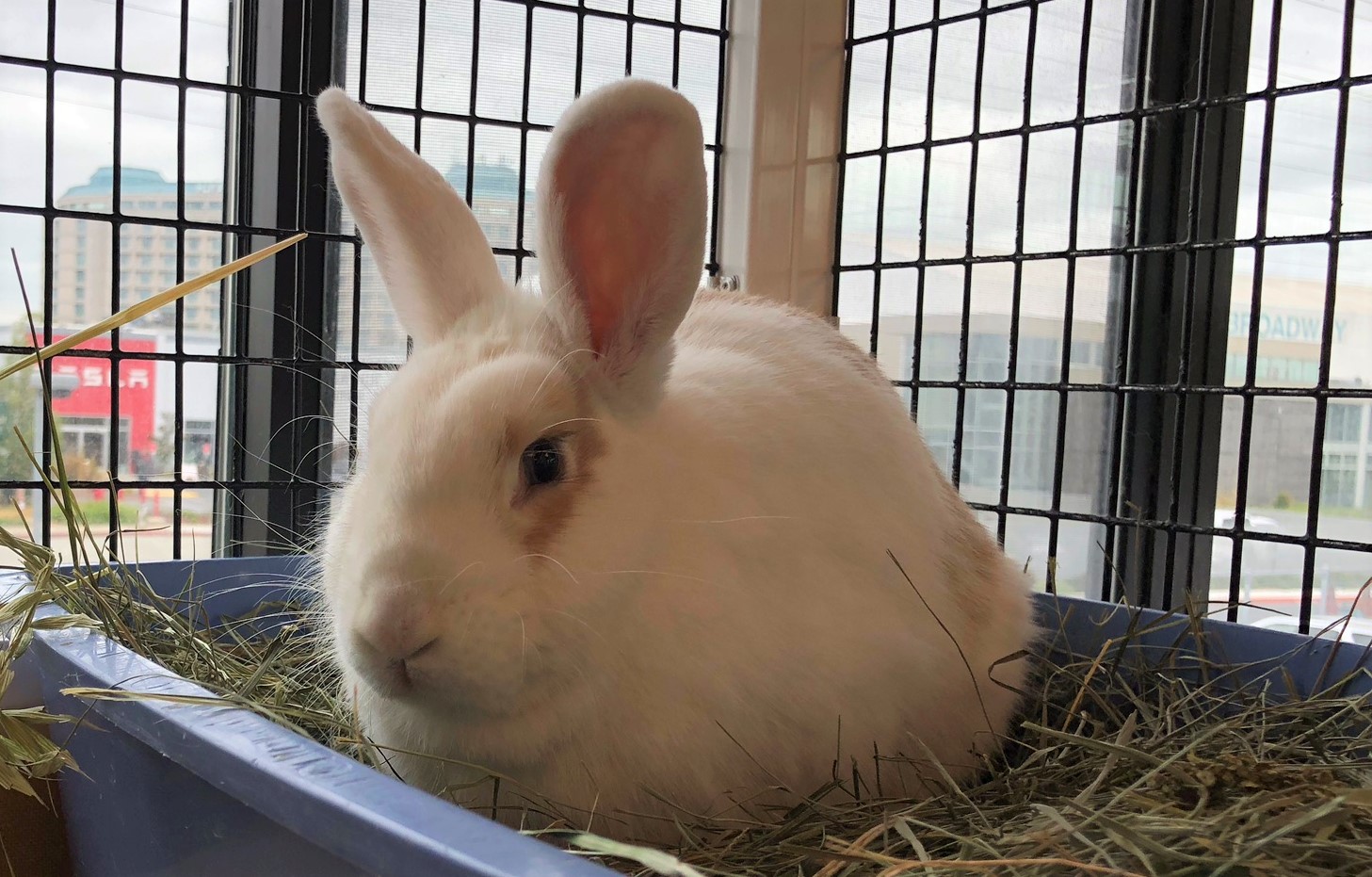 "Magic mirror in my hand, who is the fairest in the land?"  That would be Snow White of course.  This Snow White is a spayed adult female short-haired rabbit looking for a Prince or Princess to make her happily ever after dreams come true.  No evil queens need apply. This gorgeous white bunny has little spots of caramel coloring in her fur.  Snow White is friendly, but on the shy side and would do best in a quiet home.  Do you believe in fairy tales and are seeking the fairest rabbit in the land?  Then ask for Snow White ID# A841459.
Other adoptable pets are available at Peninsula Humane Society & SPCA's Tom and Annette Lantos Center for Compassion, 1450 Rollins Road, Burlingame. The shelter is open for adoptions weekdays 11 a.m. to 7 p.m. and weekends 11 a.m. to 6 p.m.  Potential adopters should arrive at least an hour before closing time to complete an adoption. For directions and information, call 650-340-7022 or visit www.phs-spca.org.