South San Francisco, CA  September 1, 2018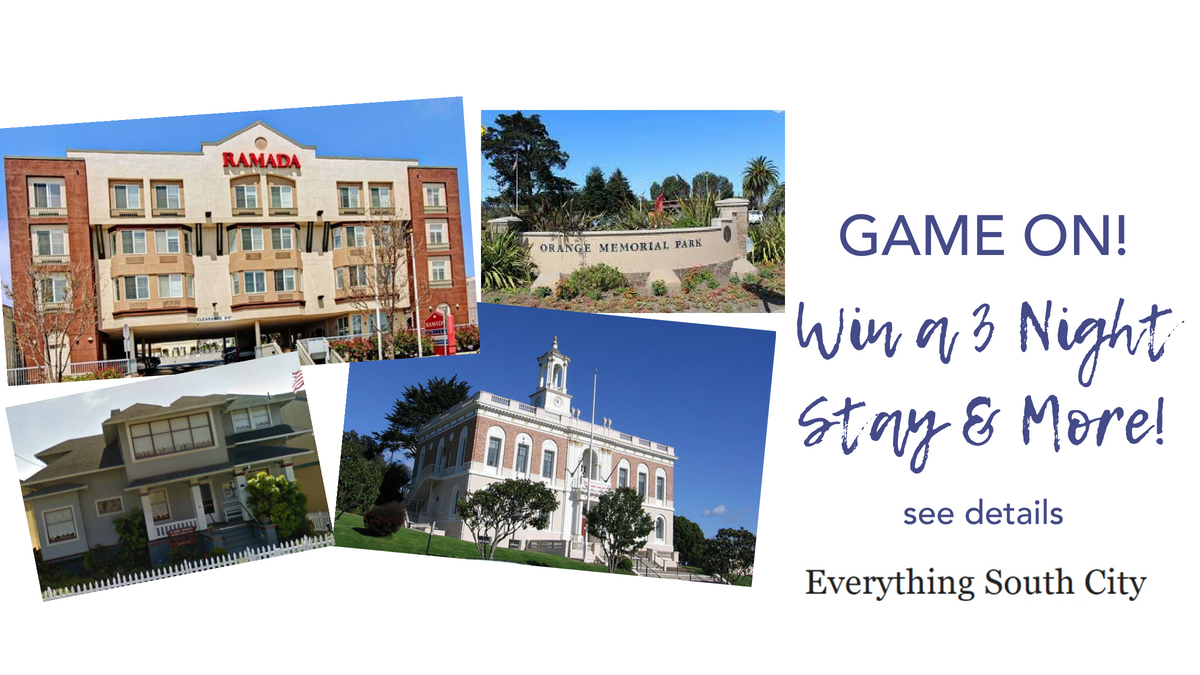 Congratulations to Everything South City's GAME ON Winner HEIDI BECK! Ms Beck has 24 hours to claim her prize and must available to use it on the weekend of September 22, 2018*.
Our GAME ON prize includes THREE nights lodging at RAMADA SUITES on the weekend of September 21st, thanks to General Manager Kunal Patel. On Friday September 21st we have arranged a special meet and greet with Mayor Liza Normandy at City Hall.  Antigua Coffee Shop, located across from City Hall, has donated a gift certificate to allow our winner to enjoy some tasty treats while visiting our downtown.
On Saturday September 22nd our winner can enjoy an incredible afternoon at Orange Memorial Park for our Concert in the Park featuring internationally acclaimed musician MALO, a native of our area. Offering insight into our yesteryears our Historical Society of South San Francisco has offered to give a behind the scenes tour of our Plymire-Schwarz House by their incredible docents. To round out this prize, Everything South City is gifting $250 to our winner to ensure they can enjoy the best of what our City offers.
We thank all those who entered our GAME ON and ask that we continue to support those who support us and our community.
*Prize must be claimed by Noon Sunday Sept 2nd and the winner must be available to use the prize on the Sept 21st weekend or ESC will need to move onto our next winner.