South San Francisco, CA  September 26, 2018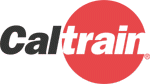 Weekend SF Caltrain Closure Oct. 6, 2018 – Late Spring 2019
Trains will NOT serve the San Francisco or 22nd Street stations on weekends from October 6, 2018 to Late Spring 2019. Trains will terminate at Bayshore Station. Free bus service
 will be available for Caltrain riders from Bayshore Station to 22nd Street and San Francisco stations during regular weekend Caltrain service.
Bus schedules will be included in Caltrain's weekend timetable. Buses will run on a schedule different from the standard Caltrain weekend schedule, so plan for additional travel time. Buses are ADA accessible and will have limited capacity for luggage and bikes onboard.
This closure is necessary to complete the San Francisco Tunnel Work, which will pave the way for Caltrain Electrification. Caltrain Electrification will make it possible to increase service while offering several advantages over the existing diesel fleet.
Thank you for your patience as we work to improve Caltrain service.
Oct. 6 – 7: Fleet Week and 49ers at Levi's Stadium, travel times for buses into/out of San Francisco may double due to number of people traveling to these events. Please allow extra time and plan accordingly or consider using one of the alternative transit options listed here.
Regular Weekend Service Restored – Jan. 5 and 6, 2019 due to NCAA College Football Playoff National Championship at Levi's Stadium.
Station Impacts
​There will be Caltrain ambassadors at the San Francisco, 22nd Street, and Bayshore stations to assist riders.
San Francisco
The San Francisco Station lobby will remain open for access to restrooms, ticket machines and Clipper Add Value machines, Tazza D'Amore, Subway and Bow-K Flowers.
22nd Street
22nd Street Station will be closed with no access to Clipper or ticket machines. Riders that normally use 22nd Street can use the free bus service and purchase tickets at Bayshore Station.
Bayshore
Bayshore will be open. There will be no weekend parking in the Bayshore Station parking lot. There will be limited parking on the street.
Ways to Pay
Caltrain Mobile App
One-way tickets and Day Passes can be purchased on the Caltrain Mobile app. Tickets are automatically activated for immediate use only. You cannot save the mobile ticket for later use. Customers can download the Caltrain Mobile ticketing app from the Apple App Store or Google Play.
Clipper
Clipper customers traveling North to San Francisco or 22nd Street stations will tag on at their station of origin and tag off at Bayshore Station.
Clipper customers traveling South from San Francisco or 22nd Street stations can tag on at Bayshore Station and tag off at their final destination.
Ticket Machines
One-way tickets and Day Passes can be purchased at all station ticket machines, except 22nd Street.
Transit Alternatives
In addition to the free bus service provided, please see our transit alternatives page for other transit options that may work better for some passengers.
Alternative Transit Map (PDF, 208 KB)
Special Events
Caltrain will continue to operate specials to events. Visit www.caltrain.com/events for list of sporting events or concerts with special service.