South San Francisco, CA    October 8, 2018 Submitted by SSF Chamber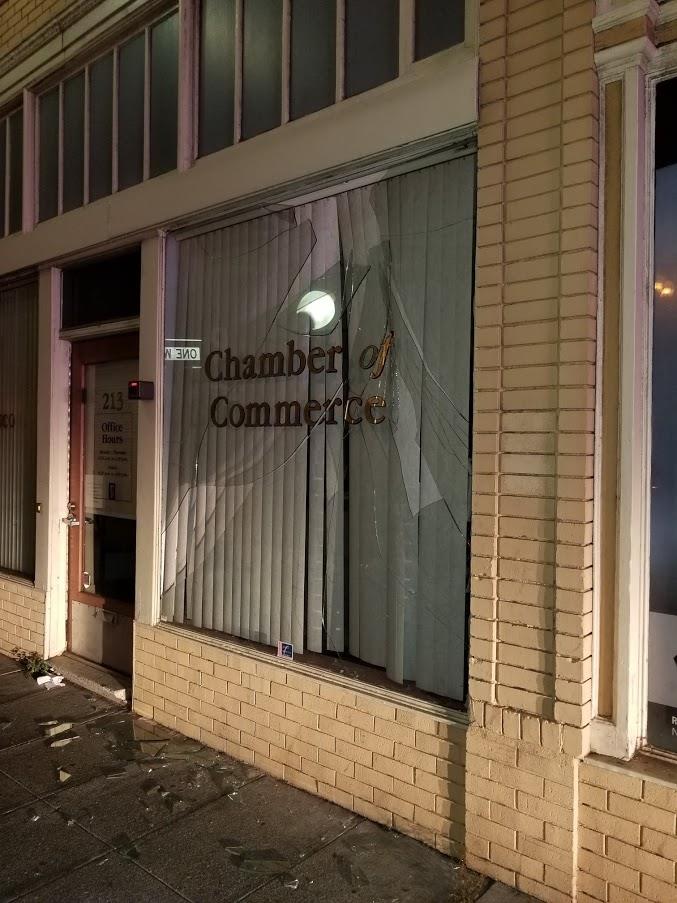 Anyone that was in the Downtown Area (Grand/Linden Ave.) in SSF on Saturday morning apprx. 2am, October 6th we need your help!
Our CEO was informed that a large group of individuals from Hometown Heroes, had an altercation – in front of our South San Francisco Chamber of Commerce office. Apparently, someone landed on our glass window. We appreciate the witnesses who attempted to assist the PD; but, the person(s) who shattered our window, fled the area. Any information on this group/incident please contact us at 650-588-1911 or SSFPD at 877.8900 or the anonymous tipline at 952.2244. THANK YOU!
To the individual who fell against the glass, while it could of been really bad, like a large piece of glass shard could of landed on you … be responsible or not.